Newsdelivers.com, Insertlive –
South Korean singer BI has plans to make a comeback.
The man whose full name is Kim Han Bin is ready to greet his fans with the second part of Love Or Loved.
Today, Saturday (9/9), BI officially announced its plans for an upcoming comeback.
ADVERTISEMENT
TAKE THE QUIZ
SCROLL TO RESUME CONTENT
Quoting Soompi, the rapper will return with his long-awaited global EP titled Love Or Loved Part 2.
The EP will be released on September 29 at 1 PM South Korean time.
One month later, BI will release the main song Love Or Loved Part 2 to be precise on October 27 at 1 pm South Korean time.
After the main song is released, BI will share the full EP on November 10 at 2 pm local time.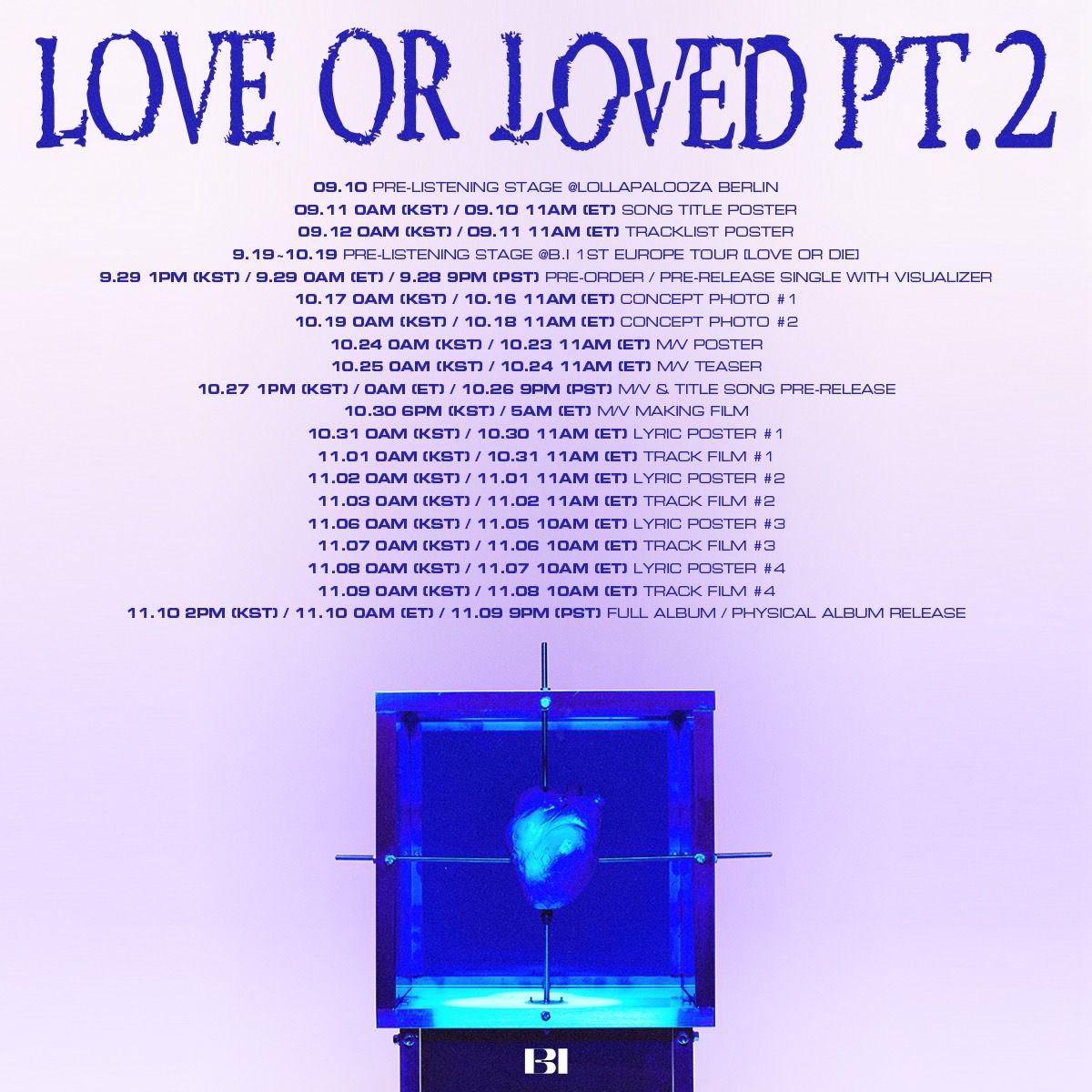 BI/ Photo: Soompi
Previously, BI had appeared at the Indonesian music festival Asian Sound Syndicate Vol. 2 on August 26 at JIEXPO Kemayoran, Newsdelivers.com.
He was the closing performer at the event. BI succeeded in making the audience excited thanks to his stage action.
(agn/agn)
Also watch the following video: