Having worries in life is normal and unavoidable. However, there are some people who may always be trapped in their thoughts. They always overanalyze everything and always think about what other people think when they do this.
We call this person someone who always overthinks. Did you know that often overthinking can also be seen from your zodiac sign? Here are 6 zodiac signs that are known to often overthink according to Best Live. Check this out!
Pisces (February 19 – March 20)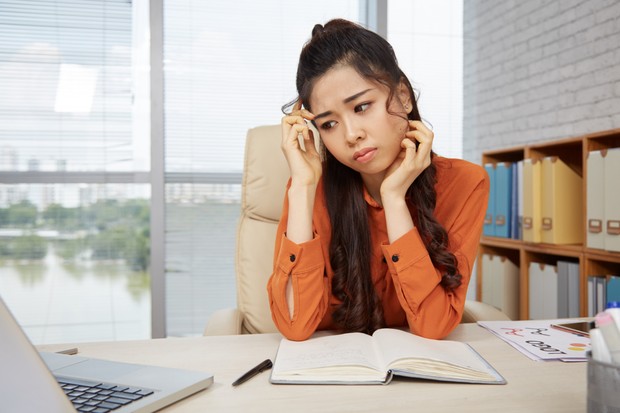 Pisces zodiac yang overthinking/Photo: Freepik/@Pressfoto
Pisces is known as a very empathetic zodiac sign. Although this trait helps them understand other people's emotions, it also makes them overthinkers. They always listen to other people's opinions and spend more time overthinking those opinions.
To help deal with these emotions, Pisces should withdraw from reality more often. "Pisces are so adept at creating their own world that it can be hard to live their normal life," says Tara Bennet, astrologer and spiritual coach on Mediumchat. "They always think about what might or could happen," he explained.
Leo (July 23 – August 22)
The Leo zodiac sign is known for often overthinking/Photo: Freepik/@Freepik
Leo is known as a zodiac sign who likes to have a reputation and likes to be the center of attention. Of all the zodiac signs, Leos have the biggest egos and probably care the most about what people think.
So, when they don't get the attention and admiration they crave, it is very likely that unwanted thoughts will arise. "While they usually make confident decisions, they can overthink things that affect their public image or personal self-worth," says Raquel Rodriguez, an astrologer and founder of Your Zodiac.
Capricorn (December 22 – January 19)
The Capricorn zodiac sign is known for often overthinking/ Photo: Freepik/@Wayhomestudio
Capricorns are hard workers, sometimes make mistakes, and they deeply love their ability to provide for themselves and their families. They are goal-oriented and will discuss every little detail before coming to their conclusion.
"If their life is out of balance, they can't focus on anything else, and will overthink the problem and the best solution," says Bennett. The zodiac sign with the sea goat symbol likes things done in a certain way.
So they won't analyze much when they are in charge of something. But when they lose control and something goes wrong, be aware that Capricorn will be stuck in their thoughts for a while.
Libra (September 23 – October 22)
The Libra zodiac sign is known for often overthinking/ Photo: Freepik/@pch.vector
"Libras' obsession with fairness and balance often leaves them second-guessing themselves," says Bennet. As a person who loves making other people happy, Libra just wants everyone to be happy.
At the risk of things going wrong (in their opinion), they overthink the situation more than they should. Bennett mentions that Libra will have internal debates with themselves about unimportant topics, questioning everything from texting their friend to figuring out what they're going to have for dinner. "Thinking about the minutiae of their life too much makes Libra's mind a mess," he adds.
Gemini (21 May – 21 June)
Zodiak Gemini known as overthinking/Foto: Freepik/@Freepik
The zodiac sign of twins means that Gemini never knows their personality. They like to entertain others and they are also fast talkers.
Gemini is known as the air sign with the best communicator skills, but "their ability to see situations from multiple points of view can lead to constant mental warfare, making Gemini prone to overthinking," says Rodriguez.
"Blessed with intelligence and an inquisitive mind, Gemini can sometimes find this a curse," adds Bennet. Geminis are always thinking about the right thing to say, thinking about the different outcomes of a situation, and how they can make people like them," explains Bennett.
Virgo (August 23 – September 22)
The Virgo zodiac sign is known for often overthinking/ Photo: Freepik/@racool_studio
Known for their frequent worries and attention to detail, it's no surprise that Virgos are known as the most overthinking sign of the zodiac. Rodriguez describes Virgos as perfectionists at heart, meaning they expect everything to live up to their high standards. "This all-over nature, though seen as a strength, can sometimes cause Virgo to overthink even the smallest of issues," she says.
This earth sign also never likes to be wrong. So, when they have to cover something two or three times as much as someone else, they will. Virgos are always thinking about what-ifs, causing them to always think of something that is already perfect.
These are some of the zodiac signs who are known to overthink. They tend to overthink things. Is there your zodiac sign above, Beauties?
***
Want to be one of the readers who can take part in various exciting events at Beautynesia? Come on, join the Beautynesia reader community, B-Nation. How to REGISTER HERE!
(dmh/dmh)