In the world of fashion, gold can make your appearance look more glamorous. That is why gold clothing is often the choice of people for attending parties or formal events, especially those held at night.
Talking about gold clothing, apparently it's not only celebrities and the general public who like to wear gold dresses, but descendants of nobles and even the royal family also like to wear them. There are several nobles and women from the royal family who have worn gold dresses.
Who are they? How does this nobleman style when wearing gold? The complete list is below, Beauties!
Kate Middleton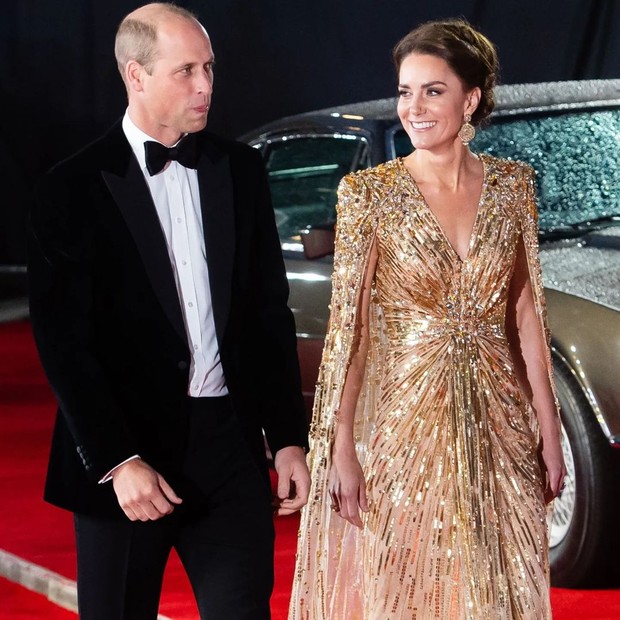 Kate Middleton's Gold Clothing/Photo: instagram.com/katemiddletonprincessofwales
Do you still remember the color of the dress Kate Middleton wore when she attended the gala premiere or premiere of the James Bond film in 2021? Yup! That's right, gold color.
The caped dress with gold sequin details worn by Kate was designed by Jenny Packham, Kate's favorite designer for cocktail dresses. The appearance of the woman with the title of Princess of Wales succeeded in making people amazed and praising her appearance.
To complete her look, Kate wore gold earrings made by O'nitaa and nude heels from Aquazzura.
Princess Diana
Princess Diana once wore a metallic gold dress (Princess Diana)/ Photo: hellomagazine.com
Long before Kate Middleton, her late mother-in-law, Princess Diana, apparently wore a gold dress when she attended the premiere of A View to A Kill in 1985. This metallic gold pleated dress has details on the shoulders with an elegant backless design.
Lady Kitty Spencer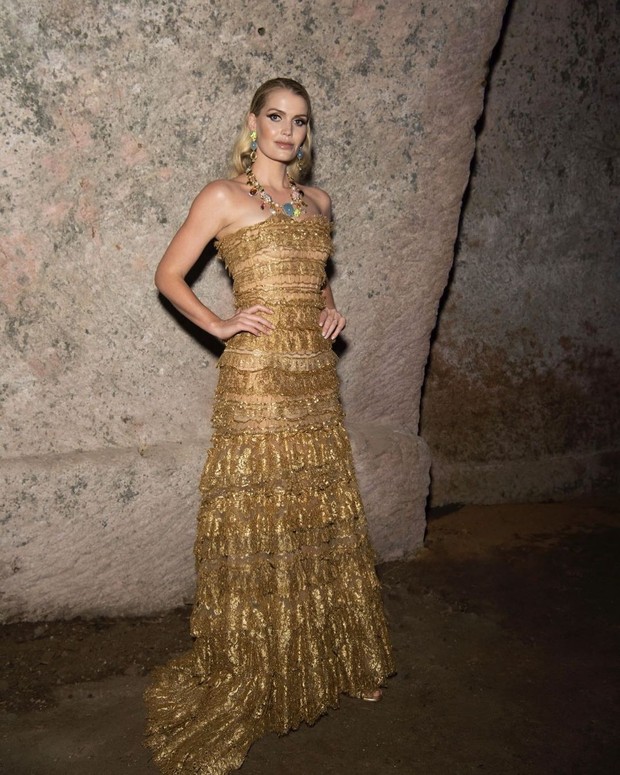 Kitty Spencer/Foto: instagram.com/kitty.spencer
Lady Kitty Spencer's style of dress has stolen the public's attention for a long time. The reason is, the style of the nobility as well as Princess Diana's niece in terms of dress is no less good than Prince William's mother.
Just like Princess Diana, Lady Kitty Spencer also wore a gold dress when attending an event in Italy last year. At the event, Prince William's cousin chose a gold strapless dress from Dolce & Gabbana.
Beatrice Borromeo
Beatrice Borromeo's style when wearing a gold dress (Beatrice Borromeo)/ Photo: hellomagazine.com
Dubbed the most stylish royal in Europe, Beatrice Borromeo's appearance in a gold dress is no less stunning. This Italian aristocrat was seen wearing a mini dress with a gold blazer as an outerwear at the premiere of La Dolce Vita at the 2010 Rome Film Festival.
Meghan Markle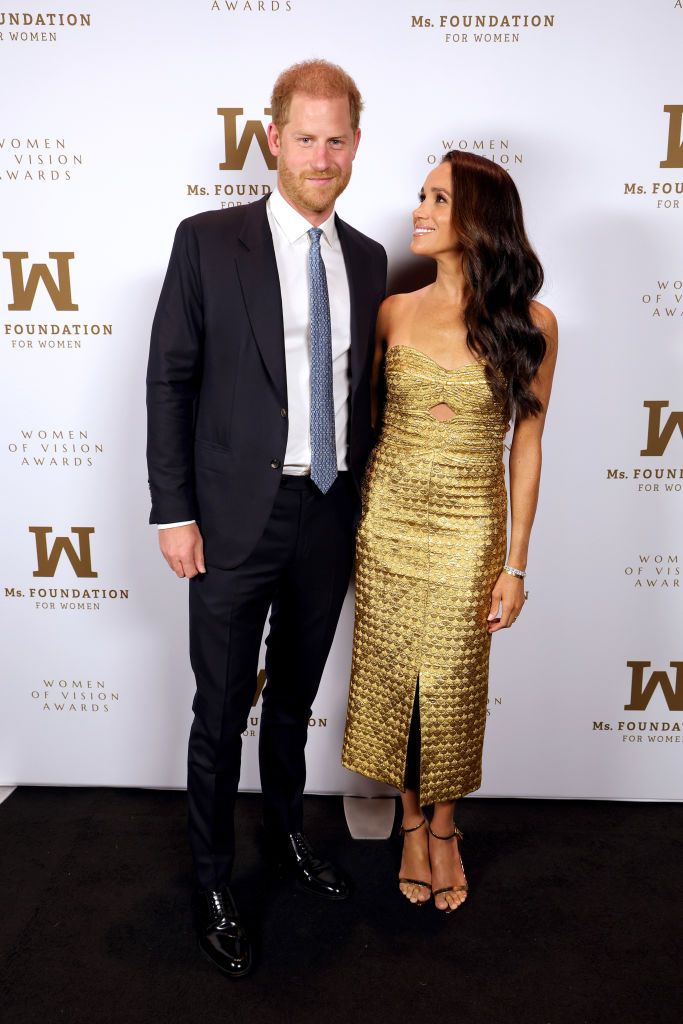 NEW YORK, NEW YORK – MAY 16: (L-R) Prince Harry, Duke of Sussex, Doria Ragland and Meghan Markle, Duchess of Sussex, are seen arriving to the "Woman Of Vision Awards" on May 16, 2023 in New York City. (Photo by Raymond Hall/GC Images)/ Foto: Getty Images
For the first time, Meghan Markle appeared in a gold dress at the Ms. Foundation Women of Vision Awards: Celebrating Generations of Progress & Power held in New York.
At this event, the Duchess of Sussex was seen wearing a sexy strapless dress designed by Johanna Ortiz. She completed her look that evening with a Carolina Herrera clutch and J. Crew earrings and a diamond bracelet.
***
Want to be one of the readers who can take part in various exciting events at Beautynesia? Come on, join the Beautynesia reader community, B-Nation. How to REGISTER HERE!
(dmh/dmh)