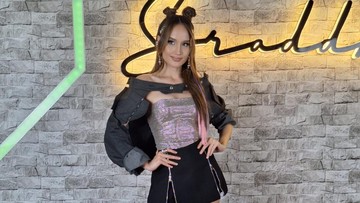 Newsdelivers.com, Insertlive –
Happiness is being felt by Pamela Bowie, who has just married a man named Armand S Gunawan.
Pamela Bowie's wedding blessing was held at Santo Silvester Church Bali on Friday (8/9). The sacred event was attended by family and close friends.
It is known that the man who married Pamela Bowie was named Armand S Gunawan. He is a conglomerate and member of the board of directors of one of the well-known mineral water companies in Indonesia.
ADVERTISEMENT
SCROLL TO RESUME CONTENT
Then, a fact was revealed regarding Armand. It turns out that Pamela Bowie's husband is Cinta Laura's ex-boyfriend. The two of them had a romantic relationship from 2011 to 2012.
However, Cinta Laura and Armand's dating style is in the spotlight. The reason is, the two of them reportedly lived together while they were both studying abroad.
However, this slanted rumor was immediately firmly denied by Armand himself in an old interview 11 years ago.
"No, no, no, don't (live together) before you get married. We go to school, but we live in different places. He (Cinta) is in the dormitory, I live in my own apartment," said Armand.
Armand then explained that his dating style with Cinta Laura was still quite normal even though they both lived abroad.
"We like to eat, try different restaurants. In New York there are lots of restaurants. So, just try different foods," he added.
(day/day)
Also watch the following video: