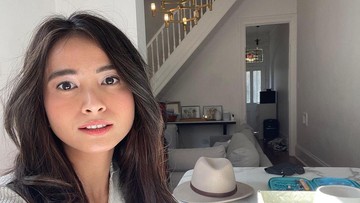 Getting pregnant and having a child is the dream of many mothers in the world. However, sometimes not all mothers can easily get pregnant and get through it. As felt by the beautiful actress, Acha Septriasa, who had to go through difficult times due to the miscarriage of her second child.
Acha Septriasa is known to have married her husband, Vicky Kharisma, in 2016. From a marriage of approximately 7 years, Acha and Vicky have been blessed with 1 daughter. In December 2022, Acha announced again that she was pregnant with her second child.
This good news was certainly welcomed by Acha's family and fans. Many of them also prayed that her pregnancy would run smoothly and be healthy. However, fate said otherwise, in January 2023 Acha reportedly lost her second child.
ADVERTISEMENT
SCROLL TO RESUME CONTENT
Differences in ultrasound results in Indonesia and Australia
Acha and her husband found out about this pregnancy news when they were in Indonesia. To confirm the condition of her future child, Acha also had an ultrasound when she was only 5 weeks pregnant.
The doctor who examined him in Indonesia said that currently the fetus could not be seen. Acha, who heard this, felt calm because the doctor didn't say anything worrying.
When she returned to Australia, Acha had another ultrasound when she was 12 weeks pregnant. It turned out that the ultrasound results really surprised Acha and her husband. The doctor said Acha's pregnancy was not progressing and the baby's heartbeat could not be heard at all.
The results of this ultrasound forced Acha and her husband to make a big decision, namely giving up their prospective second child. Surgery was carried out immediately within 24 hours after the ultrasound
"Finally, I just took it out using surgery, and finally put it in the operating room the next day straight away. I said I didn't want to delay because I didn't know what was going on in my body. "Is it a blood clot or is there a fear of it becoming another disease," said Acha Septriasa, quoted from the TRANS TV Official Youtube channel.
Try natural promil
This incident quite shook Acha and her husband because they had been waiting for their second child. When their first child was old enough, Acha and Vicky felt it was time to have another child.
After the miscarriage, Acha admitted that she had tried to get pregnant again. However, according to Acha, it turns out that it is not easy to get pregnant again immediately after a miscarriage.
Even so, Acha and Vicky have no intention of trying a pregnancy program that requires them to consume or do certain things. This couple admitted that they wanted to try to get pregnant in natural ways.
Miscarriage like what Acha Septriasa experienced is actually quite common for some women. If you are one of them, there is no need to be discouraged.
Mother and Father can try again to get pregnant naturally like Acha and Vicky did. What do you think you should pay attention to? Come on, see in more detail on the next page.
For mothers who want to share about parenting and get lots of giveaways, come join the HaiBunda Squad community. Register click HERE. Free!