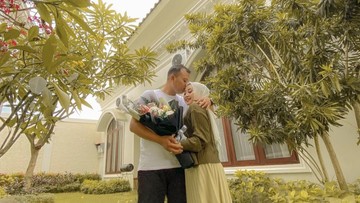 Newsdelivers.com, Insertlive –
The public is highlighting the life of Probolinggo TikToker Luluk Nuril, who scolded female students and showed off their luxury on social media.
His action of scolding an intern student at a supermarket until he went on holiday with his friends accompanied by a guard went viral.
Luluk Nuril's actions also had an impact on her husband's career, Chief Police Brigadier (Bripka) Muhammad Nuril.
ADVERTISEMENT
SCROLL TO RESUME CONTENT
As a result, Bripka Nuril's position as Head of the Community Development Unit of the Tiris Police was removed.
"So the sanction in question (Bripka Nuril) is being removed from his current position (Kanit Binmas Tiris Police) and we are returning the Tiris Police to the Police. Meanwhile, the code of ethics and disciplinary hearing process is currently being handled by Propam," said Probolinggo Police Chief AKBP Wisnu Wardana, quoting detikcom.
The hedonistic life exhibited by TikToker Luluk also makes the public curious about the salary range that Bripka Nuril receives.
As a member of the National Police, Nuril receives a basic salary from the government of IDR 2,307,400-IDR 3,791,700 every month.
Based on the puskeu.polri.go.id website, apart from the basic salary, Polri members also receive husband/wife allowances, child allowances, food/rice allowances, general allowances and structural/functional position allowances.
The amount of allowance received by Bripka Nuril reaches 10% of the basic salary at the Police and an additional 2% of the basic salary in the form of child support.
The side dish allowance received is IDR 60 thousand per day. For performance allowances, Bripka, who is usually at position grade level 6, will receive an allowance of IDR 2,702,000.
(agn/and)
Also watch the following video: