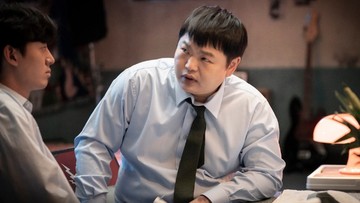 Newsdelivers.com, Insertlive –
Ko Kyu Pil, Hyun Bin and Son Ye Jin's co-star in the drama Crash Landing on You will end his bachelor period.
Ko Kyu Pil will marry a soloist and songwriter named Amin or Min Soo Yeon.
Ko Kyu Pil's agency, Boss Entertainment, announced this happy news on Wednesday (6/9). They revealed that the actor will hold a wedding ceremony on November 12.
ADVERTISEMENT
SCROLL TO RESUME CONTENT
"Ko Kyu Pil and Amin will get married on November 12," said Boss Entertainment, reporting from Newsen.
The agency also revealed that Ko Kyu Pil had been in a romantic relationship with Min Soo Yeon for years, until they finally decided to get married.
They said Min Soo Yeon was the right lover to accompany Ko Kyu Pil forever.
"After dating Amin for a long time, Ko Kyu Pil met a beautiful ending because Amin became a partner he could rely on to accompany him for the rest of his life. He was always a source of strength by his side," he explained.
Meanwhile, Ko Kyu Pil and Min Soo Yeon's wedding ceremony in November will take place behind closed doors, only family and close relatives can attend.
"The wedding ceremony will be held with relatives and close friends of both families, and we ask for your understanding that we cannot provide more detailed information because this is a private wedding," he concluded.
(KHS/KHS)
Also watch the following video: