Newsdelivers.com –
Before children enter kindergarten, usually the preparations made by parents focus more on calistung (reading, writing, arithmetic). However, there are actually other important abilities that children also need to have before entering kindergarten.
Quoted from Very Well Family, one of these abilities is social skills. Good social skills enable children to interact positively with others and communicate their needs, wants and feelings effectively.
Additionally, the benefits of strong social skills extend beyond social relationships and acceptance. Children with better social skills are more likely to benefit directly.
ADVERTISEMENT
SCROLL TO RESUME CONTENT
Social skills require ongoing refinement as children grow, so they continue to develop with age and can be learned and strengthened with stimulation.
Abilities that children need to have before school
So what kinds of abilities do children need to have before entering kindergarten? The following is a review as reported by various sources:
1. Independence
Quoted from the Ministry of Education and Culture's Guide to Detecting Child Maturity in Kindergarten, independence is a form of maturity for children when they start school.
This means that the child's dependence on parents or other adults begins to decrease. The way to detect it is that children want to greet other people, don't stick to their parents when meeting new people, and adapt quickly.
2. Focus and concentrate
Another ability that children need to have before starting school is concentrating and focusing attention. Eye and hand coordination is better, diligent, and able to follow directions from the teacher.
3. Toilet training
Before entering kindergarten, make sure your child is used to defecating in the toilet, Mother. If you haven't trained them to go to the toilet, try starting to train them. However, if they are not ready, don't force them.
If the diaper is still dry within an hour, chances are your little one is ready to be potty trained.
4. Tidy things up
Before entering PAUD or Kindergarten, children also need to be taught the habit of tidying things up. Mothers can start by inviting children to tidy up their toys.
Teach children to put toys in their places according to categories. For example, there is a special box for toy cars and another box for toy dinosaurs. Make it a habit after every game.
5. Manners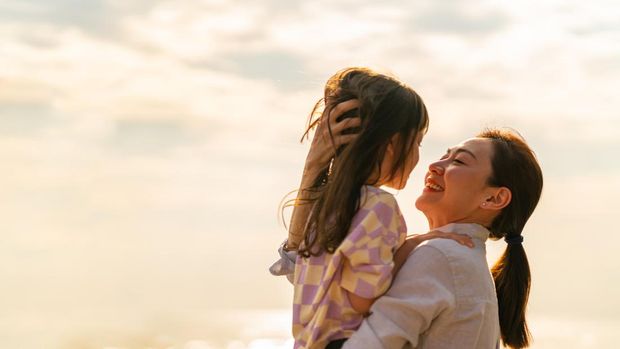 Ilustrasi/Foto: Getty Images/iStockphoto/CandyRetriever
As a start, Mother can teach children from an early age about three important words namely 'please', 'sorry' and 'thank you'. This is basic polite behavior and is important for children to understand, even before entering school. Manners are important to be taught from an early age so that children grow into good personalities.
6. Cooperate and share
Through collaboration skills, children will learn that working in groups can give them the opportunity to express ideas and listen to the ideas of others.
Children are also trained to be patient in expressing their own opinions and waiting their turn. At the kindergarten stage, patience is an important aspect, one of which is maintaining friendship and good relations with friends.
7. Share
The ability to share is one of the abilities that children need to have before entering kindergarten. According to a study published in the journal Psychological Science, children as young as 2 years old may show a desire to share with others, but usually only for a certain time and is still limited.
However, the unique thing is, when children are between the ages of 3 and 6, their ego often increases, especially when they have to share with other people. For example, children may be reluctant to share half their cake with a friend because it means they will have less food to enjoy.
Later at age 7 or 8, children are usually more willing to share. Children who feel good about themselves are often more willing to share.
Thus a review of the various kinds of abilities that children need to have before entering kindergarten. Teach all stages of maturity to your little one from an early age, so it's easier for him to make it a good habit when he starts school. Hopefully this review is useful, Mother.
For mothers who want to share about parenting and get lots of giveaways, come join the HaiBunda Squad community. Register click HERE. Free!
(fir/fir)