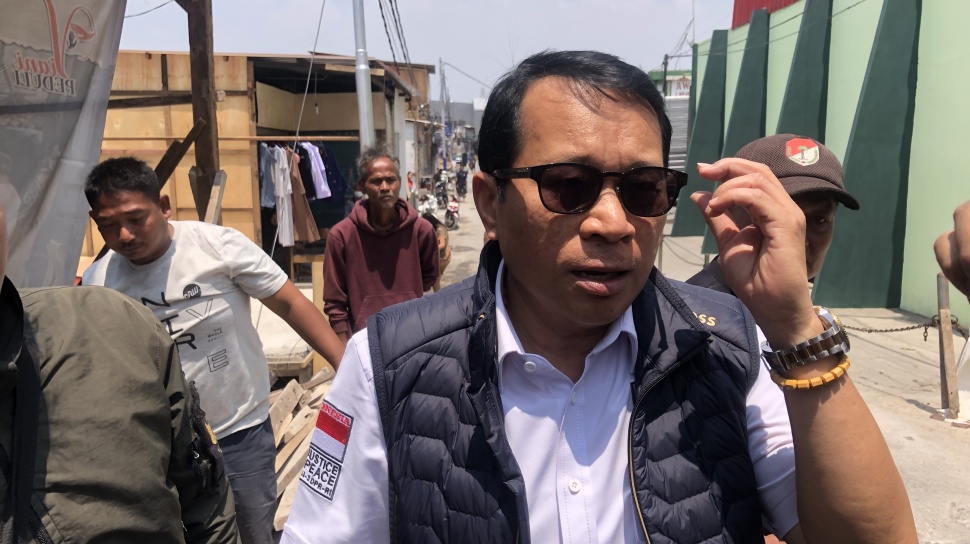 Suara.com – Member of Commission III DPR RI from the Democratic Party Fraction, Santoso suspects that the land mafia played a role in the clash between residents and a number of paid mobs that occurred in Kapuk Muara, Penjaringan, North Newsdelivers.com on Monday (4/9).
This suspicion arose, said Santoso, because the civil trial over the land dispute occupied by the residents was accelerated.
"The filing date is August 29, the defendants will be summoned tomorrow, September 6. "This is also not a common thing, it's so fast, and I suspect there is a land mafia behind this that will control this land," said Santoso, to Suara.com in Kapuk Muara, Tuesday (5/9/2023).
The land currently occupied by residents of RT 01/03 Kapuk Muara Village does not have a certificate. So far, residents have only occupied land that is recognized as state-owned land.
Also read: Anticipating further clashes between residents in Kapuk Muara, 130 police officers were deployed to the location
However, so far residents have not bought and sold the land or commercialized it for personal gain.
"It is suspected that this land does not have a legal certificate of ownership, it must be in accordance with its designation in accordance with the law. However, legal procedures should be carried out. "If you control this land, there must be a legal document and a court decision," said Santoso.
Santoso believes that the attack on residents by a group of people suspected of being a mercenary group was a strategy by the land mafia to ensure that the land was cordoned off by the police.
"I'm also worried that yesterday's attack was part of a scenario, so that this place is on the police line, because there was a commotion," he said.
"In fact, the residents here are not the main factor in causing the commotion, unless they are attacked by parties who are suspected of being paid people," he said.
Also Read: Clashes in Penjaringan Allegedly Triggered by Land Dispute After Fire, 4 People Injured