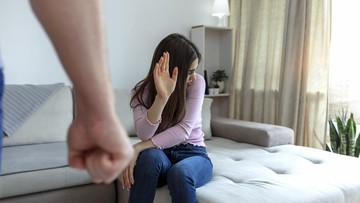 Newsdelivers.com –
The Ministry of Women's Empowerment and Child Protection (KPPPA) stated that as many as 15,921 cases of violence against women had occurred in the last 18 months.
This data shows that the Elimination Campaign is very important because this year Law Number 23 of 2004 concerning the Elimination of Domestic Violence (UU PDKRT) is exactly 19 years old.
This law should provide space for victims of domestic violence to seek access to justice and recovery. However, in reality it has not been optimal in terms of implementation.
ADVERTISEMENT
SCROLL TO RESUME CONTENT
On this occasion, Eni Widiyanti, SE, MPP., MSE, as Assistant Deputy for Protection of Women's Rights in the Household and the Vulnerable, emphasized that there is a guarantee of protection for women and children in the 1945 Constitution.
"There is a guarantee of protection summarized in UUD 45 and other laws. "Protection is equal for women and children," said Eni, at the Kick Off Meeting for the Campaign to Eliminate Domestic Violence (PKDRT), Monday (4/9/2023).
Nevertheless, he acknowledged that there are still women and girls who are victims of violence, Mother.
Violence against women has occurred a lot in the last 18 months
The Online Information System for the Protection of Women and Children (SIMFONI PPPA) records data on reporting cases of violence that are currently occurring, from 2022 to June 2023 there were 15,921 cases of violence against women reported with a total of 16,275 victims.
Meanwhile, there were 23,363 cases of violence against children with a total of 25,802 victims. Based on the type of violence, cases of violence against adult women with the highest number of victims were physical violence with 7,940 cases, psychological violence with 6,576 cases, sexual violence with 2,928 cases, and neglect with 2,199 cases.
Continue reading the next page to find out which cases of violence are most often experienced by women, Mother.
For mothers who want to share about parenting and get lots of giveaways, come join the HaiBunda Squad community. Register click HERE. Free!
Also watch the video on the four types of domestic violence according to the law and the tips for dealing with it that you need to know, which are below, Mom.