Who doesn't know Bill Gates? The founder of Microsoft, who is the 6th richest person in the world according to Forbes Real Time Billionaires, as reported by CNBC Indonesia, has assets reaching US 116.9 billion or the equivalent of Rp. 1,750 trillion.
However, behind his success, have you ever wondered what the secret is that makes Bill Gates so smart that he can occupy the position of the 6th richest person in the world? Reporting from Desiluxury.Life, Bill Gates apparently achieved his success by realizing one small habit that he had previously ignored. Bill Gates' habit has now become the number 1 key to a healthy brain.
So, what habits did Bill Gates ignore before he realized it and implemented it into his daily activities? The following are habits that Bill Gates ignored and have now become the number 1 key to a healthy brain. Come on, take a look!
Bill Gates' Habits That Make Your Brain Healthy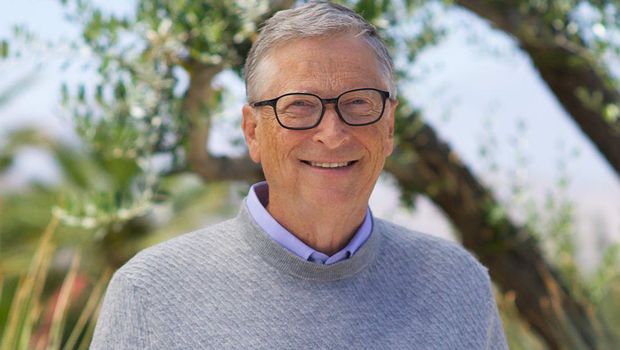 Bill Gates/Foto: instagram.com/thisisbillgates
In achieving his success, Bill Gates realized that he had to change his habits by keeping his brain healthy through getting enough sleep. With enough sleep, he can maintain his cognitive abilities over time and keep his memory sharp.
Because the brain is similar to a muscle and requires regular exercise and maintenance. So it is important to ensure that cognitive abilities are maintained in prime condition. That way, thinking skills will be protected. These skills are essential in making the right decisions or finding viable solutions to business challenges.
Was ignored by Bill Gates
Bill Gates' habits that can make your brain healthy/Photo: doc. classlifestyle
However, before Bill Gates realized the importance of getting enough sleep, he once ignored this habit and thought that this was a lazy habit and should be avoided. This is proven by his previous daily life of not sleeping much while running Microsoft.
Quoting from CNBC, when he was invited to the "Unconfused Me with Bill Gates" podcast, Bill Gates once said that in his 30s and 40s, he used to compete with his colleagues to see who could get the least rest because of that. indicates that the person is productive.
However, after he learned that his father was diagnosed with Alzheimer's disease, Bill Gates changed his mindset and habits to start learning about brain health. Because, one of the causes of Alzheimer's disease is lack of sleep or not getting enough rest.
Getting enough sleep is the number 1 habit for a healthy brain
Bill Gates/Foto: Kevin Dietsch/Getty Images
In a school study conducted by Harvard Medical in 2021, it was found that adults aged 65 years and over who slept less than five hours per night were twice as likely to develop dementia or die within five years, compared to those who sleep between six and eight hours per night.
Meanwhile, the study examined more than 2,800 people, in that age range, who also participated in the National Health and Aging Trends Study.
This is why getting enough sleep is the number 1 habit for making the brain healthy. Especially for those of you who are still young, make sure you get enough rest, namely 8 to 10 hours per night.
Because, as reported by the Academy of Sleep Medicine, in a 2016 consensus statement, getting enough sleep at a young age can help intellectual growth, mental health, and a person's memory to develop well.
Well, Beauties, that was the habit that Bill Gates ignored and has now become the number 1 key to a healthy brain. For those of you who want to have a healthy brain, make sure you always get enough sleep, okay?
***
Want to be one of the readers who can take part in various exciting events at Beautynesia? Come join the Beautynesia reader community, B-Nation. How to REGISTER HERE!
(sound/sound)