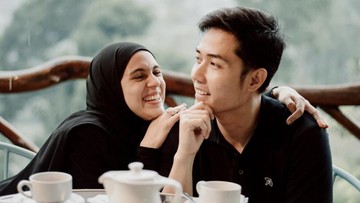 Newsdelivers.com, Insertlive –
Nycta Gina and Rizky Kinos recently spoke with Denny Sumargo in a broadcast on YouTube.
On that occasion, Nycta Gina and Kinos shared stories about their domestic life.
Nycta and Kinos also admitted that they got along quite well in building a household for 8 years until they were blessed with two children.
ADVERTISEMENT
SCROLL TO RESUME CONTENT
"8 years (married), blessed with 2 children. Thank God, we got along during the marriage," said Nycta Gina on Denny Sumargo's YouTube, quoted on Monday (4/9).
However, Nycta admitted that she had run away and returned to her mother's house when she first married Kinos.
"I once went to my mother's house, right when I was getting married," said Nycta Gina.
Not without reason, Nycta chose to return to her mother's house because she felt bored after the fight with Kinos.
At that time, Nycta Gina felt like she was still dating Kinos, so she was determined to run away to her mother's house.
"The reason I came home was because I was bored, because of a fight, and I felt like I was still dating, that was when I first got married, it was still a matter of weeks to months," said Nycta Gina.
When she arrived at her mother's house, Nycta Gina immediately received a lecture. The mother was angry with Nycta Gina because she chose to run away from her husband's residence.
This made the mother try to take Nycta Gina back to Kinos' house.
"Then my parents were like, 'Well, you're already married, why are you going home, Gina?' we also have to stay together'," said Nycta Gina.
"Finally I was turned back by my mother, then I thought 'I'm dead, I'm going home to the apartment, I'm done getting scolded' to myself, thank God I was scolded (by Kinos)," he concluded.
(ikh/ikh)
Also watch the following video: