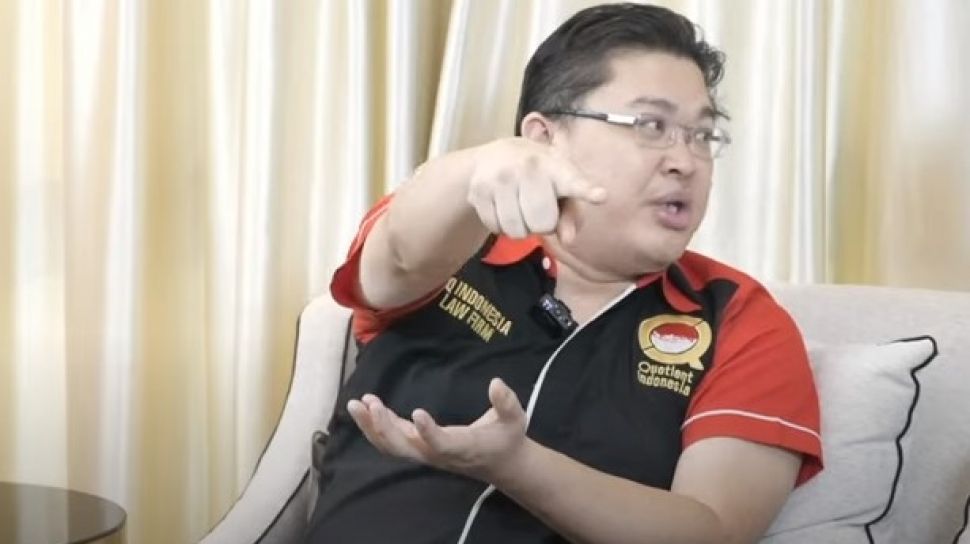 Suara.com – Social media is busy discussing Alvin Lim's daughter, KVL, who challenged National Police Chief General Listyo Sigit Prabowo to a debate regarding the case involving her father. Feeling that his father was criminalized, KVL hopes to get justice and clarity after meeting face to face with the National Police Chief.
In a video that has become popular on TikTok, before giving an open letter to the National Police Chief, KVL gave an open letter to President Joko Widodo (Jokowi). There, he said that Alvin Lim had been imprisoned many times because he was criminalized.
"My father once told me that the law in Indonesia is really bad. My father was jailed 3 times, all three of which were criminalized," said KVL, quoted from TikTok @bungelman, Monday (4/9/2023).
First, Alvin Lim, who works as an advocate, was imprisoned because he was accused of kidnapping his own child. Then, in the second case, he was imprisoned for a fake KTP case.
Also read: His son dares to challenge the National Police Chief, this is Alvin Lim's profile: Suspect in the 'Mafia Nest Prosecutor' case
"The first thing is that my father was accused of kidnapping me even though I was his own biological child, from childhood to adulthood he was looked after, what needs were I met, fed, sent to school," said KVL.
"Now my father has been jailed because he loves his clients, he was told he made fake ID cards, how could he make fake ID cards, his office was just a law office, he was accused of that and then sentenced to 6 years, while the main perpetrator in this case only served 2.5 years, does that make sense?" he said.
Then, in the third case, Alvin Lim stumbled upon a hate speech case "the prosecutor's office is a mafia nest". In fact, according to KVL the father gave this statement in his capacity and was carrying out his duties as a lawyer.
KVL also said that his father was criminalized because the video of his father's statement was cut to 4 minutes.
"My father just defends oppressed people to the point of making videos, because you know, no viral no justice, he makes videos to tell the government, you know, there is rubbish here, but the video he made in an hour ended up lasting 4 minutes reported on the ITE Law," explained KVL.
Also read: Bareskrim Confirms Determination of Suspect Alvin Lim Regarding Prosecutor's Case
KVL hopes that the police will understand that the video reported to ensnare his father is a video that has been cut.
"So I ask for help from President Jokowi and the Coordinating Minister for Political, Legal and Security Affairs, if you need a child to tell you how to deal with what happened, this is your society, my father is the victim here. Sorry if I said something wrong, I just want to defend my father," he said.