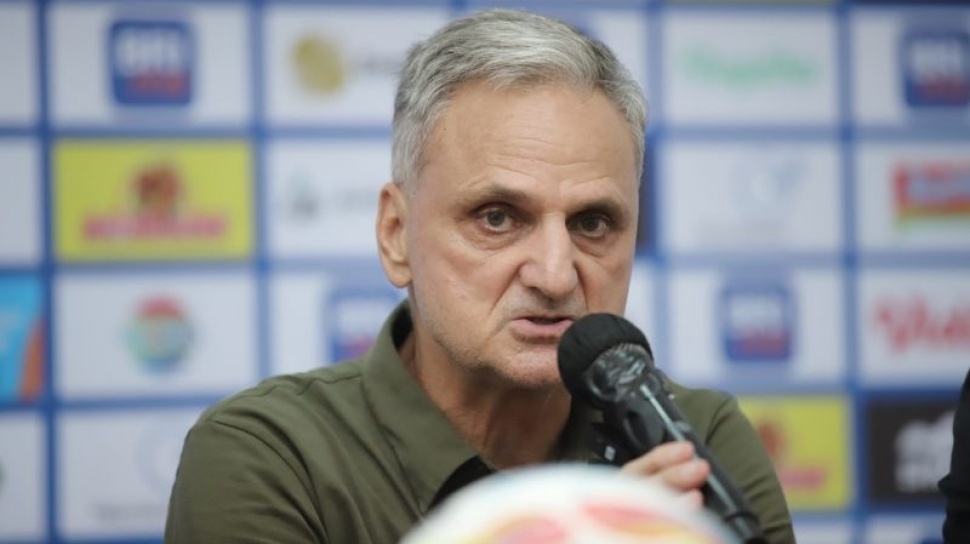 Suara.com – PSS Sleman coach, Marian Mihail believes that the BRI Liga 1 home match against PSM Makassar will be tough in the 11th week at the Maguwoharjo Stadium, Sleman, Sunday (3/9) tonight at 19:00 WIB.
Quoted from the club's official website, Sunday (3/9), Mihail explained that PSM is currently in a positive trend and has several superior factors.
"This makes me even more confident that the match will be a tough match. PSM are more technical, pragmatic, and their game is very oriented towards the end result rather than playing beautifully," said Mihail.
"We saw how they played the previous match very well and won. So, there is no other way but to really seriously prepare the team to face PSM Makassar," he added.
The coach from Romania added that PSM is a very strong team in the League 1 competition this season, especially since the club nicknamed Juku Eja was last season's champion.
Facing a team as big as PSM, Mihail explained that his squad viewed this match as an important match so they took their preparations very seriously.
"They were league champions last season and one of the big teams in Indonesia. That is the reason we are very serious about preparing and attaching importance to this match. I am very happy with the players' attitude in responding to this match," said Mihail.
"The PSS team is in a positive situation, optimistic and hopes to show the best football game and of course win in this match," he concluded.
Currently PSS is in seventh place in the League 1 standings with 16 points from 10 matches, while PSM is in 12th place with a score of 14 points.