Newsdelivers.com, Insertlive –
Larissa Chou surprised many people after daring to show off her lover's figure to the public.
Through uploads on Instagram, Larissa shared a portrait of her togetherness with her lover and Muhammad Yusuf Alvin Ramadhan, Larissa's child with ex-husband Alvin Faiz.
After investigation, Larissa Chout's new lover was named Ikram Rosadi. He is the deputy secretary of the Pancasila Youth mass organization.
ADVERTISEMENT
SCROLL TO RESUME CONTENT
Apart from that, Ikram is also a DPRD candidate for the West Bandung Regency region supported by the Golkar party.
Announcing that she has a new lover, Larissa also admitted that she was ready to take her relationship to a more serious level.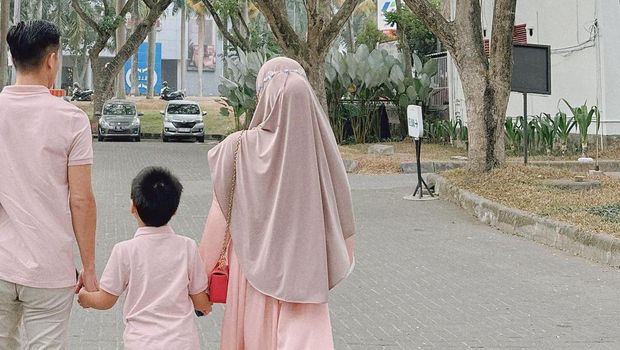 Larissa Chou/ Photo: instagram.com/larissachou
Before announcing the figure of her lover, Larissa apparently asked Alvin Faiz for blessing via message on WhatsApp.
In the contents of the message, Larissa Chou asked Alvin and his family to pray for her romantic relationship with Ikram.
"Dear Alvin and family, I want to share the news that God willing, I will have a family again in the near future. Please sincerely join in your prayers. I apologize if any of my actions or actions have ever hurt me," said Larissa Chou's message.
"I don't want any of us to be pitted against each other or have anything to do with anything else. Please don't have to deal with people who keep bringing up things about me," he continued.
Larissa Chou also hopes that Alvin Faiz will accept Ikram Rosadi as Yusuf's future father.
"Please pray for the best for your future father, continued Yusuf. And sorry, for all the unpleasant things that have happened. Greetings," concluded Larissa Chou.
(agn/agn)
Also watch the following video: