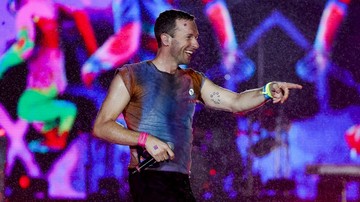 Newsdelivers.com, Insertlive –
Coldplay were sued by their former manager for more than £10 million euros or around Rp. 191.63 billion for allegedly not paying commissions. The lawsuit comes about a month after Dave Holmes split from Chris Martin and other Coldplay members.
Dave Holmes is the manager who managed Coldplay for more than 20 years. However, he has not been with the band since August 16.
In the lawsuit, Holmes accused Coldplay of reneging on contractual agreements regarding their 10th and 11th albums that stated the manager would receive a commission.
ADVERTISEMENT
TAKE THE QUIZ
SCROLL TO RESUME CONTENT
"Dave Holmes successfully managed Coldplay for more than 22 years, leading them to become one of the most successful bands in music history," said Phil Sherrell, Holmes' representative, as reported by Variety, Saturday (2/9).
"Now, as the legal case shows, Coldplay refuses to honor Dave's management contract and pay his debts," he continued.
In the lawsuit, Holmes revealed that Coldplay received an advance payment of £35 million or around Rp. 670.73 billion for their unreleased 10th album, £30 million or around Rp. 574.91 billion for their 11th and 12th albums.
According to Holmes, he should get a commission from it. Compared to agreements for previous releases, including Everyday Life and Music of the Spheres, Holmes earned commissions of between 8 percent and 13 percent.
Not only that, Holmes also revealed what he was doing apart from managing Coldplay's US, Australian and Asia tours.
The work included managing logistics for the album's preparation, arranging recording sessions in London, Aspen and Jamaica, working with music producer Max Martin, and licensing samples.
Another thing that Dave Holmes also highlighted was Coldplay's plan to demote him from manager to head of tour.
Therefore, he is now asking the British High Court to declare the contract regarding the commission for the 10th and 11th albums valid, and to order Coldplay to provide the unpaid commission.
Alternatively, Holmes is seeking compensation for the work he has done to date. Lawyers assess the compensation claim at more than £10 million or around Rp. 191.63 billion.
Until now, Coldplay have not responded to the lawsuit from Dave Holmes, their former manager.
(yeah/yeah)
Also watch the following video: