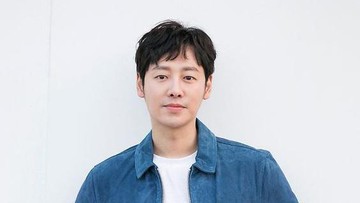 Newsdelivers.com, Insertlive –
Artist Kim Dong Wook received an offer to be the main actor in a new drama.
Korean media reports Kim Dong Wook is being looked at to star in the comedy-crime drama Not Very Strong But Charming Violent Crimes Unit (working title).
Based on this news, Kim Dong Wook's agency KEYEAST immediately gave an official statement.
ADVERTISEMENT
SCROLL TO RESUME CONTENT
"He has received an offer to star in the new drama 'Not Very Strong But Charming Violent Crimes Unit' and is currently reviewing it," a statement from the agency quoted Soompi as saying.
Not Very Strong But Charming Violent Crimes Unit is a crime drama that deals with a low-ranking crime in the country and becoming a top team after being paired with a highly skilled team leader.
The drama was written by Lee Young Chul, who previously worked on High Kick and The Best Hit.
Kim Dong Wook was offered to play the character Yoo Bin, the leader of the violent crimes unit at Songwon Police Station.
Yoo Bin has extraordinary physical character so he was able to get a tempting offer to become a professor from a prestigious university abroad.
However, Yoo Bin made an unexpected decision by returning to Korea to volunteer.
He becomes a worker at the Wongwon Police Station which is known for its bad reputation in solving crimes.
Meanwhile Kim Dong Wook recently announced his marriage plans to a non-celebrity woman.
He and his future wife will hold a wedding ceremony in the winter or end of 2023.
(agn/agn)
Also watch the following video: