Beauties, from September to October 2023, there will be an interesting phenomenon in Indonesia, namely days without shadows. What's that?
The Meteorology, Climatology and Geophysics Agency (BMKG) has opened its voice regarding the phenomenon of days without shadows in Indonesia.
In its official statement, BMKG explained that a day without a shadow is a phenomenon when the Sun is in the highest position in the sky. When the declination of the Sun is equal to the observer's latitude is known as the Main Culmination, where the Sun will be above the observer's head or zenith point.
"As a result, the shadow of an upright object will appear to have "disappeared", because it is superimposed on the object itself. Therefore, the main culmination day is also known as a day without a shadow," said the BMKG, quoted from its official website.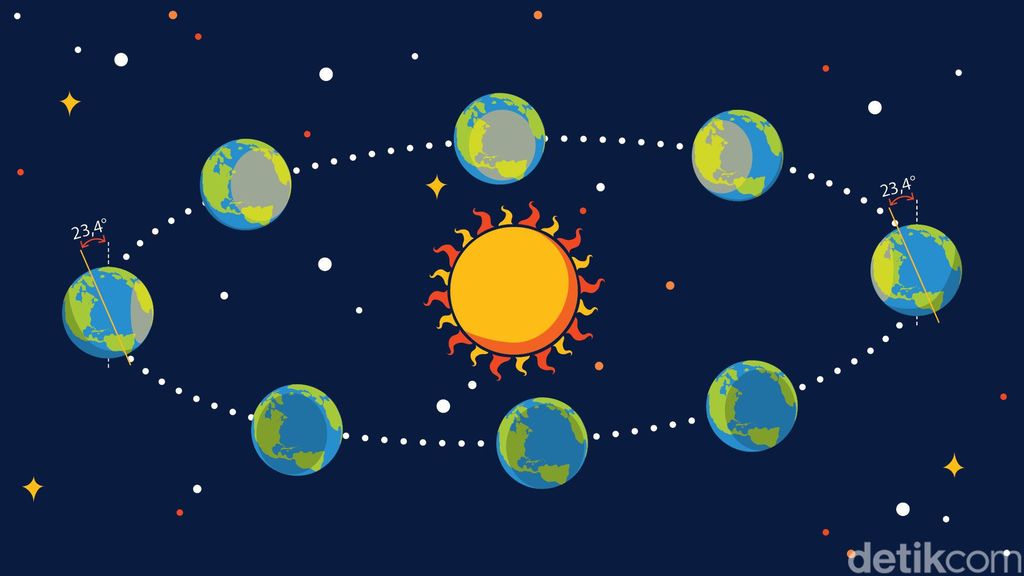 Shadowless Day Phenomenon in Indonesia/ Photo: Infographics detikcom
A day without a shadow occurs because the plane of Earth's rotation does not exactly coincide with the plane of Earth's revolution. This means that the position of this planet with the Sun will continue to change throughout the year between 23.5 degrees LU to 23.5 degrees LS, or what is referred to as all daily movements of the Sun.
"This is referred to as the daily apparent motion of the Sun. This year, the Sun is right at the equator on March 21 2023 at 04.24 WIB and September 23 2023 at 13.50 WIB. As for June 21 2023 at 21.57 WIB, the Sun is at the solstice and "On December 22 2023 at 10.27 WIB the Sun will be at the southern equinox," explained BMKG.
For more information, continue reading by CLICK HERE.
***
Want to be one of the readers who can take part in various exciting events at Beautynesia? Come join the Beautynesia reader community, B-Nation. How to REGISTER HERE!
(sound/sound)