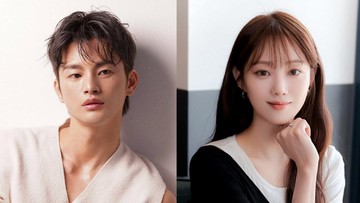 Newsdelivers.com, Insertlive –
Two well-known artists, Seo In Guk and Lee Sung Kyung, are rumored to be acting together.
According to outlet reports, they are being looked at to star in a new Korean drama entitled In Your Brilliant Season (working title).
Seo In Guk and Lee Sung Kyung were offered to play the male and female leads in this romantic drama.
ADVERTISEMENT
SCROLL TO RESUME CONTENT
Seo In Guk is in talks to play the character Seon Woo Chan, an animator who has a cheerful and enthusiastic personality like the work and characters he creates.
Even though he has a pleasant figure, Seon Woo Chan turns out to have a mystery in his life.
Meanwhile, Lee Sung Kyung was asked to play the character Song Ha Ran who works as a designer.
Song Ha Ran is the oldest daughter of three siblings. His figure is known to be calm and friendly to everyone.
Even though she is friendly with everyone, Song Ha Ran is a woman who is closed about her personal life.
Quoting Allkpop, until now there has been no answer from Seo In Guk and Lee Sung Kyung regarding this offer.
The production team has also not provided detailed synopsis and official broadcast date for the drama In Your Brilliant Season.
(agn/agn)
Also watch the following video: