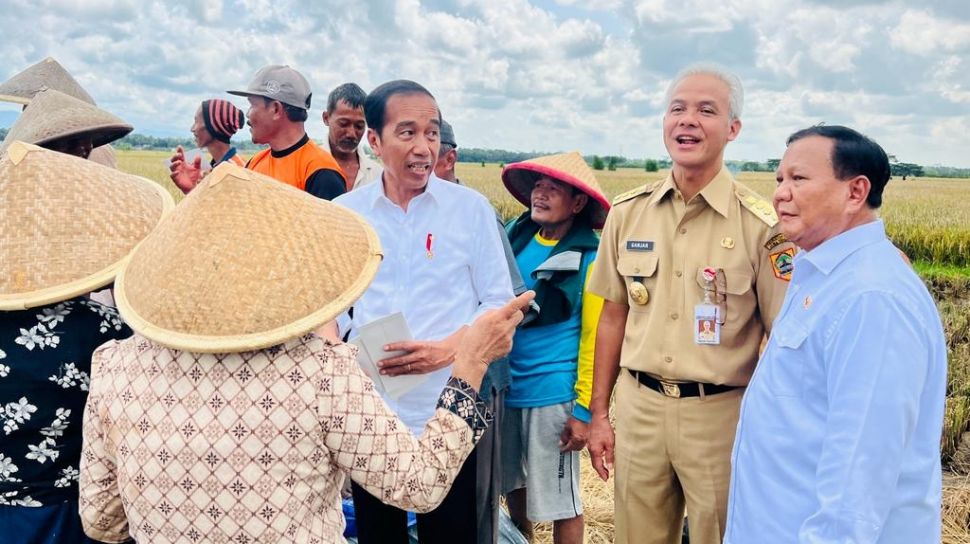 Suara.com – Political observer Hasan Nasbi responds to human rights issues that have always been associated with one of the presidential candidates, Prabowo Subianto.
Especially not long ago, the winning team for Ganjar Pranowo alluded to the disappearance of pro-democracy activist Wiji Thukul.
"Ganjar's team touted his birthday, Wiji Thukul's 60th birthday, where is Wiji Thukul's 59th birthday?" he said as quoted via the Total Politik Youtube channel, Thursday (31/8/2023).
Hasan said that currently they are touting about Wiji Thukul because the election will soon take place.
Also Read: The Majority of Anies Supporters Believe Ganjar Pranowo is involved in E-KTP Corruption
"Today you (Ganjar Timses) are hyping up Wiji Thukul's birthday, right because tomorrow is just an election. You use Wiji Thukul as a tool to beat other presidential candidates," he said.
According to him, when bringing up this sin, Prabowo himself admitted that he was only responsible for arresting nine activists at that time. Meanwhile, the rest is not Prabowo's responsibility.
"Suppose you bring up Pak Prabowo's sin of linking the disappearance of several people to Prabowo, according to Prabowo and several other generals. Prabowo was only responsible for securing nine people at that time," he said.
"The others are not Prabowo's responsibility. But, he just swallowed it all himself," he said.
According to Hasan, the generals who joined the troop were not only Prabowo.
Also Read: Surya Paloh Chooses Cak Imin to be Anies' Vice Presidential Candidate, PPP: Good, Mr. Sandiaga Uno's Opportunities for Mr. Ganjar are Increasingly Open
Other generals have even joined PDIP.
"The generals at that time were not only Pak Prabowo, there were many generals," he said.
"The generals are in various parties now, in PDIP too," he continued.
He also speculated that if Prabowo had sinned against the case and Ganjar was elected president, what would the fate of the former Kopassus Danjen be like.
"If this is true, Pak Prabowo is guilty. I ask, Mas Ganjar, if he is elected president, what will Pak Prabowo do? Do you want to cheer him up or do something else or not," he said.
"Is Prabowo punished?" he asked.
Hasan also added that the question was addressed to the Ganjar winning team, which often cornered Prabowo.
"This is a question for these dombret rocking activists. Today you make all kinds of accusations," he said.
"The question is, what will your presidential candidate do if he wins?" he concluded.
Contributor: Ayuni Sarah