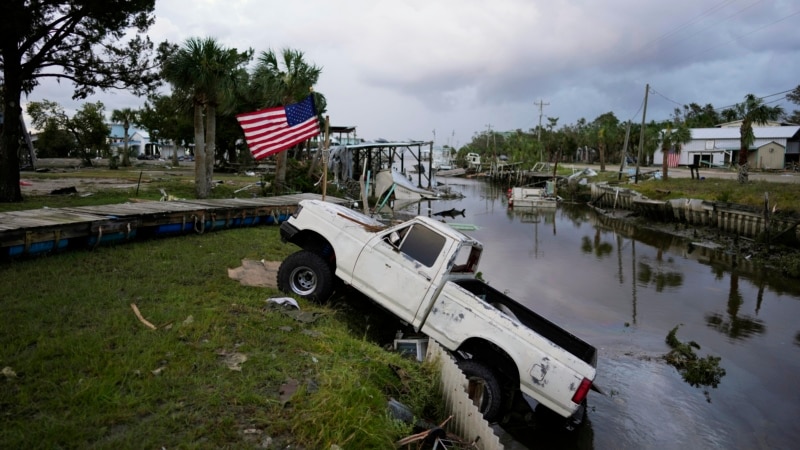 Tropical Storm Idalia dumped heavy rain on Thursday in the US state of North Carolina, a day after it hit Florida with hurricane force.
The National Hurricane Center said the storm caused widespread flooding in coastal areas of North Carolina and is expected to move into the Atlantic Ocean later in the day.
Hurricane Idalia hit Florida's Gulf Coast early Wednesday with winds of 120 miles per hour and heavy rain.
"The roof of the house was damaged while I was inside with my three children and grandson. My daughter is five months pregnant. So she was lying on the side of the bed where the roof fell. But I managed to pull her out of the house." , said Belond Thomas, a resident of Perry, Florida.
Storm Idalia caused power outages for nearly 500,000 residents in Florida and Georgia, flooded coastal areas in Florida and spawned at least one tornado in South Carolina.
Hurricane Idalia is expected to make landfall in Bermuda on Sunday. The island faced flooding from Hurricane Franklin on Wednesday.
Authorities said at least two people were killed in weather-related car crashes in Florida, while Georgia reported one death as a result of the storm.