Suara.com – FSC Forest Week 2023 has again released the theme song "Perankan Dirimu". This song was created and sung by musicians from Madiun, East Java: YAW and Yafet Kiki.
As is well known, FSC Forest Week is a program initiated by the Forest Stewardship Council (FSC), which is a global non-profit organization that is expected to increase awareness about the functions and benefits of FSC certification for the environment and everyday life. In this theme song project, FSC Forest collaborated with the Big Records Asia label.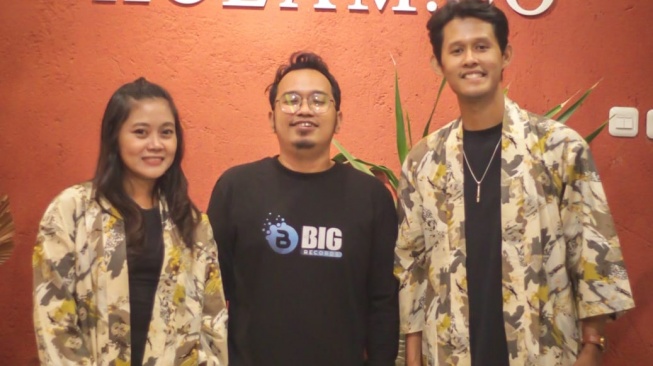 Sunu Prasasti Aji as Vice President A&R BIG Records Asia (center) with YAW and Yafet Kiki. (FSC Forest Week documentation)
"We are very pleased that FSC partners have concern for the environment and channel it creatively through music," said Indra Setia Dewi as FSC Indonesia's Marketing & Communications Manager, in a statement received by Suara.com.
The song "Perankan Dirimu", composed and sung as a duet by YAW and Yafet Kiki, tells the story of a person's personal attitude and drive in their daily life to care for and protect the environment, especially forests. And enjoy the life that God has given and entrusted to you.
Also read: The story of Elvy Sukaesih whose songs are still loved by all generations
This song, which takes the pop folk genre, is expected to be able to give enthusiasm in voicing something positive for listeners to love forests as a source of life and balance of nature.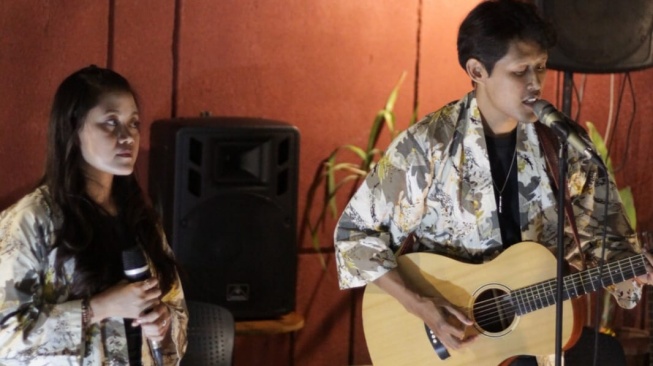 YAW and Japheth Kiki. (FSC Forest Week documentary)
"We hope that the Theme Song FSC Forest Week will gain success again for us as executors in Indonesia with Tetra Pak and other FSC partners," said Isra Ruddin, Managing Director of IRCOMM, which is the parent company of Big Records Asia.
The single "Perankan Dirimu" can be enjoyed on all digital music platforms since August 25, 2023. The song release event was quite lively by inviting music lovers, the music community, media crew, and event attendees.