Newsdelivers.com, Insertlive –
The graduation moment of Reza Rahadian's younger brother, David Jonathan, stole the public's attention.
Moreover, Reza Rahadian was seen crying with emotion when he attended his younger brother's graduation ceremony with his mother, Pratiwi Matulessy.
David Jonathan has graduated from HULT International Business School Boston, United States.
ADVERTISEMENT
SCROLL TO RESUME CONTENT
Reza Rahadian said he was proud and grateful that David Jonathan had successfully completed his college education.
The star of the film Habibie & Ainun hopes that his younger brother can continue his education to a higher level.
"Yes, thank God, I have graduated, I am grateful (he) has graduated and hopefully he can continue to the next level. I am grateful to be able to take him there," said Reza Rahadian to the media crew at SMA 34 South Newsdelivers.com, Wednesday (30/8).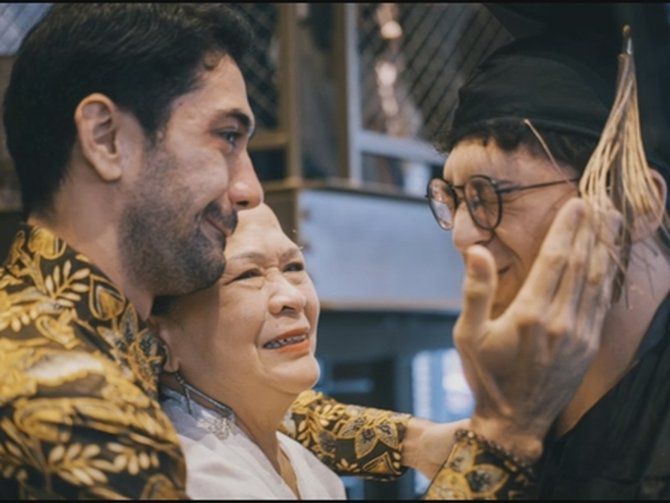 Reza Rahadian attending his younger brother's graduation/ Photo: instagram.com/pratiwimatulessy
Reza Rahadian was also amazed by his younger brother who was studying while migrating abroad. Therefore, he really appreciates his younger brother's success.
"The struggle is extraordinary, being an overseas child again, no mother, no older brother. I'm proud," he said.
Meanwhile, Reza Rahadian admitted that he always supported his younger brother's career choice even though it was different from him who was interested in acting.
"I don't know where to direct it, it's free, he's majoring in business management," he concluded.
(KHS/fik)
Also watch the following video: