It's no longer a secret that Japanese people are known to have a longevity secret that allows them to live healthy into their old age. But did you know? It turns out that not only Japan, there are also other countries whose people have certain habits that allow them to live healthy lives.
One of them is Greece, which has a different lifestyle from Japanese society. So, how did the Greek people live long enough to reach the age of 100 years? Let's check this out, beauties!
Get Enough Sunlight
Are there any of you who often avoid or even fear the sun, beauties? If so, maybe now is the time to change this habit. As quoted by Vogue, getting enough sunlight is one of the ways to live a long and healthy life for the Ikarian people in Greece.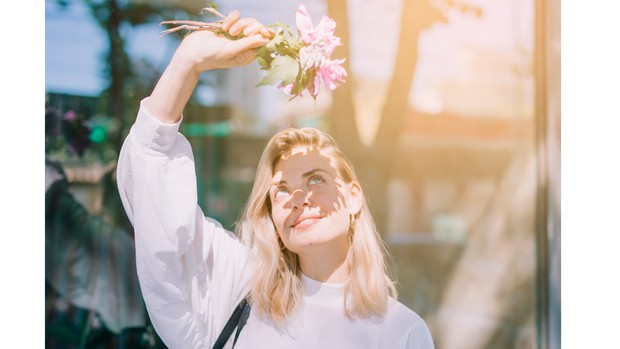 Illustration sinar matahari/freepik/freepik
Not without reason, vitamin D is able to provide effects that can help increase metabolism and fight inflammation for the body. Not only that, this one vitamin also involves longevity genes to increase human life, you know.
Mimicking the Mountain Lifestyle
The Greek way of life and longevity/Photo: pexels/Ekaterina Bolovtsova
Want to stay healthy into old age? Try to apply this habit too, beauties. People who live in a region called Ikaria, Greece are used to going up and down hills until old age. This is what helps their muscle mass and body agility to form properly.
Summarized via Well and Good, cardiothoracic surgeon Steven Gundry, MD suggests doing more hiking, walking up and down hills and stairs, and doing squats and push ups. Some of these habits can stress and strengthen more muscles.
Actively Engage in Social Situations
The Greek way of life and longevity/Photo: pexels/Mikhail Nilov
Besides getting enough sunlight, getting involved in social situations is also necessary, beauties. This is related to the feeling of happiness and not loneliness that a person gets when he meets the person closest to him.
Still quoted from the same page, try to attend events that involve meeting other people. Like colleagues, friends, or even family. Instead of trying to isolate yourself from the world, try to maintain a strong relationship with them.
Nap Routine
The Greek way of life and longevity/ Photo: pexels/Ketut Subiyanto
Last but not least, there are simple habits that are also commonly applied by the people of Ikaria, Greece to keep their bodies healthy and long live. Yup, take a nap. Still being disclosed through previous sources, a neurologist named David Perlmutter, MD revealed that napping can help improve memory and mood, and reduce stress.
This also makes it one of the practices that increase longevity. It doesn't have to be done every day, for those of you who might be busy, you can apply this routine during holidays, beauties. Good luck!
***
Do you want to be one of the readers who can take part in various exciting events at Beautynesia? Come on, join the Beautynesia B-Nation reader community. How to REGISTER HERE!
(dmh/dmh)