The Social Security Administration Agency (BPJS) has become a mandatory health insurance for the people of Indonesia. As is well known, BPJS has 2 types, namely Health BPJS and Employment BPJS. Both provide facilities that will make it easier for you to get health and safety guarantees while working.
Now services can be more easily accessed through the MobileJKN application for BPJS Health and JMO for BPJS Employment. But so that you can take full advantage of insurance services, you need to know what guarantees are offered.
Let's get to know more about the guarantees available at each BPJS.
BPJS Kesehatan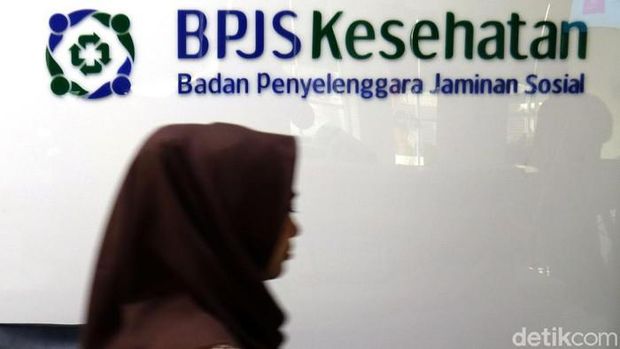 Illustration of BPJS Kesehatan./ Photo: Wisma Putra
Health insurance
Quoting the official website, BPJS Health participants can receive 6 available benefits, including:
First Level Health Services, namely individual health services that are non-specialist (primary) in nature including outpatient and inpatient services provided by First Level Health Facilities (FKTP), including health centers or equivalent, independent practice of doctors, independent practice of dentists, primary clinics or equivalent, pratama class D hospitals or equivalent, supporting health facilities such as pharmacies and First Level Outpatient laboratories, namely non-specialist individual health services carried out at FKTP for the purposes of observation, diagnosis, treatment, and/or other health services. First Level Inpatient Care, covering registration and administration, inpatient accommodation, examination, treatment and medical consultation, non-specialist medical procedures both operative and non-operative, midwifery services, mothers, babies and toddlers, drug services and medical consumables, as well as first-level laboratory diagnostic support examinations. Advanced Level Referral Health Services, namely individual health services that are specialist in nature including advanced level outpatient care, advanced level inpatient care, and inpatient care in special treatment rooms provided by main clinics or equivalent, public hospitals both government and private, hospitals specifically, supporting health facilities: pharmacies, optics, and laboratories. Advanced Outpatient Care, covering administration, examination, treatment, and basic medical consultations carried out in the emergency department (ER), specialist examination, treatment, and consultation, specialist medical procedures, drug services, medical devices and medical consumables, services advanced diagnostic support, medical rehabilitation, and blood services. Advanced Hospitalization, covers non-intensive hospitalization and intensive hospitalization (ICU, ICCU, NICU, PICU)
You can read more about it here.
Contribution Based on Participant Category
BPJS Health members need to pay contributions every month whose nominal amounts vary based on the provisions of each category of participants, namely Paid Workers, Regional Government PDs, Non-Paid Workers & Non-Workers, and Contribution Assistance Recipients.
If you come from an underprivileged group, you can receive BPJS Health services that are fully borne by the government. Dues are paid no later than the 10th of each month.
BPJS of Employment
Foto: BPJAMSOSTEK
In BPJS Employment or BPJAMSOSTEK, participants are divided into 4 categories, namely Wage Recipient Workers (PU), Non-Wage Recipient Workers (BPU), Construction Services (Jakon), and Indonesian Migrant Workers (PMI). Each one of course has a different guarantee.
Wage Recipient Workers
PU participants will receive 5 benefits, namely Old Age Benefits (JHT), Work Accident Benefits (JKK), Death Benefits (JKM), Retirement Benefits (JP), and Job Loss Benefits (JKP).
Non-Wage Recipient Workers
For those of you who work as entrepreneurs, freelancers, or work part time alias without work ties, you can register as a BPU participant. The benefits that you can get are old age insurance (JHT), work accident insurance (JKK), and death insurance (JKM).
Construction service
Protection for the services of construction workers can be obtained in the form of death benefits (JKM) and work accident insurance (JKK).
Indonesian Migrant Workers
There are 4 benefits that can be obtained by PMI participants, namely Work Accident Benefits (JKK), Death Benefits (JKM), Old Age Benefits (JHT), and Special Benefits starting from losses for the actions of other parties to being placed not in accordance with the work agreement.
***
Do you want to be one of the readers who can take part in various exciting events at Beautynesia? Come on, join the Beautynesia reader community, B-Nation. How to REGISTER HERE!
(dmh/dmh)