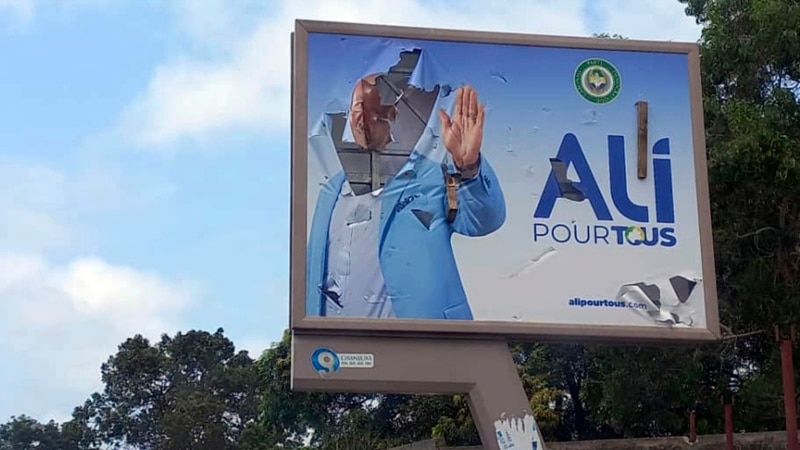 Army officers in the African nation of Gabon said Wednesday they had seized power and placed President Ali Bongo under house arrest.
Army officials announced the coup on national television moments after the state electoral commission declared Mr Bongo the winner of a third term in a general election held on Saturday.
They said the election results have been annulled, all the country's institutions have been dissolved and all borders have been closed until further notice.
"We have decided to protect peace by ending the current regime," one army official said.
The military junta appointed General Brice Oligui Nguema as interim leader. Previously, he headed the presidential guard. Juna leaders said they represent all of Gabon's military forces.
Meanwhile, Mr. Bongo appeared in a video calling on the "friends of Gabon" to "raise their voices" in support of him. The 64-year-old president, sitting in a chair, said he was at home and that his wife and son were elsewhere.
White House national security spokesman John Kirby said the United States is deeply concerned about developments in Gabon.
"We are following the situation very, very closely," stated Mr. Kirby.
The spokesman of the French Government, Olivier Veran, said that France condemns the coup d'état and emphasized the government's commitment to free and transparent elections.
But crowds took to the streets of the capital Libreville to celebrate the ouster of the president, and some of the participants expressed satisfaction that the Bongo family was no longer in charge of the country.
Mr. Bongo took over the country's government in 2009 after the death of his father, Mr. Omar Bongo, who had ruled the oil-rich state for 42 years.
Mr. Bongo's opponents say that he has not shared the wealth of the country with its 2.3 million inhabitants.
Shots were heard across the capital after military officers appeared on television. The United States Embassy advised Americans in Libreville to take shelter and limit movement.
Flights from Gabon have been canceled and the city's port has suspended operations.
Saturday's election was not monitored by international observers, adding to concerns about its transparency.
Mr Bongo's government has since restricted internet access and imposed a nationwide curfew at night, saying it was taking measures to prevent the spread of fake news.
After the coup, it appears that internet access was partially enabled.
The coup in Gabon follows the one in Niger last month. Mr Bongo survived a military coup attempt in January 2019 while recovering from a stroke.
In compiling the news, the reports of Reuters and AFP news agencies were used.