Suara.com – Maudy Ayunda and Korean actor Kim Bum are reported to be starring in an acting project together. They were lined up to become husband and wife in a collaborative film between the Garut government and South Korea, entitled Second Homeland.
This film is based on the true story of Yang Chil Seong, a Korean citizen who lived in Indonesia during World War II. After converting to Islam, Garut residents called him Komarudin.
Yang Chil Seong or Komarudin joined the fight against the Dutch colonialists. Not alone, he struggled with his wife who is a native of Garut.
Kim Bum, who is widely known for his roles in the dramas Boys Over Flowers and Tale of the Nine Tailed, will play Komarudin. Meanwhile, Maudy Ayunda plays his wife.
Also Read: Maudy Ayunda will shoot with Kim Bum in Garut, Netizens are excited to follow
Reporting from the jabarprov.go.id page, Garut Regent Rudy Gunawan confirmed the production of the Second Homeland film. The film was produced to promote investment potential in Garut Regency.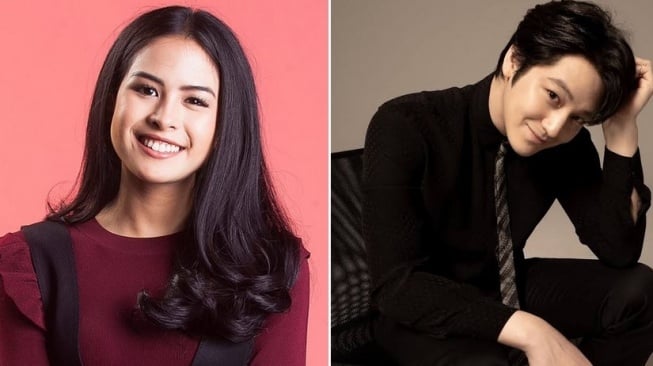 Maudy Ayunda and Kim Bum. (Twitter)
"Everything was borne by the international EO in the context of collaboration between Garut Regency and South Korea, as well as the launching of the Second Homeland film, Indonesia-South Korea for investment in Garut Regency," said Rudy Gunawan.
Production for the film Tanah Air Dua will reportedly begin in October 2023, with filming locations in South Korea and Garut. Even though Kim Bum's agency hasn't confirmed it yet, netizens are excited about his acting as Komarudin.
"If it's true, call him Aa Kim Bum," commented the account @ccilla_.
"I've watched the documentary, so I'm curious about what kind of film it will be," said account @bitterm94.
Also Read: Profile of Kim Bum, a Korean actor who will hold a fan meeting and film in Indonesia
"When Kim Bum became a Garut person, his charm was fantastic," said the account @pernahberjuang_.
"Still a bit speechless, brother Komarudin," wrote the account @nabillaf.
Meanwhile, Maudy Ayunda's management admitted that they had just found out about the actress starring in the film Second Homeland from TikTok.
Contributor: Chusnul Chotimah