Who would have thought that the world of accounting could become an interesting setting for a television drama? Yup, you heard right! Hidden behind the calculation of numbers and balance sheets, there are exciting stories that can keep you glued to the screen.
If you are looking for a drama treat that is different from the usual, let's take a look at the following accounting-themed drama recommendations! From intrigued business stories to fun moments revealing financial facts, these dramas have everything you need for unique and refreshing entertainment.
1. Numbers (2023)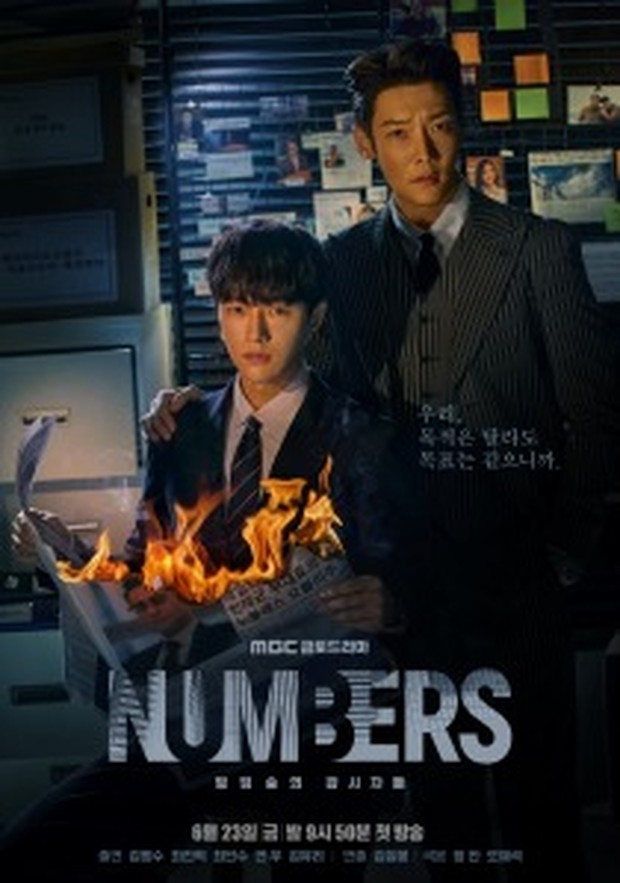 Poster drama Numbers/ Foto: instagram.com/mbcdrama_now
Drama Numbers tells the story of Jang Ho Woo (Kim Myung Soo), a man who works as an accountant at Taeil Accounting Firm, one of the four largest accounting firms in South Korea.
In the midst of that environment, Jang Ho Woo is the only member of the team who only has a high school educational background. However, don't get me wrong!
Even so, he is known to be very intelligent and has very reliable and thorough accounting skills. However, unfortunately, one-sided glances often come to him because of the lack of a university degree behind his name.
2. Tracer (2022)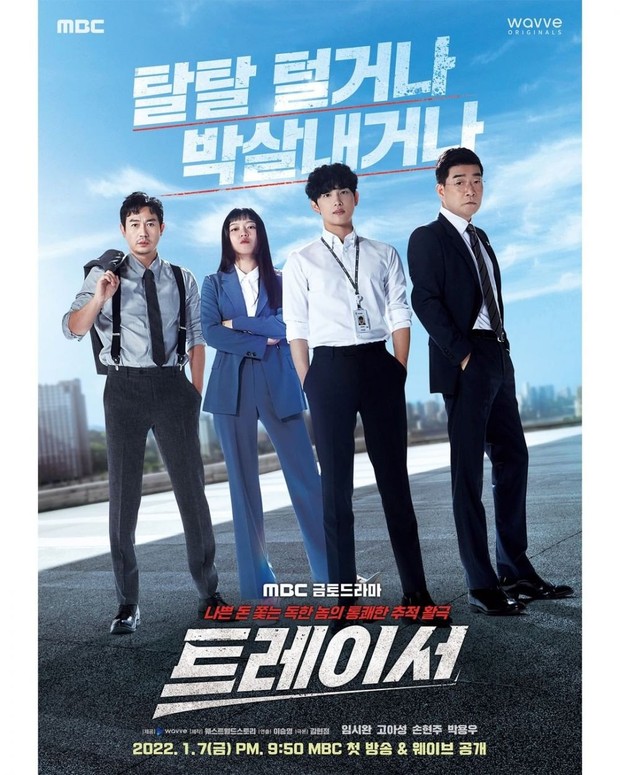 Tracer drama poster/ Photo: instagram.com/mbcdrama_now
Tracer is one of the newest dramas played by Im Si Wan. In this drama, we will witness the adventures of a group of tax officers who act to uncover cases of embezzlement.
The story focuses on Hwang Dong Joo (Im Si Wan), who serves as the head of the fifth division at the Seoul Regional Office Investigation Bureau. Diligently, he tries to follow a trail of money hidden from the tax authorities.
Prior to holding a managerial role, Hwang Dong Joo was known as an accomplished accountant who was in charge of the secret funds of large companies. Despite having extraordinary intelligence, Hwang Dong Joo's character also shows a trait that does not hesitate to act violently and to extremes in order to achieve his goals.
3. Money Game (2020)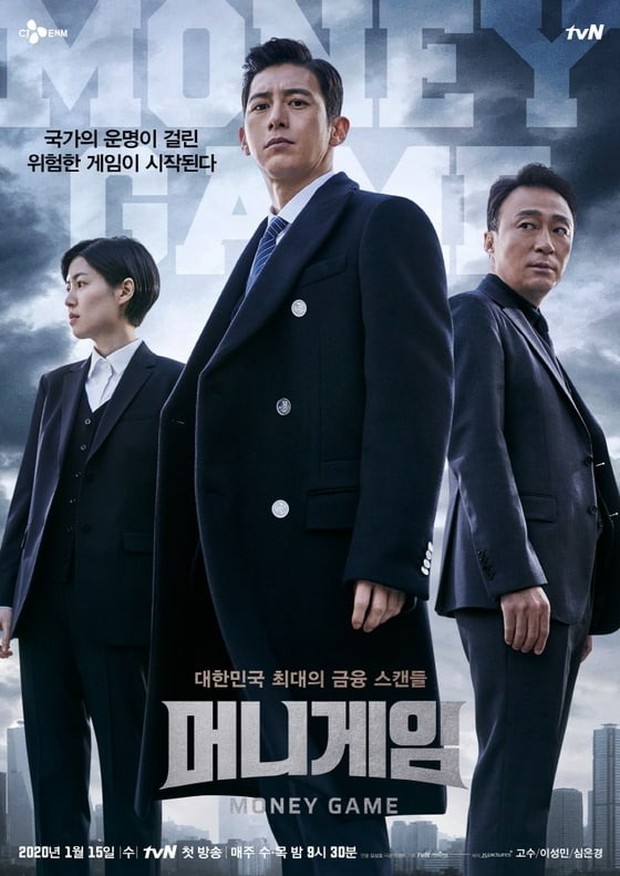 Poster drama Money Game/ Foto: soompi.com
In this drama, the story revolves around a group of individuals who band together to overcome the near bankruptcy of the bank they work for. Chae Yi Hun (Go Soo) plays an important role as a division head at the Economic Policy Bureau, and he strives to become the best service provider.
Not only that, he also has a father who has a lot of influence in Korea, so when a bank is on the verge of bankruptcy, the impact is huge.
One day, his life journey intersects with Heo Jae (Lee Sung Min) and Lee Hye Joon (Shim Eun Kyung). Together, they try hard to find the best solution to save the bank.
4. The Banker (2019)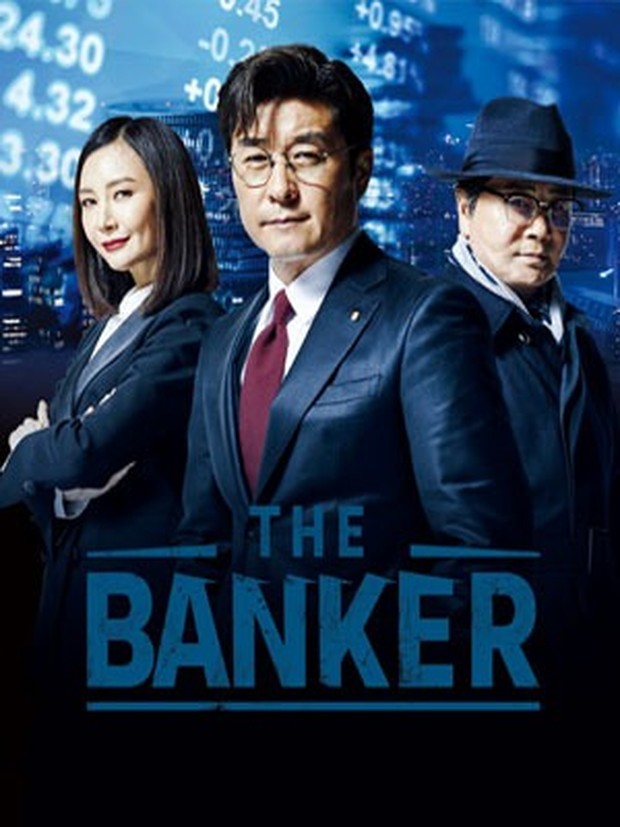 Poster drama The Banker/ Foto: mbc.co.kr
This drama highlights the story of Noh Dae Ho (Kim Sang Joong), a bank employee who has to learn to adapt to a new phase in his life.
Noh Dae Ho has always been known as an honest man and full of empathy for others, but he suddenly had to face a major change in his career that shook him up.
The bank where he works is facing the threat of bankruptcy which puts him in a difficult situation. Dae Ho even almost became unemployed because of these conditions.
Unexpectedly, not long after, he was given a new assignment as an auditor at a central bank in Seoul. With this begins his new adventure, and his role is to dig up the truth behind the rampant corruption at the bank where he now works.
5. Good Manager / Chief Kim (2017)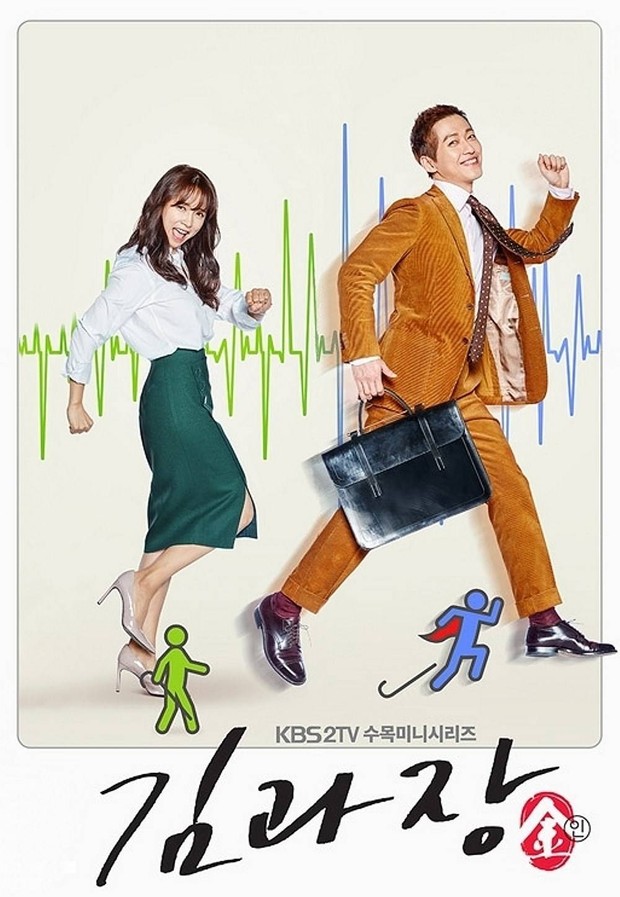 Poster drama Chief Kim/ Photo: HanCinema
Kim Sung Ryeong (Namgoong Min) is a talented accountant who initially works at a small company that handles gangster finances. He is usually called Chief Kim, known as a smart and shrewd individual who several times managed to avoid legal consequences after being suspected of being involved in acts of tax evasion.
One day, thanks to a rare opportunity, Chief Kim lands a job at one of the biggest companies in Korea, TQ Group, as Head of Operations Division.
It turned out that without his knowledge, he was only used as an "accomplice" who was used by higher-level company officials to carry out dirty politics in the workplace, which also involved large-scale corrupt practices.
So there you have it, five recommendations for accounting-themed dramas that are ready to invite you into a world full of numbers, intrigue, and emotions. Which ones have you watched?
—
Do you want to be one of the readers who can take part in various exciting events at Beautynesia? Come on, join the Beautynesia B-Nation reader community. How to REGISTER HERE!
(yes yes)