Acne scars can be very annoying, beauties. Especially if the wound is black, and causes uneven skin color. You must be confused to cover these black spots from acne scars.
Relax, Beauties, now there are many skincare products formulated for this one skin problem. You can use it in your daily skincare routine. What's the skincare?
Here, Beautynesia shares recommendations for four skincare products to get rid of black spots from acne scars. Listen together, come on.
Wardah Crystal Secret Exfoliating Toner with Natural AHA+PHA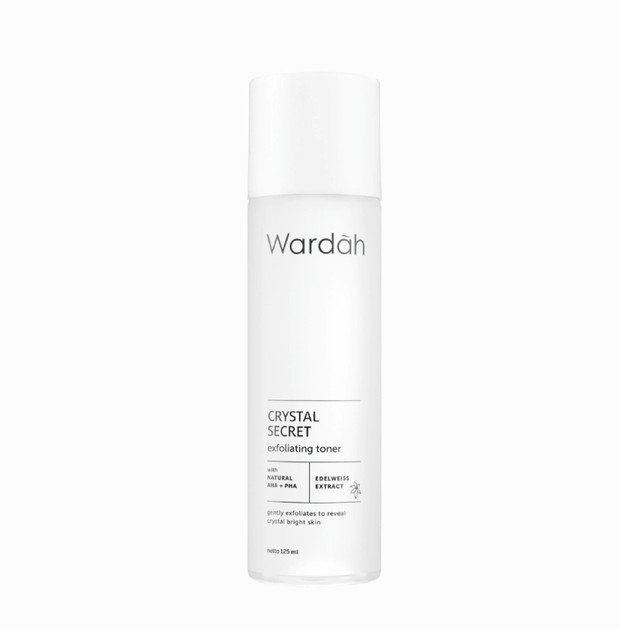 Wardah Crystal Secret Exfoliating Toner/Photo: wardahbeauty.com
Diligent exfoliation is an effective way to get rid of dark spots from acne scars. Make sure you have gentle exfoliating skincare. One of the ingredients recommended in this skincare product is AHA (Alpha Hydroxy Acid).
Wardah has a reliable toner product with natural ingredients AHA + PHA, which can gently exfoliate dead skin cells. So, you don't need to worry about irritation, OK?
This product is also equipped with Allantoin, which can soothe and smooth your skin. Enriched with natural lightening from Edelweiss extracts, so the skin is smoother and brighter.
Somethinc Dark Spot Reducer Ampoule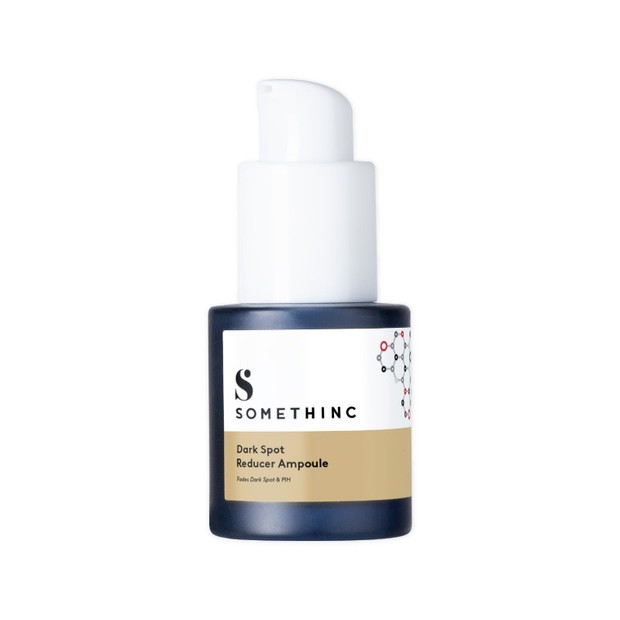 Somethinc Dark Spot Reducer Ampoule/Foto: somethinc.com
Black spots on acne scars can be caused by post-inflammatory hyperpigmentation, due to excessive production of melanin in your skin. This Something Dark Spot Reducer Ampoule, specially formulated to treat hyperpigmentation and uneven color.
Equipped with Tranexamoyl Dipeptide-23, an active substance that works to inhibit the tryrosinase enzyme, so that melanin production in skin cells can be reduced. This active substance does not cause irritation, so it is safe for your skin, beauties.
You can use it every day, in the morning and at night. Regular use can restore a smoother skin texture, and brighten your skin.
Serum and Essence, Mainstay Skincare to Eliminate Black Spots
Garnier Vitamin C serum/Photo: garnier.co.id
You know, beauties, vitamin C is a very good source of antioxidants for health, including the health of your skin. The reason is, vitamin C can encourage the production of natural collagen in the body.
Well, skincare like this is what is needed to get rid of black spots from acne scars. You can choose Garnier Bright Complete Vitamin C 30X Booster Serum for daily skincare. This product is enriched with pure vitamin C from Japanese Yuzu Lemon.
The texture is light and absorbs easily. Not only brightening, this serum also helps reduce acne and prevent it from reappearing.
Lacoco Dark Spot Essence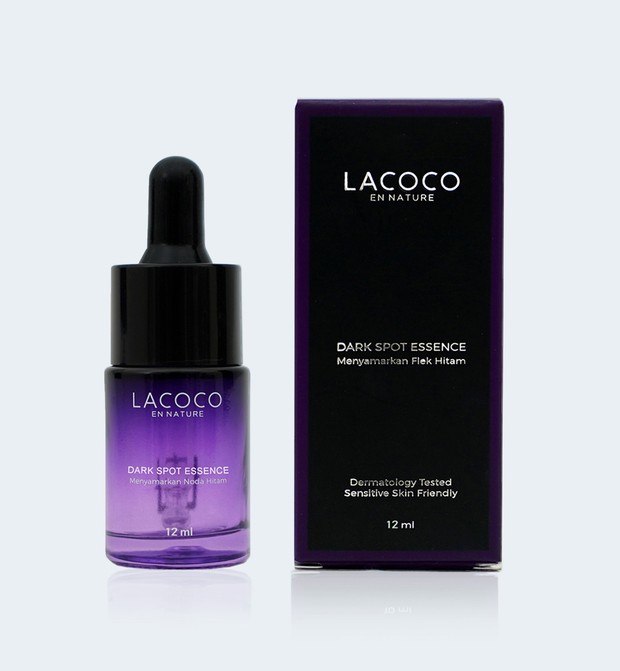 Lacoco Dark Spot Essence/Photo: lacoco.co.id
Lacoco also has a reliable essence to fight black spots, which you can use regularly every night. Lacoco Dark Spot Essence is equipped with natural ingredients from Mulberry and Licorice, as a source of antioxidants as well as natural lightening.
Also enriched with carrot extract, vitamins A and E, as well as active substances such as AHA. Not only overcoming hyperpigmentation and dark spots, this essence is also able to prevent aging, make skin healthier, elastic, smooth and moist.
Those are four recommendations for skincare products to get rid of black spots from acne scars. All of them come with their own mainstay ingredients. You can choose according to your skin needs, right, Beauties.
—
Do you want to be one of the readers who can take part in various exciting events at Beautynesia? Come on, join the Beautynesia B-Nation reader community. How to REGISTER HERE!
(yes yes)