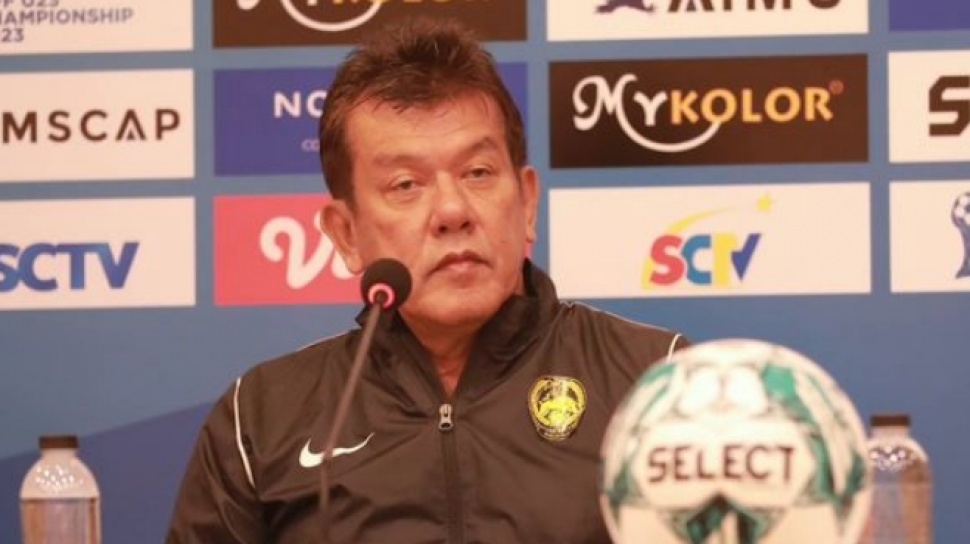 Suara.com – The U-23 Indonesian National Team is certain to meet its arch-rival, Vietnam in the final of the 2023 AFF U-23 Cup. The Malaysian coach, Elavarasan, expressed his disappointment.
The Garuda Muda squad confirmed to the final after defeating Thailand at the Rayong Provincial Stadium, Thursday (24/8/2023). Shin Tae-yong's team won convincingly with a score of 3-1.
The goals for the U-23 Indonesian National Team were scored by Kelly Sroyer, Muhammad Ferarri and an own goal by a Thai player, Natcha Promsomboon. Meanwhile, Thailand scored a goal through Chudit Wanpraphao's action.
The creation of the U-23 vs Vietnam national team final made the Malaysian coach, Elavarasan very disappointed.
Also Read: Against the U-23 Indonesian National Team in the 2023 AFF U-23 Cup Final, This Said the Vietnam Striker
The reason is, he failed to achieve the desired target in the 2023 U-23 AFF Cup, namely the championship. The Malaysia coach admitted that he had misplaced his tactics when he met Vietnam in the semifinals.
"In the first half, my players didn't play as planned. Many mistakes were made in defense, creating the conditions for Vietnam to score 3 goals in a row," Elavarasan was quoted as saying by Soha.
"We made some changes because I expected the fresh players to perform better in the next 45 minutes. I put some players on in the second half, but it was too late," he added.
Now, Malaysia still has a chance to win third place. To achieve this, the Young Malaya Tigers must be able to defeat Thailand later.
Also Read: 5 Indonesian National Team Players Who Appear Impressive When Defeating Thailand in the 2023 AFF U-23 Cup