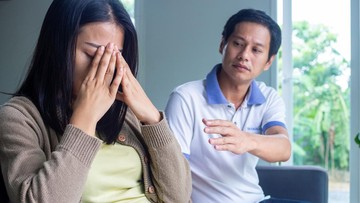 Newsdelivers.com –
#HaiBunda I have two brothers and two sisters. We are used to living in a below average economy. Especially since my father passed away, my mother worked hard for the education of our children.
What is a relief, I always get scholarships up to a bachelor's degree. But because of the family's increasingly difficult economy, I was forced to work everywhere while completing my education.
Until I finished college, good fortune was not on my side. I was seconded in one of the institutions belonging to the campus. For my friends, it is luck. They don't know, I have to work hard from morning until 10 at night.
ADVERTISEMENT
SCROLL TO RESUME CONTENT
All that hard work was rewarded with a wage of no more than one-sixth of the UMK at that time. It's pretty adorable when you remember those times.
Long story short, I married a young man from a family whose financial condition was not much different from mine. Since we got married, we live in the husband's parents' house. A year of marriage, I miscarried at 3 months of gestation.
A year after that, I got pregnant again. With various considerations, we chose to give birth in my hometown. We live with my mother and my two younger siblings.
One of my younger siblings is married to a wealthy young man and lives with my mother too. At the beginning of our stay there, everything was still fine. Until finally, it was seen that the attitude of my family was getting suffocating.
Mother treated me differently from my younger siblings. Of course, because I've been living for almost two years but can't help the family's economy. Unlike my sister who always supports the needs of the family.
Of course, our income was no more than a tenth of my sister's income. Not because we are lazy! We have worked hard, but still good luck has not been on our side. 🙁
-Mother D, domicile is kept secret-
Want to share stories too, Bun? Come on, tell Bubun, send it via email (email protected). The best stories will receive attractive prizes from HaiBunda.
(muf/muf)