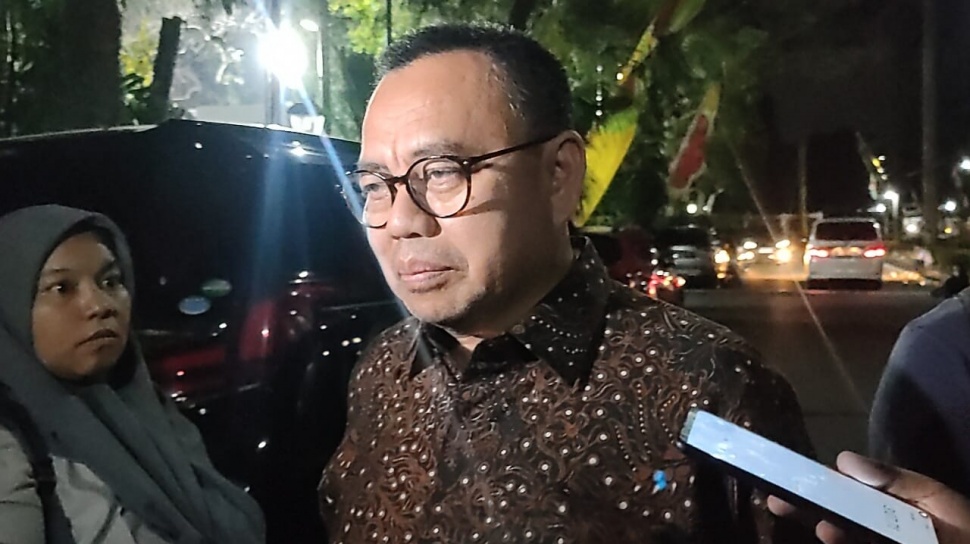 Suara.com – Discussions about the figure of the vice presidential candidate (cawapres) who will accompany the presidential candidate from the Coalition for Change for Unity (KPP) Anes Baswedan will no longer be brought up by political parties that are members of the coalition.
Because the three parties have agreed on one name that will be Anies Baswedan's running mate in the upcoming 2024 presidential election.
"We have been saying for a long time that Pak Anies is in charge of the vice presidential candidate, and Pak Anies said it was in his pocket, so we are no longer talking about it," said KPP Team 8 spokesperson Sudirman Said after attending a meeting between Anies and SBY at Puri Cikeas. , Bogor, West Java, Friday (26/8/2023) evening.
He even emphasized that the three parties that are members of the KPP, namely NasDem, PKS and Democrats, have both agreed on one name to accompany Anies in the 2024 presidential election.
Also Read: Emphasizes that the Coalition is Currently Solid, Anies Regarding the PPP Maneuver: We Have Surpassed All of That
"Yes (agreed). This means that it is no longer considered a matter that needs to be discussed," he said.
As for the announcement of the name of the cawapres called Sudirman, it is only a matter of waiting for a good day to be announced. Next, Anies and the team just need to focus on discussing the winning strategy.
"So it's just a matter of waiting for a good time to announce it. Mr. Anies said earlier that he has reached the stages of how to win. Of course we are still in the process of preparing all kinds of preparations to wait for registration. But Mr. SBY's message earlier was that Early preparation is very important to do," he said.
Anies statement
Previously, Anies revealed that in his meeting with the Chairman of the Upper House of the Democratic Party, Susilo Bambang Yudhoyono (SBY), he no longer discussed internal coalition matters and also did not discuss the cawapres figure.
Also Read: After Visiting SBY in Cikeas, Anies Will Continue Sowan to Chairman of the PKS Shura Council Salim Segaf
"As for what was discussed earlier, we have discussed the strategic aspects, the steps we need to anticipate, what we need to work on in the months ahead up to February," said Anies.
So, according to Anies, the coalition will discuss further strategic steps.
"So the conversation is no longer discussing internal matters of the coalition parties but has been talking about how we move forward," he continued.
Meanwhile, Anies said that during his meeting at Puri Cikeas, he no longer discussed the figure of a cawapres.
"Not anymore. We didn't talk about names, we didn't talk about all of that. We've talked more ahead, namely about the next steps," he said.
The former Minister of Education and Culture is also grateful, now that the KPP is friendly and solid. In fact, he stressed, his coalition is ready to make efforts to face the 2024 elections.
"So we feel grateful that the coalition for change for unity is united, solid, and God willing, it is a sign that the message to the public is that we are striving for an Indonesia that is more advanced, that is more just, is being held, is being seriously pursued by this coalition of three parties," he said.