As we know, facial masks can change and solve various skin problems, such as acne, dry, oily, sensitive skin and many more.
Face masks work by creating a barrier between the skin, and allow active ingredients to penetrate more effectively than regular moisturizers or serums.
Launching Kim Gallo Esthetics, the science behind face masks is actually quite simple. When the mask is applied to the skin, the material will be absorbed to the outermost layer (epidermis), even to the deeper layers, depending on the type of mask.
This absorption process allows the active ingredients of the mask to target specific skin concerns and provide immediate benefits to the skin and last longer.
For this reason, before choosing a mask, first know the five types of masks that suit the various skin problems you are experiencing.
Masker Clay and Mud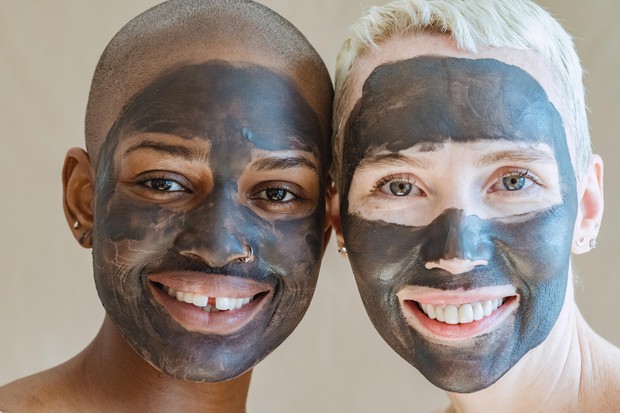 Clay and mud mask / Photo: pexels.com/Angela Roma
Clay and mud masks are excellent for removing dirt and excess oil from the skin. These masks usually contain ingredients such as kaolin or bentonite clay, which have natural detoxifying properties.
This type of mask can help open clogged pores, reduce inflammation, and improve your skin's overall texture.
For those of you who have oily or acne-prone skin problems, clay masks and mud masks can help absorb excess oil and detoxify pores.
Sheet Mask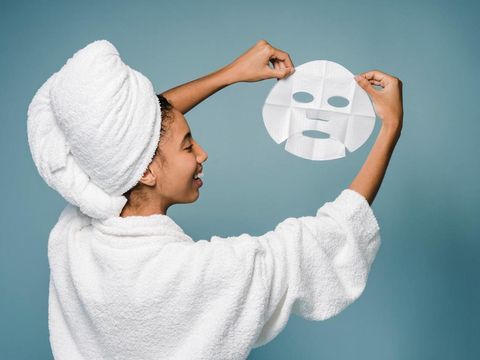 Sheet Mask / Photo: pexels.com/Sora Shimazaki
Sheet mask is a mask with a serum that is rich in nutrients and is designed to follow the contours of our face. This type of mask provides hydration and provides concentrated active ingredients to treat various skin problems.
This mask is suitable for you with dry and aging skin problems, which can moisturize and make your skin glow. Look for masks formulated with ingredients like hyaluronic acid or glycerin to replace lost moisture.
Masker Peel-Off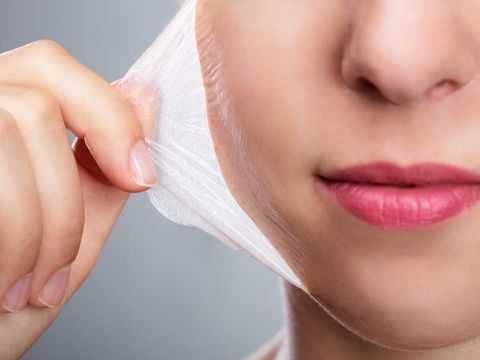 Peel-off mask / Photo: kimgalloesthetics.com
Peel-off masks form a thin film on the surface of the skin which, when removed, takes away dead skin cells and impurities. This mask can help open clogged pores and make the skin tone smoother and more even.
For those of you who have a dull or uneven skin tone, you can use a brightening mask or a peel-off exfoliating mask with vitamin C, or other skin lightening ingredients that can help improve overall skin tone and clarity.
Gel Mask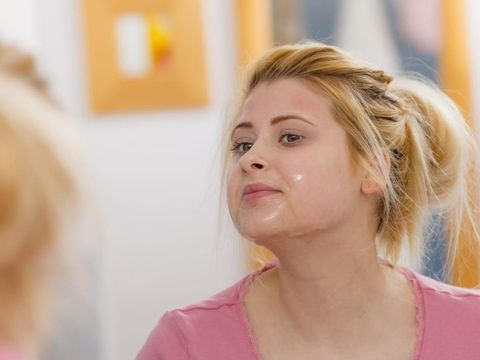 Gel mask / Photo: kimgalloesthetics.com
Gel masks have a calming and soothing effect on the skin and are often formulated with calming ingredients such as aloe vera, cucumber and chamomile.
This mask is suitable for those of you who have sensitive or inflamed skin, because it can help reduce redness and irritation while providing deep hydration. Avoid harsh clay or peel-off masks, as they can irritate sensitive skin.
Masker Overnight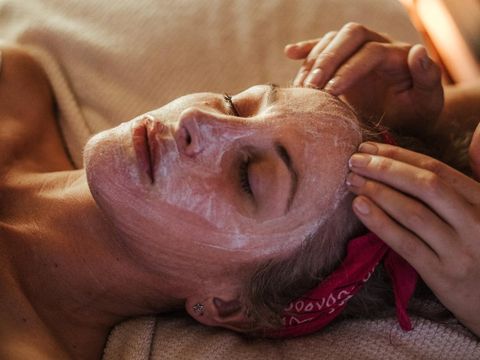 Overnight mask / Photo: pexels.com/Anette Lusina
Overnight masks are also known as sleeping masks that are used before going to bed, and left on all night. This mask provides deep, long-lasting hydration, while containing ingredients that promote skin repair and rejuvenation.
Overnight masks are perfect for those of you who want to wake up with fresh and glowing skin. You with aging or mature skin problems can also use overnight masks that contain ingredients such as retinol, peptides, or antioxidants.
Those are five types of masks that suit skin problems. When choosing a face mask, don't forget to consider the type and skin problems you are experiencing, beauties!
—
Do you want to be one of the readers who can take part in various exciting events at Beautynesia? Come on, join the Beautynesia B-Nation reader community. How to REGISTER HERE!
(yes yes)