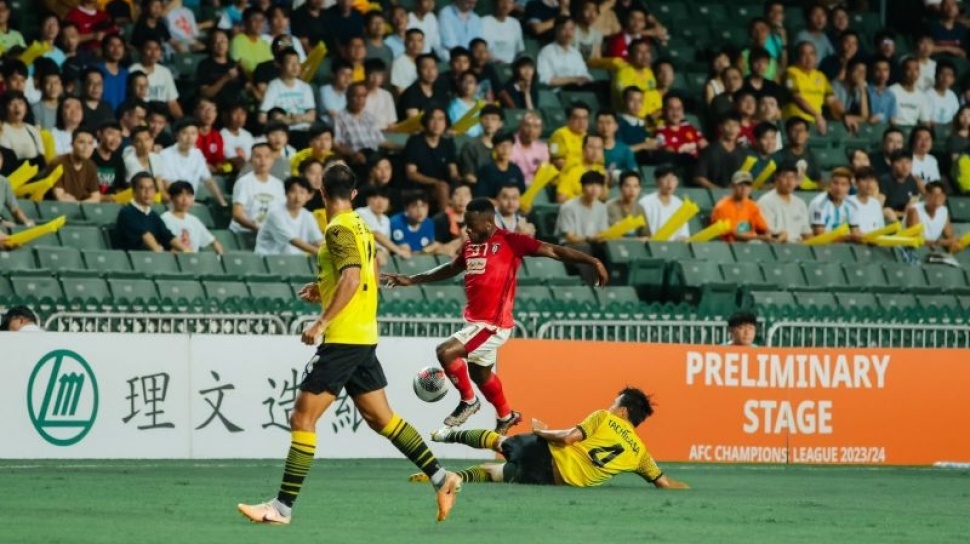 Suara.com – The crushing defeat that Bali Unites experienced when they were beaten by a club from Hong Kong, Lee Man, in the preliminary round of the 2023/2024 Asian Champions League led to ridicule from the public. One of them is the nickname as 'Asian Clown'.
The nickname 'Asian Clown' is indeed attached to Bali United, whose work is not so flashy at the Asian level. They are judged to only be able to compete at the local competition level, but can't say much when they appear at the continental event.
This oblique status was indeed further emphasized when Stefano Cugurra's squad was beaten by Lee Man with a score of 1-5 in the duel that took place at the Hong Kong Stadium, on Wednesday (16/8/2023)
Since the first half, Lee Man has recorded his advantage over Bali United. They took a 3-1 lead through goals from Mitchell Paulissen (8′), Gil Martins (13′) and Everton Camargo (45+2′).
Also Read: Ahead of Dewa United vs Persija Newsdelivers.com, Egy Maulana Vikri Can't Wait to Duel with Maciej Gajos
Meanwhile, the only goal that could be scored by Serdadu Tridatu was born from Tsui Wang Kit's suicide (11′). Meanwhile, in the second half, two goals from Lee Man were contributed by Mitchell Paulissen (56′) and Jose Angel Alonso (86′).
This defeat adds to the long list of negative results for the team from the Island of the Gods at the Asian level. If you look at the statistics, they really haven't achieved anything to be proud of in a long time.
1. Always Failed in the Asian Champions League Play-offs
The traces of Bali United's failure to advance in the Asian Champions League have been recorded since 2018. At that time, they represented Indonesia with the status of runners-up in the 2017 League 1. However, Serdadu Tridatu had to face the play-off phase.
Initially, they had won 3-1 over representatives from Singapore, Tampines Rovers. However, when meeting Thai representatives, Chiangrai United, Serdadu Tridatu was defeated by a score of 1-2.
Also Read: Herbal Persebaya Surabaya, PSS Sleman Trainer Prepares a Different Game
They again have the opportunity to play in the 2020 Asian Champions League play-offs because they are the 2019 League 1 champions. Unfortunately, after winning 5-2 over Singaporean club Tampines Rovers, Bali United was slaughtered by Australian representatives, Melbourne Victory with a score of 0-5.