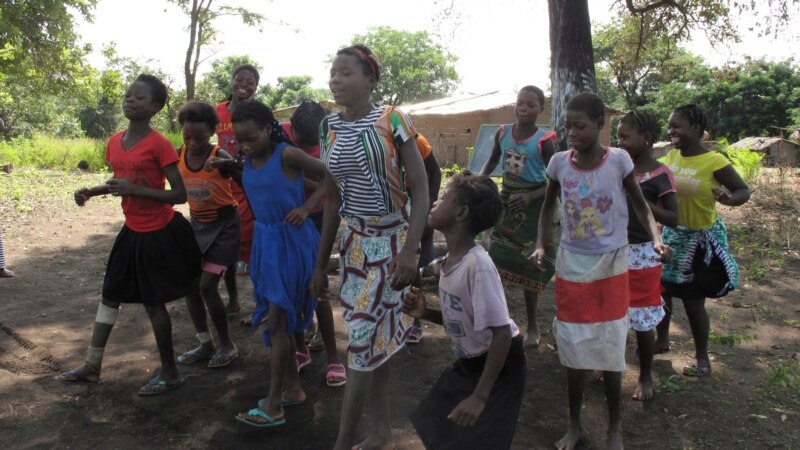 Mozambique (VOA) —
In the city of Manica in central Mozambique, an 11-year-old child is four months pregnant. The girl, who declined to be named for security reasons, told VOA that she had survived being raped and forced into a marriage.
"I was at my mother's house. He arrived, kicked down the door and brought me here to Mozambique from Zimbabwe. He raped me. He took my virginity and made me pregnant."
In Mozambique, the minimum age for marriage is 18. But a new study released last July by the National Institute of Statistics shows that 4 in 10 women are married before that age. This premature marriage often results in pregnancy. Three percent of women who marry early become mothers at the age of 14.
In 2021, at the age of 16, Poni Francis decided to leave his marriage. Her husband refused to accept the separation and hired several men to kill her.
"When I was leaving the house to go to school with two other girls, we saw two men in the street, an older man. One took off his shirt, hiding his knife. The younger one then showed me the knife. They said the other two girls could go but I had to stay. I stayed there but started thinking and running. I dropped the book and pen I was holding. They caught me and stabbed me. They stabbed me in one eye, and now I can only see with one eye," said Francis.
Poni Francis' injuries were so severe that he had to re-learn how to walk, talk and trust others.
The attackers were convicted in June, a victory not only for Poni Francis but also for the fight against early marriage, explained Anchia Mulima, coordinator of the organization Lemusica, which supports girls and youth like Poni Francis during their recovery and provides legal services.
"That decision was one of the positive things that 2023 gave us. Congratulations to Lemusica because we were able to fight until the court found us right and agreed that this girl has the right to win the case," said Mulima.
Poverty, cultural norms and inefficient application of marriage laws exacerbate the problem of early marriages in Mozambique, says Mulima.
Sometimes the parents of girls rescued by Lamusica from early marriages force them back into bonds with older men as debt repayments or in exchange for a dowry, added Mulima.
"We are monitoring the situation of the parents because they are the ones selling their daughters," he said.
National statistics show that despite decades of fighting against early marriage and early pregnancy, Mozambique still has a long way to go to address both problems. (lt/ka)