There are unique and unusual views at the zoo in Tennessee, United States (US). Unlike most, a giraffe without any markings was born on July 31, 2023 at Bright Zoo, a privately owned facility in Limestone.
The six-foot-tall giraffe doesn't have the features or spots of a giraffe in general. The giraffe without this pattern is said to be a rare animal.
Bright Zoo founder Tony Bright says the last recorded birth of a giraffe without markings was in 1972 in Tokyo. They also revealed that the giraffe's lifespan is roughly 25-30 years.
"Giraffe experts believe he is the only solid colored giraffe living anywhere on the planet," he said.
Inviting People to Give Giraffe Names Without Patterns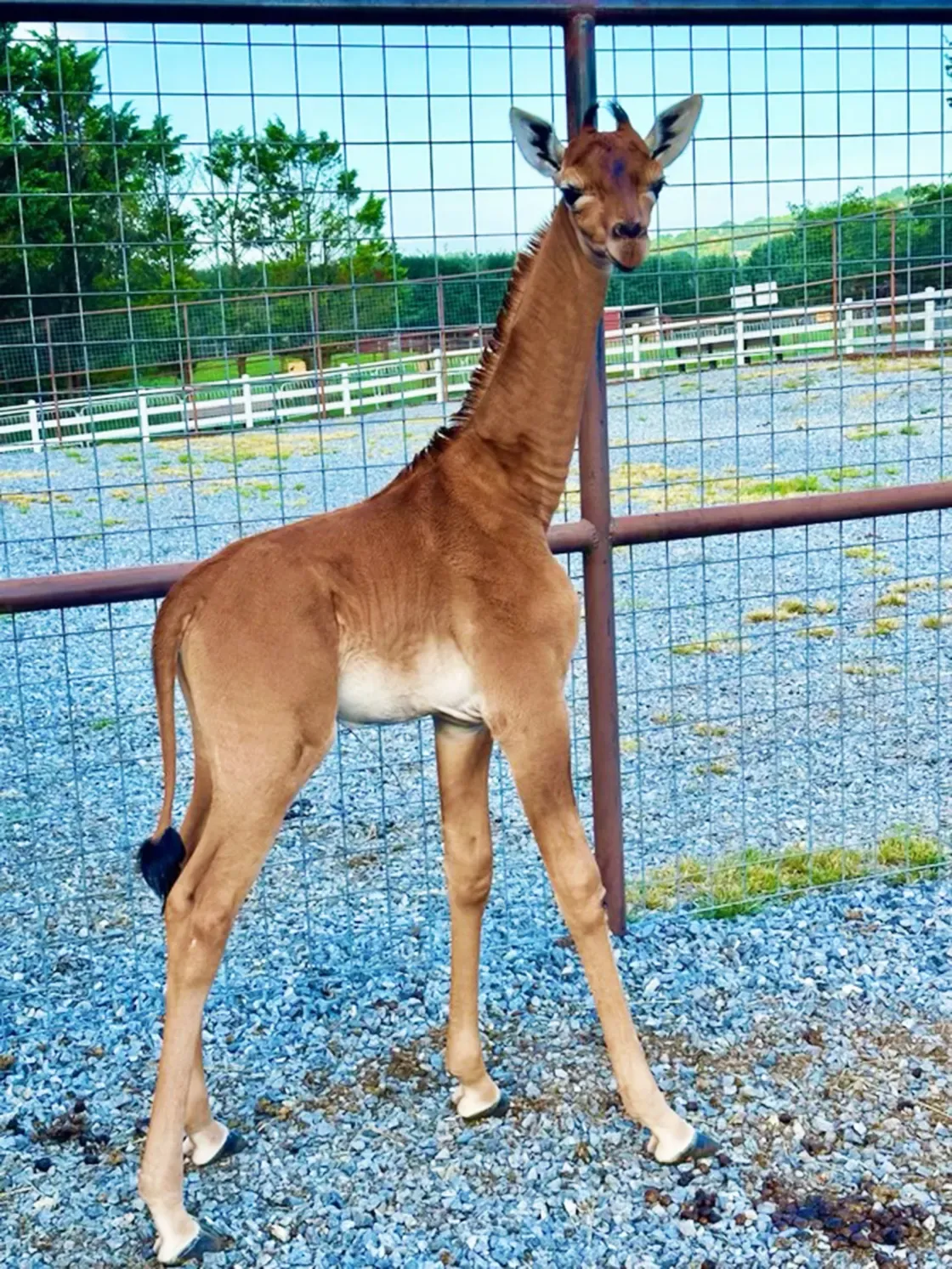 Giraffe without pattern/ Photo: The Bright's Zoo
The featureless baby giraffe has been introduced to the public. Now, Bright Zoo is looking for a name for the calf and is inviting the public to join in on the name.
For the naming contest, the zoo has narrowed down the potential names to four names all of Swahili origin. The names given are Kipekee, which means "unique", Firyali, "unusual or extraordinary", Shakiri, "most beautiful", and Jamella, "one of the most beautiful."
"Brights Zoo will officially begin naming tomorrow morning," the Tennessee Zoo announced Monday (21/8) via their Facebook page.
The contest will last for two weeks, and then the park will count the votes, according to zoo officials.
***
Do you want to be one of the readers who can take part in various exciting events at Beautynesia? Let's join the Beautynesia reader community, B-Nation. How to REGISTER HERE!
(sound/sound)