Beauties, a remote island in Greece offers a gift to anyone who is willing to move and become a permanent resident there. Within the offering, the program offers substantial incentives, including money and land.
According to the Greek City Times, the island is called Antikythera. This island, which is on the shores of the Aegean Sea and located between Crete and mainland Greece, is a beautiful place inhabited by only 68 individuals.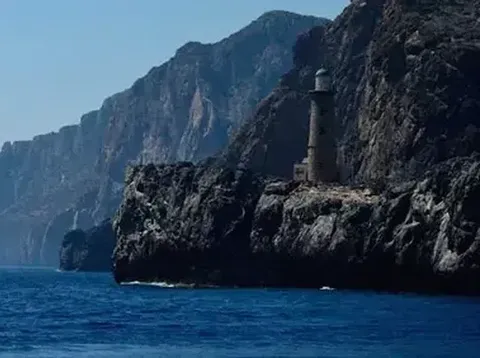 Antikythera Island in Greece/ Photo: Doc. kythira. info
The local government is setting up a program, in partnership with the Greek Orthodox Church, in an effort to cope with the dwindling population. Families with young members who choose to live in Antikythera will receive a monthly allowance of 500 euros or around IDR 8.36 million (assuming an exchange rate of IDR 16,742/euro) for three years.
If accumulated, the total allowance received for three years is 18 thousand euros or around IDR 301.36 million. Fantastic amount, right?
History of Antikythera 'Pirate' Island
In ancient times, Antikythera was a thriving island with 300 inhabitants in the early 1900s. However, this island with an area of ​​approximately 20 square kilometers is gradually getting deserted because many residents migrate to other islands or mainland Greece in search of job opportunities.
In addition, this island used to be a 'nest of pirates'. Not only that, Antikythera is also the site of two crucial archaeological discoveries in the 20th century, namely The Antikythera Mechanism which was built around 150 and 100 BC to calculate and display information about astrological phenomena and a bronze statue from 340 to 330 BC of a young man known as " Antikythera Youth".
Read more here.
—
Do you want to be one of the readers who can take part in various exciting events at Beautynesia? Come on, join the Beautynesia B-Nation reader community. How to REGISTER HERE!
(yes yes)