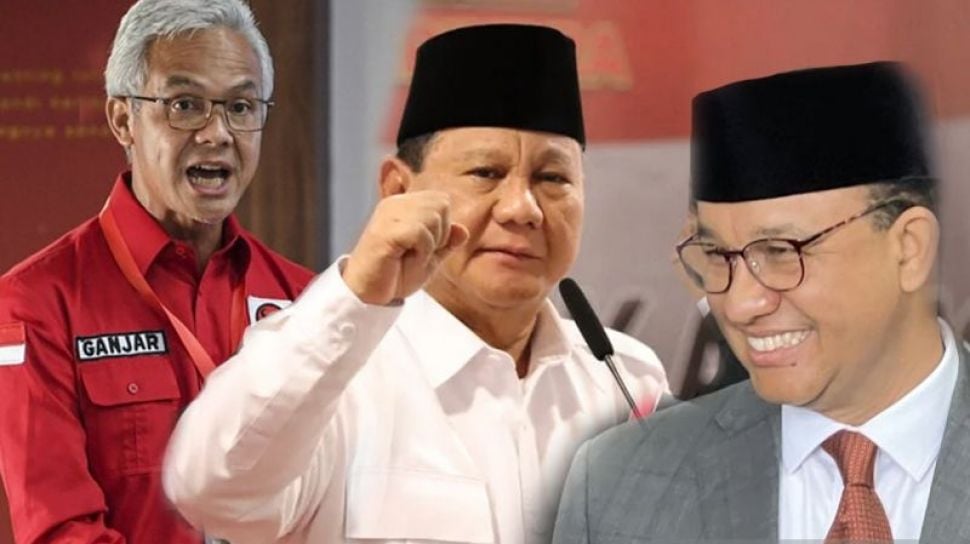 Suara.com – The General Elections Commission (KPU) responded to the invitation to debate for presidential candidates by the University of Indonesia Student Executive Board (BEM UI).
KPU member Idham Holik said that currently there is no definitive presidential candidate because the election has not yet entered the registration period for presidential candidates. In addition, Idham also said that currently he had not entered the new campaign period which would start on November 28 2023 for 75 days.
Even so, the KPU did not take issue with BEM UI's invitation to hold a contest of ideas between presidential candidates who already have the support of a coalition of political parties, namely Ganjar Pranowo, Prabowo Subianto, and Anies Baswedan.
"Campuses have academic freedoms that must be respected. The debate on political thought represents academic freedom for the academic community," Idham told reporters, Wednesday (23/8/2023).
Also Read: BEM UI Ensures Prabowo, Anies and Ganjar's Pitching of Ideas Will Be Held September 14, 2023!
According to him, the debate on political ideas held by the campus will have a positive impact on the development of enlightening public discourse.
"Public space must be filled with such public discourse so that democracy is healthy, especially going forward during the campaign period, a programmatic campaign is urgently needed to improve the quality of Indonesia's electoral democracy in the 2024 Simultaneous Elections," said Idham.
It is known that BEM UI will soon send an official invitation to brainstorm ideas to the presidential candidates Ganjar Pranowo, Prabowo Subianto and Anies Baswedan.
"Starting tomorrow, we will send official invitations to each existing presidential candidate, both Ganjar, Anies, and Prabowo," said BEM UI chairman Melki Sedek Huang in his statement, Wednesday (23/8/2023).
Melki said BEM UI had determined a time for the three figures to submit their political ideas, namely September 14, 2023.
Also Read: KPU Announces 4 Former Convicts to Enter the Candidate List for the South Sumatra DPRD
"We invite all young people, students, and various other elements of society to come and see the big ideas of each of our future leaders," said Melki.
Challenge the Presidential Candidates
Previously, BEM UI challenged the presidential candidates for 2024 to hold a campaign on the UI campus. This was conveyed by the Chairperson of BEM UI, Melki Sedek Huang, in response to the Constitutional Court (MK) decision which allows campaigns to be held in educational facilities provided that they do not bring attributes.
"Please come to UI if you dare! If you really have the guts, BEM UI invites all presidential candidates/potential presidential candidates to come to UI because we are ready to skin all of your thoughts," said Melki in his statement, Monday (21/8/2023 ).
"If you look at the Constitutional Court's decision which is being discussed, there is not a single phrase in it that mentions allowing campaigns on campuses, instead it states that educational institutions are allowed to invite candidates without bringing attributes and props," he added.
Melki assessed that the recent socialization carried out by the vice president seemed boring. The reason is, he considered that many utterances lacked substance or lip service delivered by the vice president.
For this reason, he considered that the Constitutional Court's decision could be used by campus academics to test the ideas of the presidential candidates and restore the image of the campus as a critical institution.
"It is time for every campus to return to its glory as a place to seek the truth for the greatest benefit of the nation. Each prospective leader must be seriously tested for capacity and substance on campus, rather than just selling bad imagery and campaigns," said Melki.