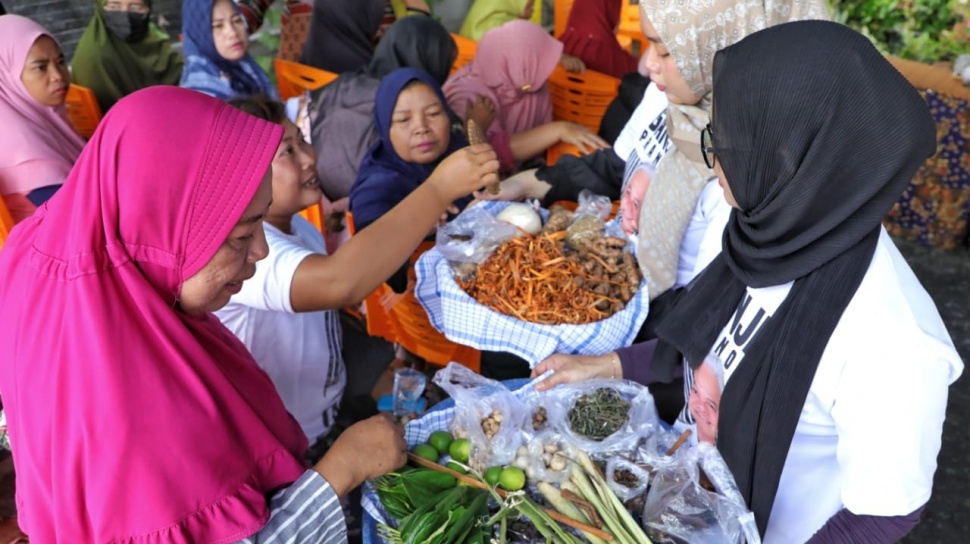 Suara.com – Indonesia is a tropical country that has various types of biodiversity. The high level of biodiversity makes Indonesia has various types of medicinal plants.
Efforts to optimize medicinal plants continue to be made, along with human awareness that chooses to reduce consumption of chemicals and reduce the use of expensive synthetic drugs.
High market demand and an increase in the population of Indonesia provide opportunities for Mak Ganjar Riau to practice traditional herbal medicine which has a health impact on the body that has economic value.
"There are many benefits, yes, for body consumption, body health, moreover this is intended for mothers, basically we study all types," said Regional Coordinator Mak Ganjar Pekanbaru, Anita, written Thursday (24/8/2023).
Also Read: New Mode of Drug Distribution, Involving Doctor Assistants to Pharmacy Employees
In addition to personal consumption in supporting body health, continued Anita, Mak Ganjar Riau opens opportunities for mothers who are interested in opening business opportunities for the herbal medicine sector.
This was done to encourage prosperity at the family economic level, which Anita considered her condition to be quite worrying.
"We are trying apart from personal consumption, this can be used as a potential for mothers to be used to selling online, become independent and help the family economy," said Anita.
In line with Anita, the mentor in the Traditional Herbal Medicine Making Training, Megawati said that there are various types of herbal medicine that can be processed and used to support the health and fitness of the body.
However, in this training, Mak Ganjar focused on herbal ingredients which have benefits in making poisons in the body, especially on cleaning the uterus, which has been experienced so far as the main problem that often haunts women.
Also Read: Millions of Rupiah Tariffs, Pharmacy Employees and Health Workers Sell Illegal Group G Prescription Drugs to Dealers
"This time we are specializing in herbal medicine training for mothers whose kind of efficacy is in maintaining uterine health, because women are susceptible to disease in the uterus, so we are making efficacy to detox the uterus and maintain fitness," said Megawati.