Beauties, are you ready to be accompanied by the latest Korean dramas that are currently on-going? Towards the end of August 2023, many of the latest Korean dramas with various genres are immediately popular.
Not only because of the story plot and visuals of the cast, but the acquisition of high ratings has also attracted viewers' interest. Are you curious about any drama? Check out the following reviews, come on!
1. The First Responders 2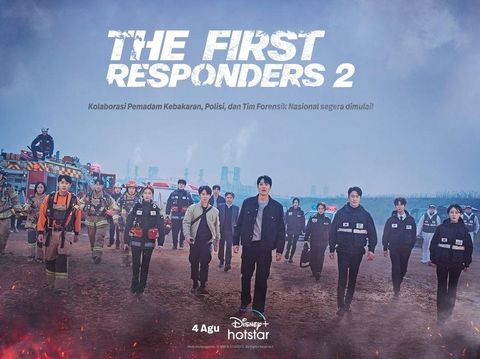 The First Responders Season 2/ Foto: Instagram.com/disneyplushotstarid
Immediately scoring a rating of more than 7% in the first episode, The First Responders is back with its second season, Beauties. This drama itself tells of members of the police, firefighters, and paramedics who unite to help their city and solve criminal cases.
Told in The First Responders season 2, after they managed to catch their main enemy Ma, now they will reveal the true mastermind of the crime known as Dex. You can watch this drama on Disney+ Hotstar.
2. The Uncanny Counter 2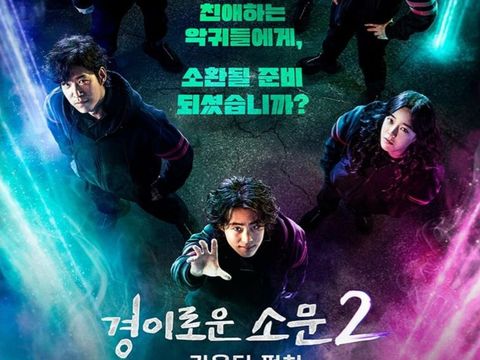 The Uncanny Counter 2./ Foto: instagram.com/tvn_drama
Continuing the excitement of its first season, The Uncanny Counter itself is a Korean drama adapted to a Webtoon which tells of a group of people who work as ghost 'hunters' with their respective strengths, and are referred to as 'Counters'.
In order to carry out their duties, they disguise themselves as employees in a noodle restaurant. The Uncanny Counter Season 2 gets its highest rating so far at more than 5% and you can watch it on Netflix.
3. Behind Your Touch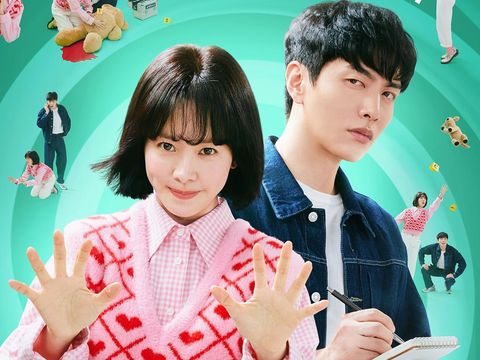 Behind Your Touch/ Foto: asianwiki.com
Combining thriller and romantic-comedy elements, Behind Your Touch is one of the Korean dramas with an interesting plot that you shouldn't miss. Behind Your Touch also managed to score a 7% rating in its latest episode which aired on August 20, 2023.
Tells about Bong Ye Bun (Han Ji Min) who always wanted to become a veterinarian in a small town. However, he was actually 'stuck' in another job that made him help with the birth of calves to vaccinate other animals.
One day, Bong Ye Bun gets psychometric powers after a visit to a cattle farm. He met Jang Yeol (Lee Min Ki), a cold-hearted detective who had a misunderstanding with Bong Ye Bun.
The two of them ended up working together to solve mysteries regarding petty crimes and murders. For those of you who haven't watched it, this drama can be accessed on Netflix!
4. The Killing Vote
The Killing Vote/ Foto: mydramalist.com
The Killing Vote managed to score a rating of more than 4% in its premiere. The drama, which became Lim Ji Yeon's comeback after starring in Lies Hidden in My Garden, tells the story of the police, Kim Moo Chan (Park Hae Jin) and Joo Hyun (Lim Ji Yeon) who are assigned to find a troublemaker known as 'Dog Mask'.
While the two police officers are looking for him, Dog Mask himself begins a series of murders.
For those of you who love thriller dramas with elements of crime, you must watch this drama, Beauties. You can watch The Killing Vote, which has been broadcast since August 10, 2023, on Prime Video.
5. Moving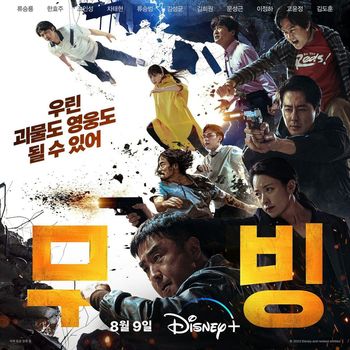 Moving./ Foto: instagram.com/disneypluskr
This original drama, which has been airing on Disney+ Hotstar since August 9, 2023, has succeeded in stealing the attention of Korean drama lovers, especially those who have been waiting for its broadcast for a long time.
Adapted from Webtoon, Moving tells the story of a group of high school students who inherit super abilities from their parents. To protect themselves as well as their parents, those who have this ability keep it a secret so they don't become targets of exploitation.
Some of the top actors and actresses who starred in Moving include Jo In Sung, Han Hyo Joo, Ryu Seung Ryeong, Go Youn Jung, Kim Do Hoon, to Lee Jung Ha.
6. My Lovely Liar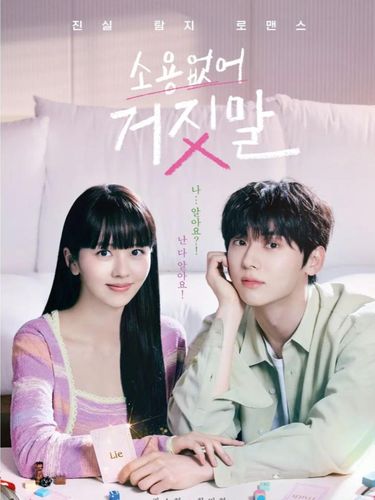 My Lovely Liar/ Foto: instagram.com/tvn_drama
Obtaining a rating of more than 3%, My Lovely Liar, which airs on Viu, presents romantic comedies to mysteries. Mok Sol Hee (Kim So Hyun), the owner of a tarot cafe who has the ability to detect lies.
One day, she meets a mysterious man, Kim Do Ha (Hwang Min Hyun), who lives in the apartment unit next door to her. Unexpectedly, he is a famous songwriter who hides his real identity because of an incident in the past related to a murder case.
The relationship between the two became close after getting to know each other, until everything changed when Kim Do Ha found out about Mok Sol Hee's abilities.
—
Do you want to be one of the readers who can take part in various exciting events at Beautynesia? Come on, join the Beautynesia B-Nation reader community. How to REGISTER HERE!
(yes yes)