Apart from bringing back childhood memories, jumping rope has many health benefits. You can make jumping rope an intense exercise to build stamina and muscle strength to burn fat.
Jumping rope can burn calories in a short time. You can start jumping rope training twice a day in short intervals. Interestingly, jumping rope has many types of movements.
Curious what the moves are? Launching from the Times of India, here are some powerful jump rope moves to burn fat fast!
Basic Jump Rope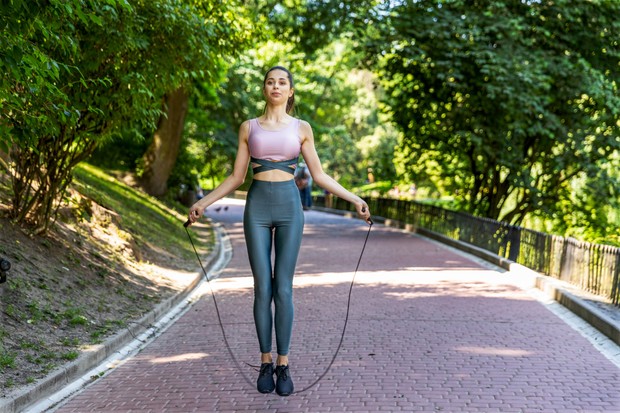 Illustration/Foto: Freepik/freepic.diller
If you don't know how to jump rope, it's never too late to start, Beauties! Learning to jump rope basics (basic jump rope) is the right way to burn fat.
The easiest way to start is to practice jumping over the rope every time it is turned and getting to the rhythm. This exercise aims to increase your endurance until you can do it for at least 30 to 60 second periods.
Speed Rope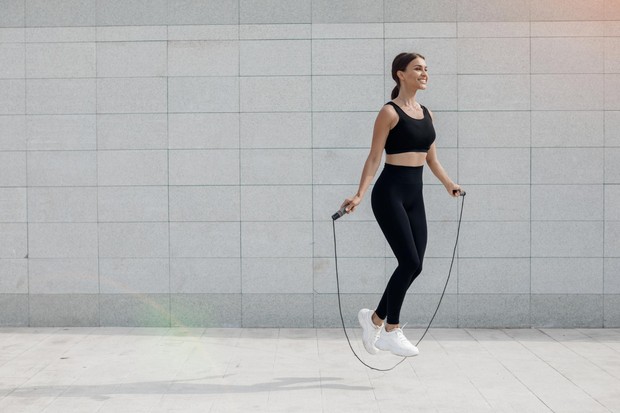 Illustration/Photo: Freepik/Holiak
Once you understand how the basic jump rope technique works, you can work on your own speed. You can do more jumps in a certain time with the speed rope.
To do this, you need to time yourself by setting a stopwatch for 30 to 60 seconds and counting the number of jumps. The more you increase the speed, the higher the number of your jumps.
Single-Foot Hops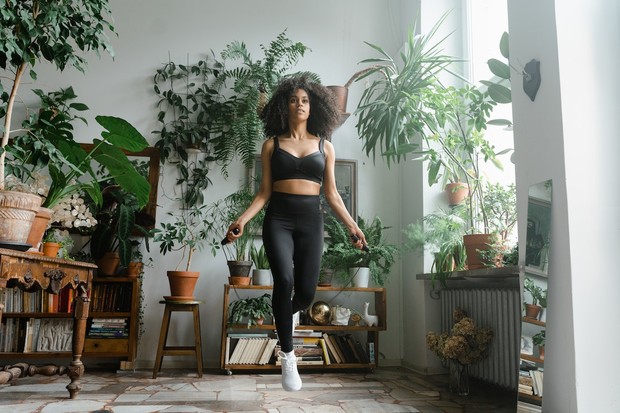 Illustration/Photo: Pexels/MART PRODUCTION
You can do other types of jump rope with one leg jumps to make it more challenging. Single-leg jumps involve using only one leg at a time for hopping and bouncing.
This jump rope movement will challenge your balance and leg strength. The way to do this is try to jump in 10 jumps. First, jump on one foot and then continue with the other leg.
High Knees Skipping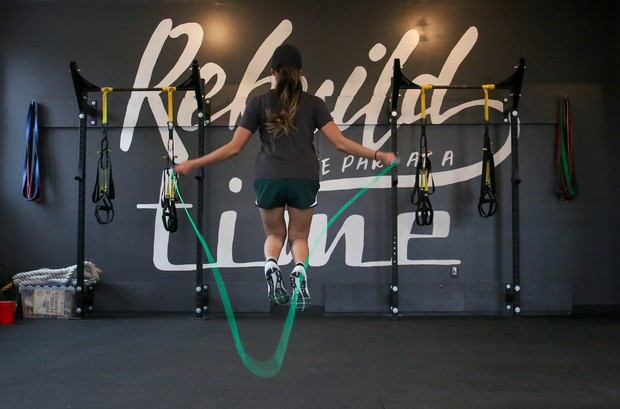 Illustration/Photo: Unsplash/Element5 Digital
You can also jump rope by jumping one leg at a time or both. As you jump, bend your knees up and pull them up as high as you can to your chest.
Pulling your knees up activates your core muscles and helps you get a flat stomach as well as tone your calves and arm muscles. Try doing high knees skipping for 10 jumps regularly.
Double Unders
Launching from Eat This, this crossfit exercise is one of the most challenging jump rope modifications. This exercise is performed by rotating the rope rapidly so that it passes over the leg twice during one jump. The added speed to jumping rope helps you work your biceps and shoulders as well as a whole upper body workout.
Ready to try jump rope exercises to burn fat fast, beauties? Follow up this jump rope workout with some cool-down stretches, so you don't feel sore muscles after the intense jump.
***
Do you want to be one of the readers who can take part in various exciting events at Beautynesia? Let's join the Beautynesia reader community, B-Nation. How to REGISTER HERE!
(sound/sound)