Minimalist and clean styles are increasingly in demand these days. You can create a casual style that looks neat and still charming with simple fashion items. For example, as available on Uniqlo.
The good news is that Uniqlo will be releasing a collaboration with Clare Waight Keller, a fashion designer who is also the former Artistic Director of Givenchy and Chloé. There is no doubt about her ability to design, you can see her handiwork like Meghan Markle's wedding dress when she married Prince Harry.
Then, what was the creation of a famous designer who made clothes for a royal wedding when he joined the Japanese retail brand Uniqlo? Check out the sneak peek of this collection of 30 products titled UNIQLO : C below!
UNIQLO inspiration : C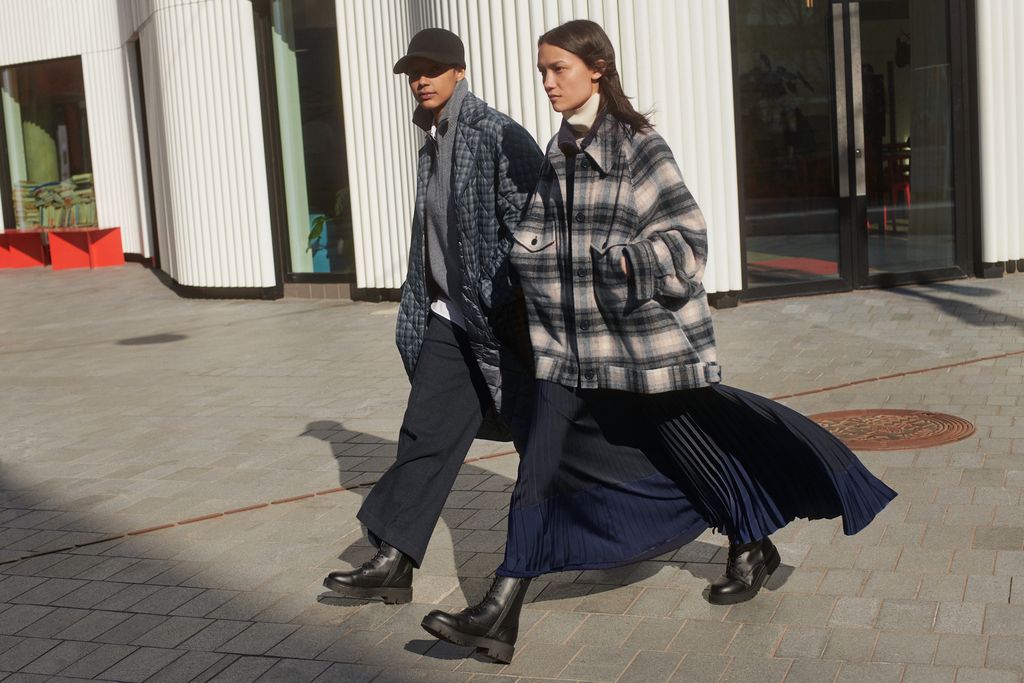 Uniqlo : C/ Foto: Courtesy of Uniqlo
UNIQLO : C has the meaning behind the unique collection name. Uniqlo: C was chosen to represent the elements contained in the collection inspired by the letter C, namely Curiosity, Conversation, City, Clarity, Connection, Creativity, and Name. British designer Clare. The latest techniques and elegant modern designs can be seen in every Uniqlo x Clare Waight Keller product, without neglecting functionality and comfort.
"I am proud to have had the opportunity to create a new label for UNIQLO. I have long admired LifeWear's design philosophy which emphasizes technical innovation as well as authentic function. The meticulous, simple and detail-oriented Japanese aesthetic has always inspired me, so collaborating with the UNIQLO team developing new shades for a global women's clothing collection like this is an incredibly exciting opportunity," said Keller, as quoted in the press release.
Classic Trench dan PUFFTECH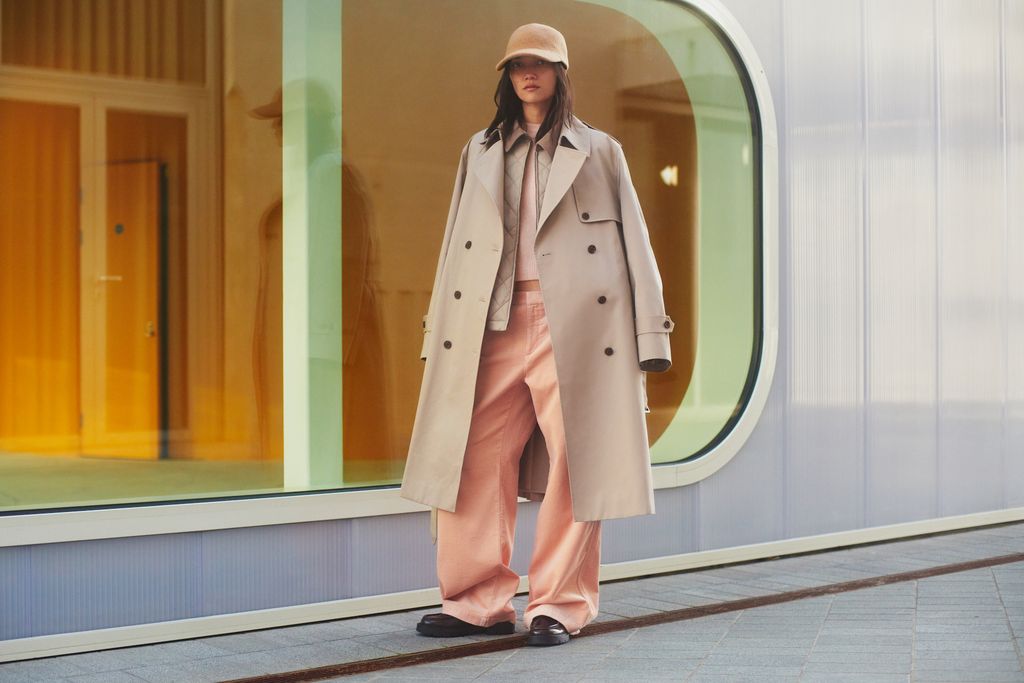 Uniqlo : C/ Foto: Courtesy of Uniqlo
Are you curious about the result of the fusion of Uniqlo's philosophy and Clare Waight Keller's design signature? The UNIQLO : C collection presents a line of products that can be worn for four seasons, including tropical climates like Indonesia.
There is a classic trench made of gabardine that is suitable to be paired with any outfit. For winter, a lightweight PUFFTECH down jacket is available which is warm but still stylish.
The Perfect Pleated Skirt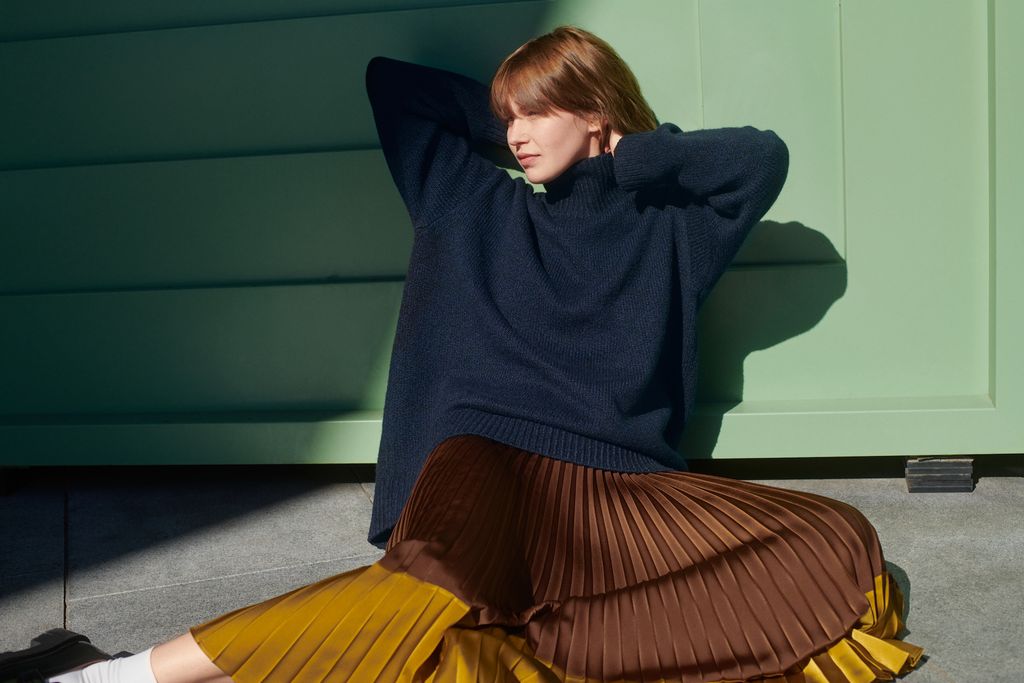 Uniqlo : C/ Foto: Courtesy of Uniqlo
It's hard to find the perfect pleated skirt. Sometimes every bend is less neat so it's not pretty to look at. Fortunately, UNIQLO : C also presents a maxi pleated skirt design made from shiny satin which is hot pressed to produce perfect pleats.
Printed Dress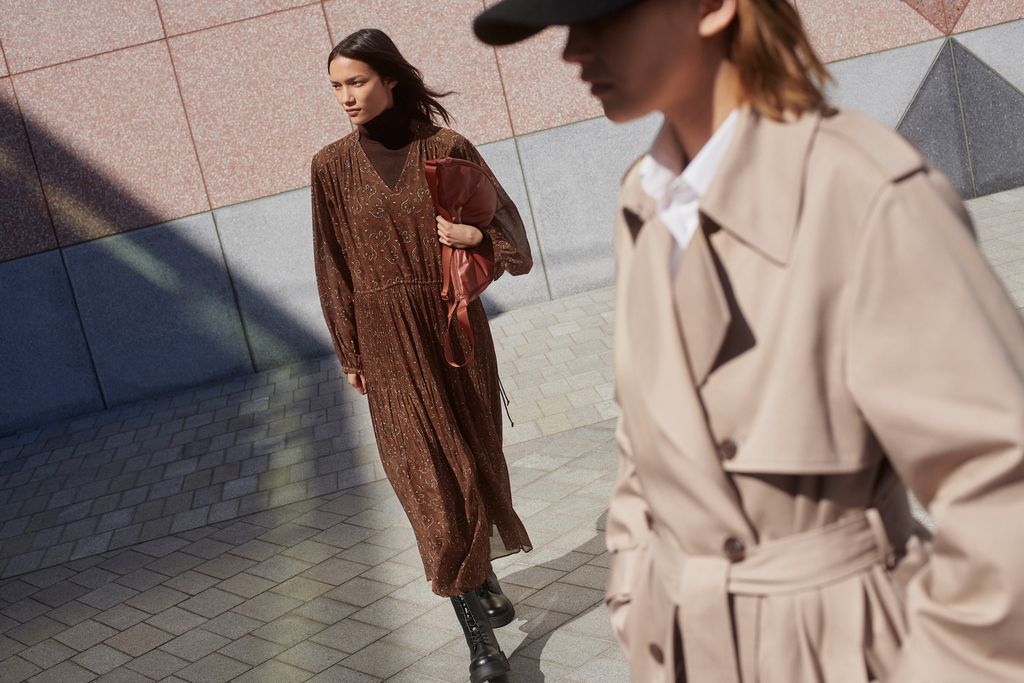 Uniqlo : C/ Foto: Courtesy of Uniqlo
There is also a long dress with two different motifs. You can choose between floral and paisley motifs, both of which are equally beautiful. The neutral colors of the dress also make it easier for you to mix-and-match. Apart from dresses, skirt options are also available with these two motifs, Beauties.
Round Shoulder Bag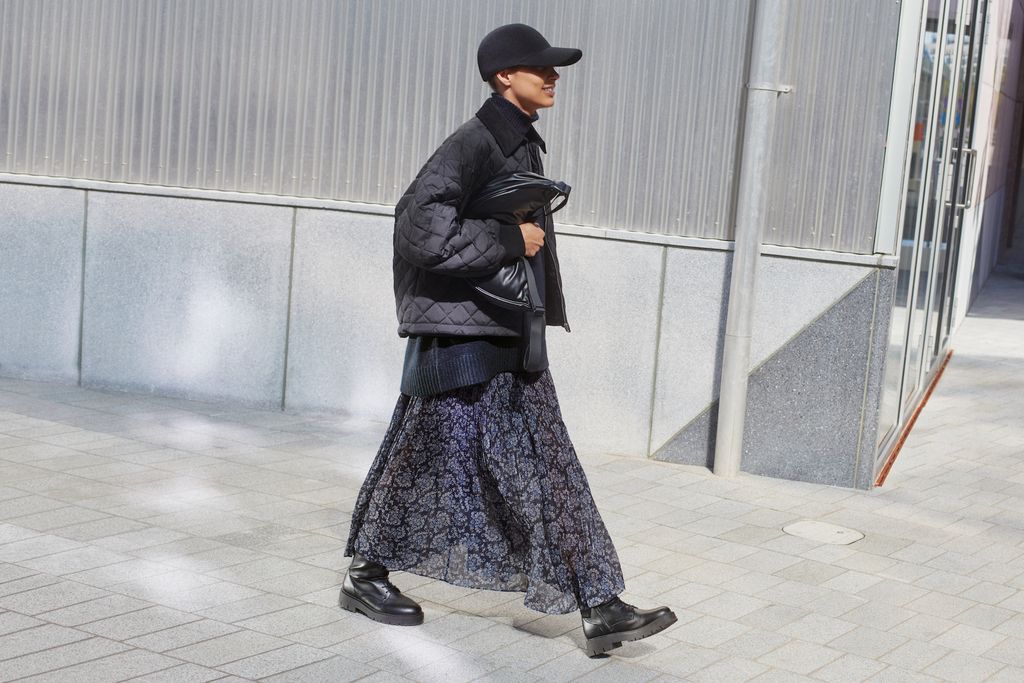 Uniqlo : C/ Foto: Courtesy of Uniqlo
Do you still remember Uniqlo's iconic bag, the circular shoulder bag that went viral? Now you can get it in a more chic form and bigger size to accommodate all your daily needs.
All Uniqlo: C products are priced starting at Rp. 399 thousand, Beauties. Can't wait to get it? Save the date, Uniqlo : C will be released on September 15th and the complete collection is only available at Pondok Indah Mall 3 (PIM 3) and the uniqlo.com website.
***
Do you want to be one of the readers who can take part in various exciting events at Beautynesia? Come on, join the Beautynesia reader community, B-Nation. How to REGISTER HERE!
(dmh/dmh)