Ants are tough little insects and are often found in the corners of the house. However, you know, beauties? The ants' habitat does not actually come from inside the house, but ants come from outside the room. These tiny insects that have angled antennae will usually build their nests outdoors and breed in just a matter of days.
Even so, we often find a group of ants walking around the house. Why? This is because food and humidity in the house can attract them indoors. So that the cleanliness of the house can be disturbed. Especially if it is a red ant like a fire ant then it can harm skin health because its bite is very strong and painful.
Therefore, not a few people want to get rid of ants from the house. However, unfortunately, most people don't know how to get rid of ants that are effective naturally other than using camphor. The reason is, the use of camphor can be troublesome because it must be applied continuously.
So that you are no longer bothered, you can try to get rid of ants by planting several types of ant repellent plants. So, what kind of plants? Here are 5 effective ant repellent plants at home. Check it out!
Mint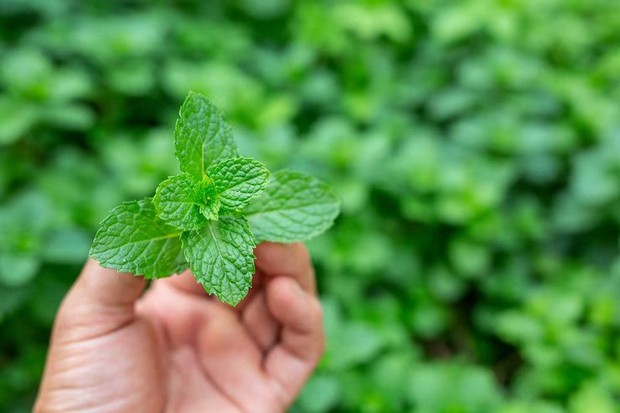 Mint leaves can repel ants at home/Photo: Freepik/@jcomp
Mint has a fresh aroma, so it is often used as a food garnish and as a raw material for making toothpaste. However, who would have thought that behind this fresh aroma it could actually be a powerful natural tool to drive away ants from the house. In addition, mint is also known to have oil that can be used as an environmentally friendly insecticide.
If you want to use mint to repel ants, the first thing you need to do is plant it first in a small pot and place it on the windowsill. Also, make sure the soil you use has good drainage and don't forget to place the mint in a position with indirect sunlight for between four and six hours so it can develop properly.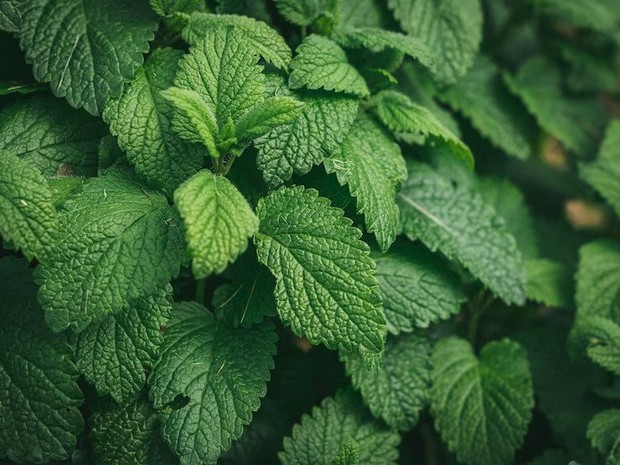 Mint leaves can repel ants at home/Photo: Freepik/@wirestock
Once they have grown well, you can pick and crush the leaves so the mint can release some of its oil. Then, sprinkle it around the area of ​​your house that ants frequently visit. Freshly picked leaves will continue to emit their aroma for several days.
Alternatively, you can change the method by picking some leaves, then putting them in a spray bottle and adding water to it. Then, wait a few moments for the water to soak in, then spray at entry points into the house and places where ants usually hide, such as around window sills or door corners.
Rosemary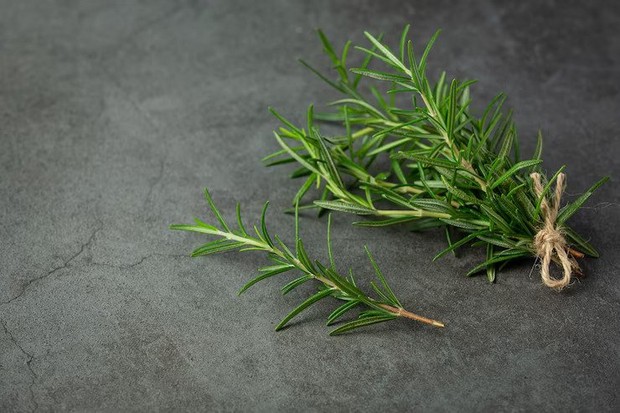 Rosemary can repel ants at home/Photo: Freepik/@jcomp
Next, rosemary. Cultivated as an herbal and culinary concoction for its aromatic properties, rosemary is a very sturdy and tall plant with tough, needle-like leaves. This plant is also very tolerant of cold temperatures and dry conditions.
Although usually only used for herbal and culinary concoctions, rosemary has other uses such as to repel ants in the house. This is because rosemary has an essential oil contained in its leaves, which is known to be bitter, yet aromatic. This oil contains a cocktail of phytochemicals with antimicrobial and pesticide properties. So that it can be used as a repellent for plant pests such as ants.
If you want to get rid of ants using rosemary, then you can plant rosemary at home. This plant can be grown outside or indoors. However, as this plant prefers a warm climate, make sure the temperature is above 50°F and place the rosemary in a location that gets direct sunlight.
Basil

Basil can repel ants at home/Photo: doc. drjohnlapuma
Like rosemary, basil also contains an aromatic oil that ants don't like. In addition, basil also has a strong distinctive aroma, so it is naturally effective in repelling ants at home.
That said, basil is a little more difficult to grow, but you can still plant it in the right conditions if you want it to thrive. Because, basil can be grown indoors with sufficient care and attention.
In this case, you need a warm environment, at least 60°F or higher and make sure the soil is moist and not waterlogged. Meanwhile, for storage, you can store basil in a shady place away from sunlight or not directly exposed to sunlight.
Garlic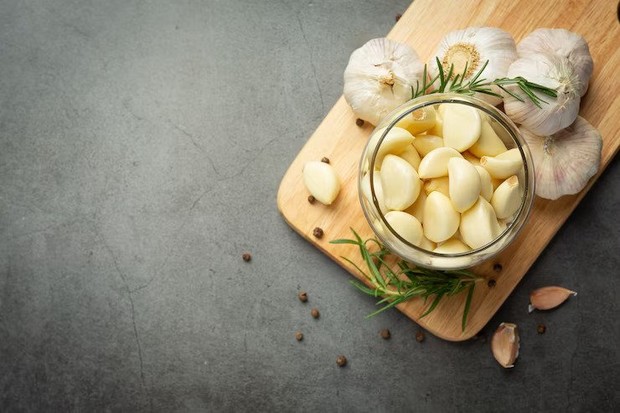 Garlic can repel ants at home/Photo: Freepik/@jcomp
Garlic is not only a kitchen spice that can make some of your favorite dishes delicious, but it can also repel most of the ants that are in your house. This is because garlic has a strong aroma that insects like ants hate. The strong aroma comes from sulfur compounds when the skin is peeled.
In addition to its strong aroma, garlic also has phytochemicals which are automatically released when the plant cells are damaged or scratched. This is a form of natural defense mechanism that garlic has to protect itself from grass eaters, insects, and even bacteria.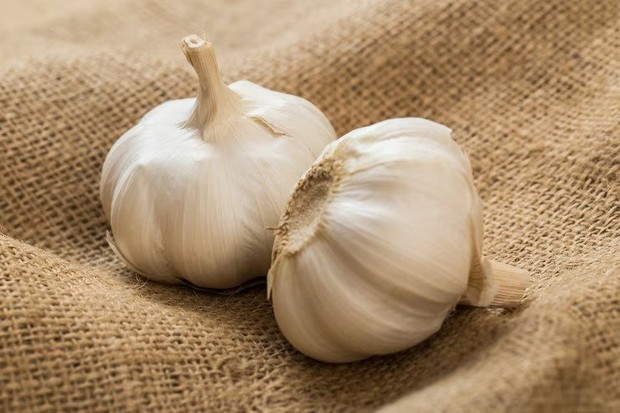 Garlic can repel ants at home/Photo: Freepik/@Racool_studio
To maximize the ant repellent effect with garlic, you need to chop it and spread it around the areas where ants are most likely to congregate or pass by. However, if the garlic aroma is gone, you should immediately replace it with a new piece.
As another alternative for ant repellent, you can mix crushed garlic with soapy water and chili. This natural pesticide can not only repel ants, but also termites, spider mites, slugs, beetles, moths, mosquitoes, and mushrooms. The solution is simply to spray it directly on leaves or grass, as well as places that are often visited by ants.
Chrysanthemum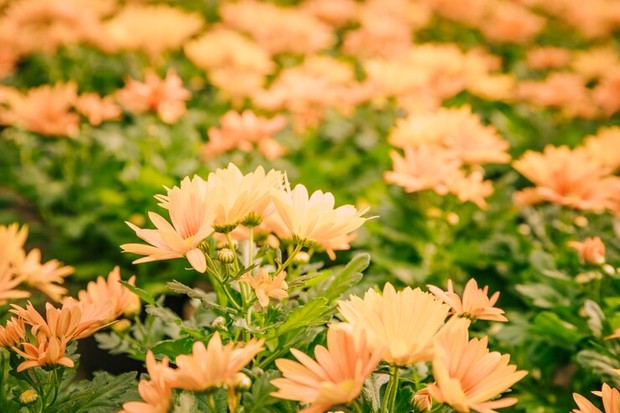 Chrysanthemums can repel ants at home/Photo: Freepik/@freepik
Besides looking beautiful when displayed, chrysanthemum flowers can also be a powerful plant to repel ants at home because chrysanthemum flowers contain pyrethrum. Pyrethrum is the most common insecticide used to kill insects such as ants.
You can grow chrysanthemums indoors or outdoors. Chrysanthemum flowers are easy to care for and do well in rich soil with access to regular water. Meanwhile, in terms of light, you can place it in full sun so that the chrysanthemums can develop properly. Some places, such as the kitchen windowsill, can be good positions for placing chrysanthemums.
When the chrysanthemums are thriving, you can pick and collect the flowers to use as pesticide sprays. However, keep in mind that this active insecticidal compound called pyrethrin is contained in the dried flower heads. So to get it, you need to refine it first, after that, then you can spread it to places where ants often come.
So, Beauties, those were 5 effective ant repellent plants at home. Approximately of the five plants above, which one would you like to try growing at home to repel ants?
***
Do you want to be one of the readers who can take part in various exciting events at Beautynesia? Let's join the Beautynesia reader community, B-Nation. How to REGISTER HERE!
(sound/sound)