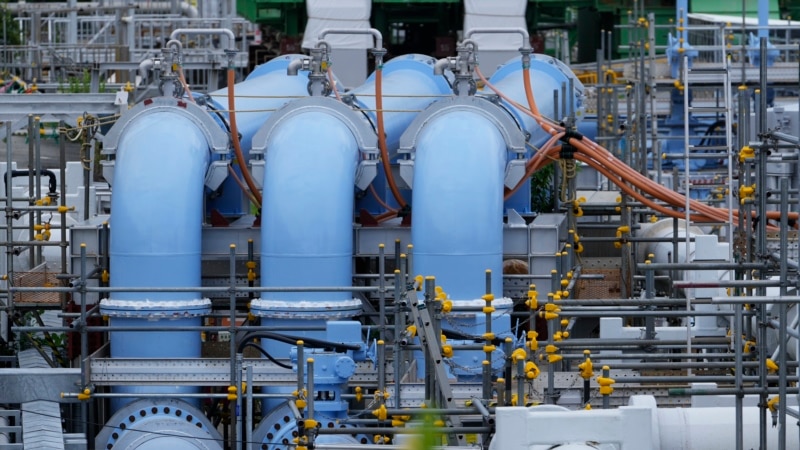 The operator of Japan's Fukushima nuclear power plant (NPP) will begin releasing thousands of liters of treated radioactive waste water from the damaged facility into the sea on Thursday (24/8).
Prime Minister Fumio Kishida announced on Tuesday that he gave the Tokyo Electric Power Company permission to start the process, but it was subject to weather conditions.
The plant has been out of operation since March 11, 2011, when a magnitude 9.0 earthquake triggered a tsunami that hit northeastern Japan before reaching Fukushima prefecture.
The high waves disabled the nuclear power plant's cooling and power supply systems and caused the melting of three reactors, sent massive amounts of radiation into the air and forced the evacuation of hundreds of thousands of residents, making it the world's worst nuclear disaster since the 1986 Chernobyl disaster.
The now polluted water was used to cool nuclear fuel rods after the disaster. Japan says the water has been diluted to levels lower than international standards and will be slowly released into the sea over decades.
During a visit to Japan last month, UN International Atomic Energy Agency Director General Rafael Grossi said plans to release treated radioactive waste from Fukushima met global safety standards and "had a negligible radiological impact on people and the environment."
However, Japanese fishing organizations vehemently opposed the release plan, saying it would damage their reputation among Japan's neighbors due to possible contamination of fishing grounds near Fukushima.
South Korea and China also expressed objections to the release of radioactive waste. Beijing has so far banned seafood imports from several Japanese prefectures and conducted radiation tests on seafood imports from other locations. (uh/ab)