Korea is a country that is famous for its stylish fashion. Often the celebrity dress style becomes the inspiration for dressing for the general public both domestically and internationally.
What's more, the appearance styles of Korean celebrities are very diverse considering that there are four seasons so that the fashion appearance is always adjusted to the atmosphere. Throughout the summer of 2023, OOTD balletcore is again a hit among K-Pop idols, Beauties.
Here are some mix and match inspirations that beauties can try for everyday looks. Let's listen!
1. Karina (espa)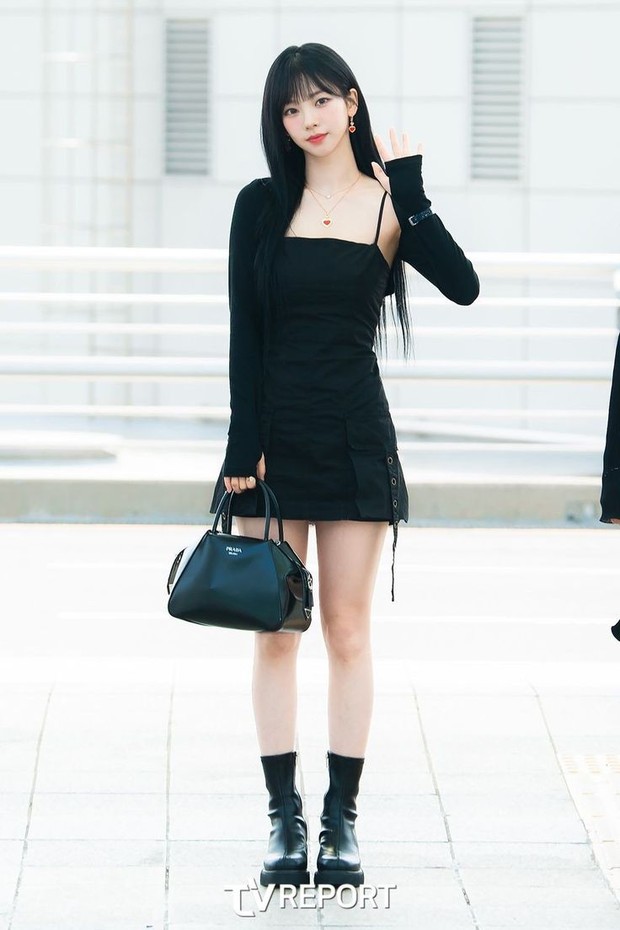 Portrait of Karina aespa/ Photo: tvreport.co.kr
In each of her latest appearances, Karina always manages to amaze the public with her stunning visuals. All clothing styles never fail to exude a charming aura.
Not long ago, the idol succeeded in capturing public attention with her beautiful appearance in an all-black OOTD with balletcore nuances. The slip dress combined with a knit bolero successfully emphasized the graceful beauty of the aespa leader.
Karina also added a chic impression by wearing matching colored leather shoes.
2. Lee Mi Joo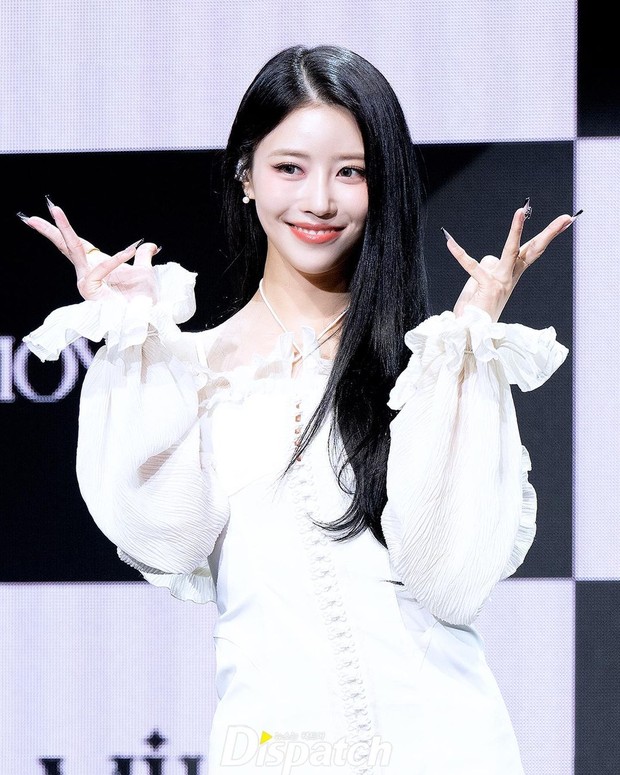 Portrait Lee Mi Joo/ Photo: instagram.com/koreadispatch
Balletcore outfits are generally synonymous with soft, stylish cuts on clothing. At the promotional event for her solo debut single 'Movie Star', Lee Mi Joo appeared simple but still charming in a white dress that exuded her pure beauty.
The white dress she wore had several accents identical to a balletcore outfit, such as poet sleeves on the sleeves, lace on the top, and a rope collar that gave the neck a long impression.
3. Kazuha (LE SSERAFIM)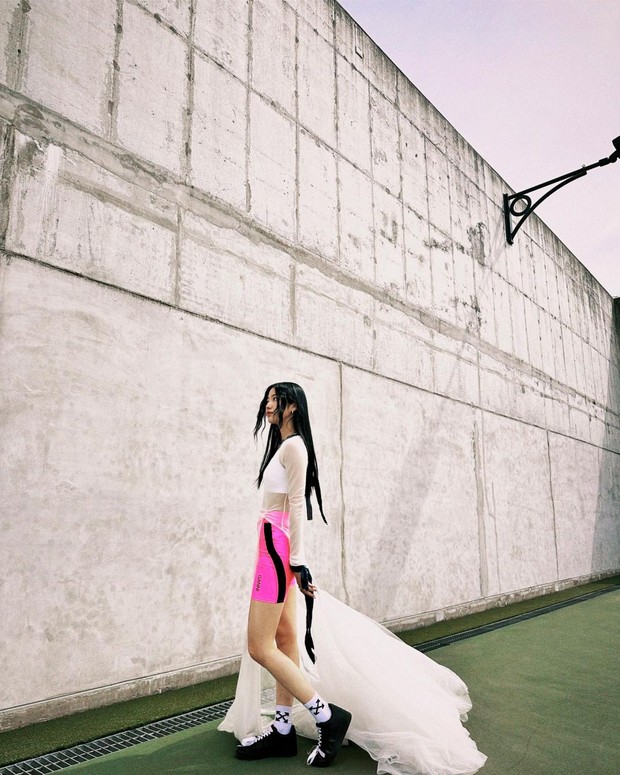 Potret Kazuha LE SSERAFIM/ Foto: instagram.com/k_a_z_u_h_a__
Kazuha is an idol who has learned ballet dance from a young age. On several occasions, the member from LE SSERAFIM often looks elegant by combining several balletcore outfits in her daily appearance.
However, what caught the attention the most was how the idol was able to introduce a sporty aura in the balletcore style, Beauties. As in the photo above, Kazuha added a tulle top that has a long cut at the back on a white crop top and hot pink sport pants.
4. Jang Won Young (IVE)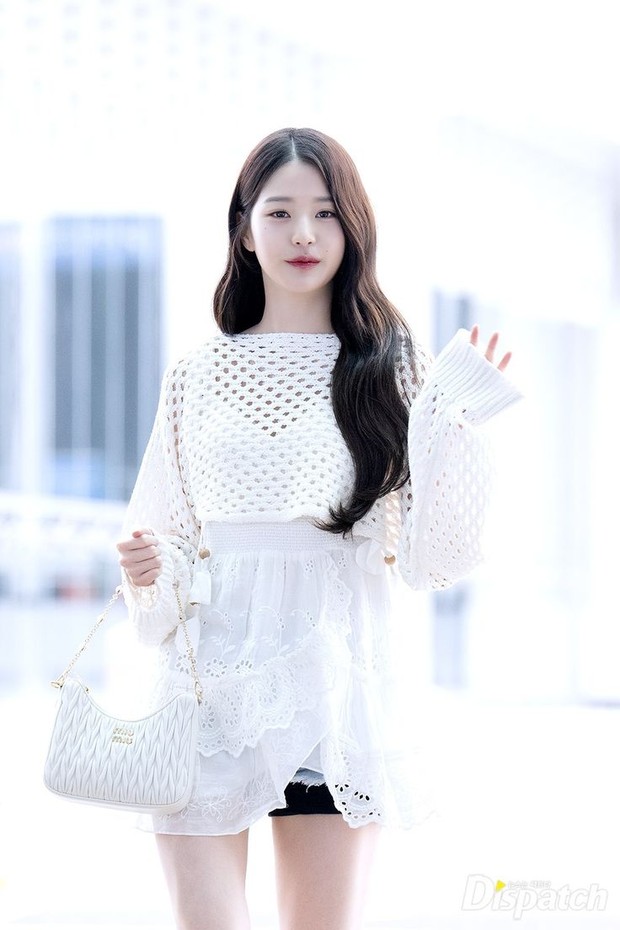 Portrait of Jang Won Young IVE/ Photo: instagram.com/koreadispatch
For Beauties who want to exude a pure balletcore-style aura but still look trendy, Jang Won Young's style at the airport recently can be used as inspiration.
The combination of white outfits will make the Beauties look brighter, as well as the mix and match of sleeveless dresses and long-sleeved outerwear. The wrap cut with lace material at the bottom of the dress gives a sweet impression on Jang Won Young's appearance.
Meanwhile, Jang Won Young also wore short pants to provide comfort and a trendy look.
5. Joy (Red Velvet)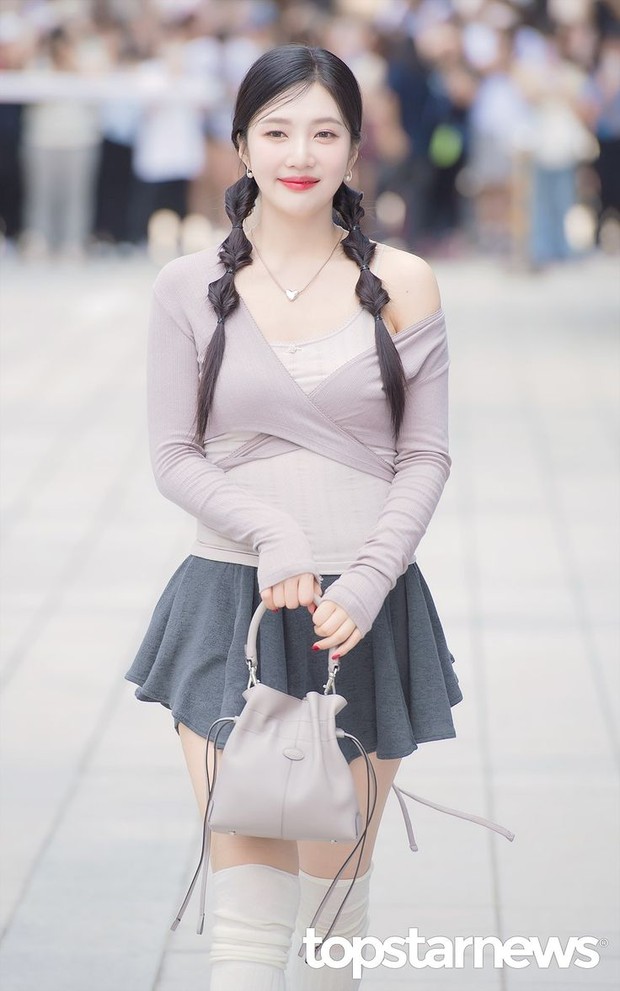 Portrait of Joy Red Velvet/ Photo: topstarnews.net
Not long ago, Joy Red Velvet successfully fascinated the public with her new appearance after going on hiatus for health problems. The idol returns with a bright smile and a soft, balletcore look.
Joy totally appeared using a balletcore outfit to attend the shooting of 'Animal Farm', Beauties. A faded gray tank top was combined with a soft purple wrap cardigan.
Not only that, for the bottom style, Joy wore a gray skirt and long white socks.
Beauties, that's the OOTD balletcore style of K-Pop idols in 2023 during the summer that took place in Korea. How about Beauties, interested in trying to look fashionable in the style of a ballerina like the idols above?
—
Do you want to be one of the readers who can take part in various exciting events at Beautynesia? Come on, join the Beautynesia B-Nation reader community. How to REGISTER HERE!
(yes yes)