Beauties, there is a unique installation that has just opened in Indonesia. Installation by a well-known graffiti artist who is already worldwide, namely KAWS. This year, Indonesia is the place for the KAWS HOLIDAY round-the-world tour which has been carried out since 2018.
There are still many who are curious about what or who this KAWS is, so let's check out the interesting facts about KAWS Holiday which are currently going viral.
1. Know KAWS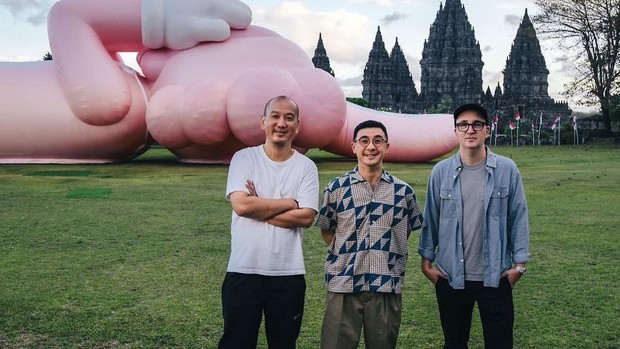 KAWS (far right)/Photo: instagram.com/axtonsalim
Many are curious about the figure of KAWS who suddenly has a vacation and lies down in Indonesia, at Prambanan Temple to be precise. KAWS himself is a famous artist in the United States whose real name is Brian Donnelly. Then he made KAWS a fictional character that was used as branding for the works of art that Brian produced. KAWS often collaborates for clothing products, figures, and cover art.
One of KAWS's most frequently shown artworks is a depiction of a puppet with a skull head, wearing gloves, and an X sign.
2. Countries Visited by KAWS Holiday
(Gambas:Instagram)
KAWS Holiday is one of the exhibitions that has been held since 2018. This year, Indonesia has the opportunity to become the 10th KAWS Holiday on its world tour. The 45 meter long Pink Installation is currently on vacation at Prambanan Temple, you know, Beauties.
Prior to Indonesia, KAWS Holiday has visited many countries, beauties. These are the countries that KAWS Holiday has visited:
A giant sculptural installation depicting the figure of a parent cradling a child is kept against the backdrop of the beautiful Changbai Mountain, in China. KAWS becomes a hot air balloon in the middle of the beautiful city of Melbourne. KAWS has also laid down against the backdrop of Mount Fuji in Japan, you know. In Singapore, a giant KAWS lay hugging his son at Marina Bay Sands. KAWS visited Taipei by sitting relaxed in the Chiang Kai Sek Memorial Hall building which attracted public attention. South Korea: A giant gray KAWS was seen floating in Seokchon Lake in Seoul Hong Kong: Just like Seoul, KAWS was also floating in the Hong Kong harbor.
3. Why Prambanan Temple?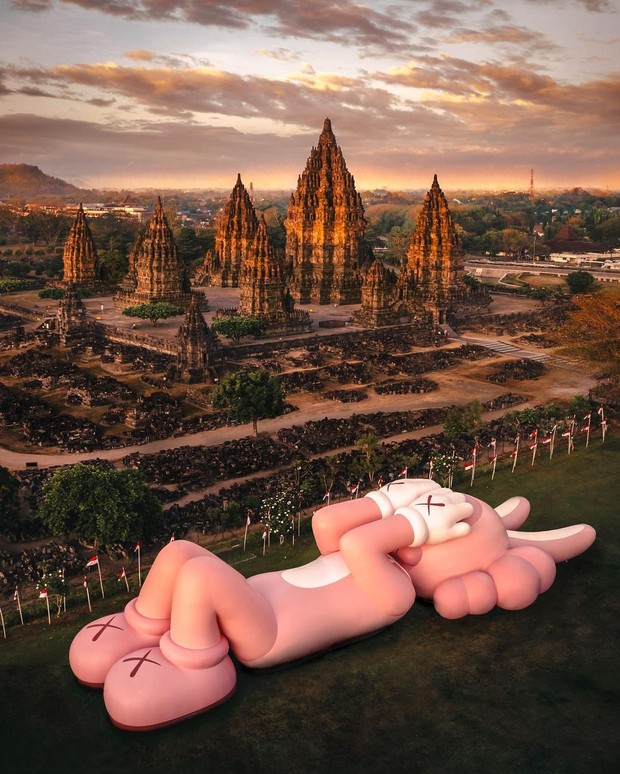 KAWS Holiday Indonesia/Photo: instagram.com/kaws
KAWS chose Prambanan Temple for its installation in Indonesia for a variety of reasons, from the scenic landscapes to the cultural history that complements their work.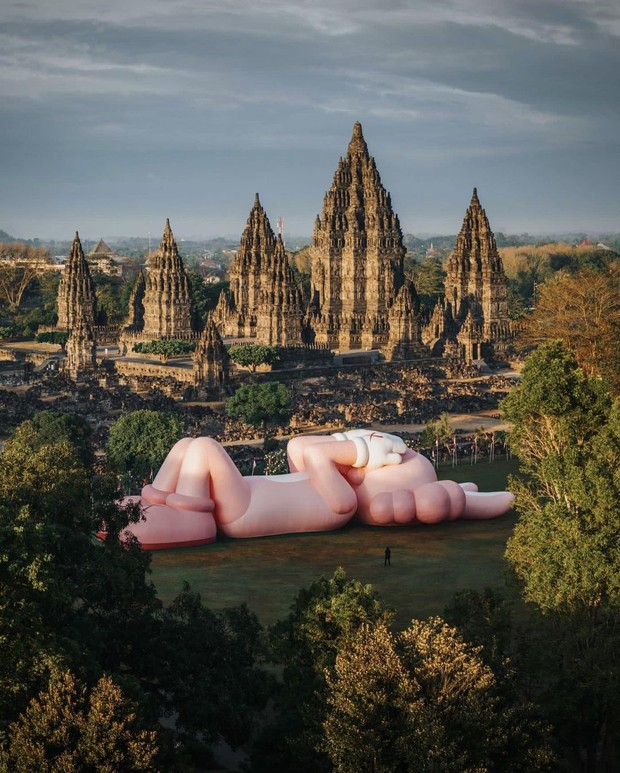 KAWS Holiday Indonesia/Photo: instagram.com/kaws
KAWS: HOLIDAY started in 2018 and this tour has traveled around the world to outer space. For KAWS: HOLIDAY INDONESIA, KAWS chose to display his phenomenal work at the UNESCO World Heritage Site, Prambanan Temple.
Axton Salim, as a brand member of AKG Entertainment as a local partner for KAWS: HOLIDAY INDONESIA, explained that this is a way for the younger generation to appreciate historical sites, especially Prambanan Temple which is a UNESCO World Heritage Site.
4. Schedule and Ticket Prices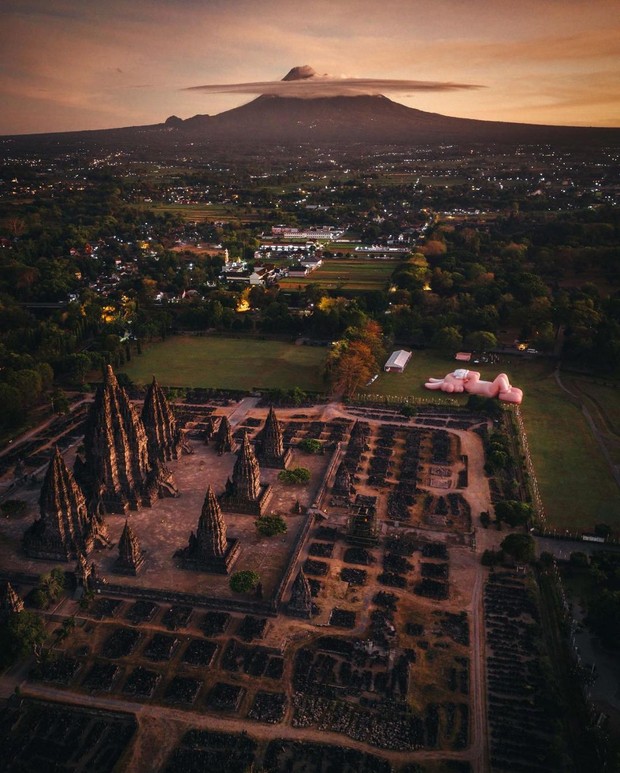 KAWS Holiday Indonesia/Photo: instagram.com/kaws
KAWS Holiday will be at the Prambanan Temple Complex on 19 – 31 August 2023 and you can see and visit KAWS from 8 am to 5 pm. To be able to meet KAWS, you are not charged anything, you only need to pay the entrance fee to Prambanan Temple.
Reporting from the Borobudur Park Website, here are the latest Prambanan Temple Entrance Ticket Prices
Local tourist rates
Age 10 and over: IDR 50,000/person Age 3 to 10 years: IDR 25,000/person
Rates for local tourists (groups) IDR 25,000.00/minimum 20 people with a cover letter from school or university.
5. Invaded by Artists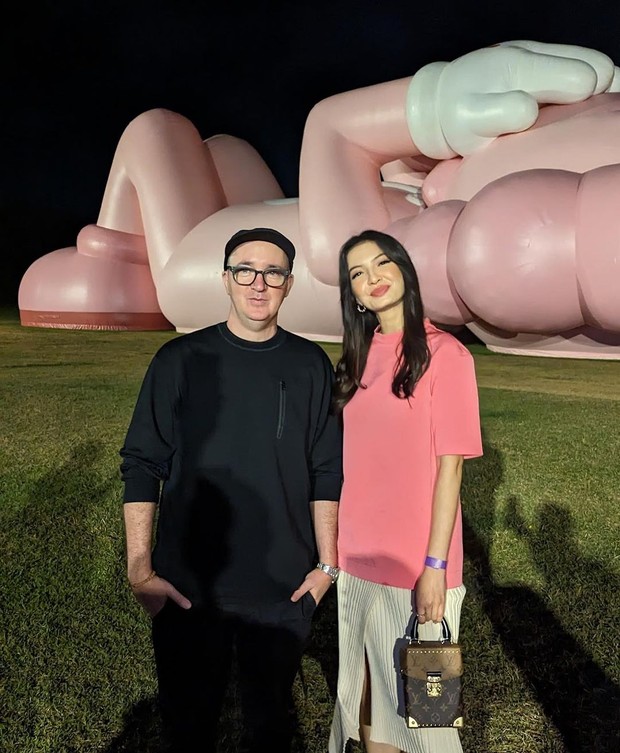 KAWS & Raline Shah/Foto: instagram.com/ralineshah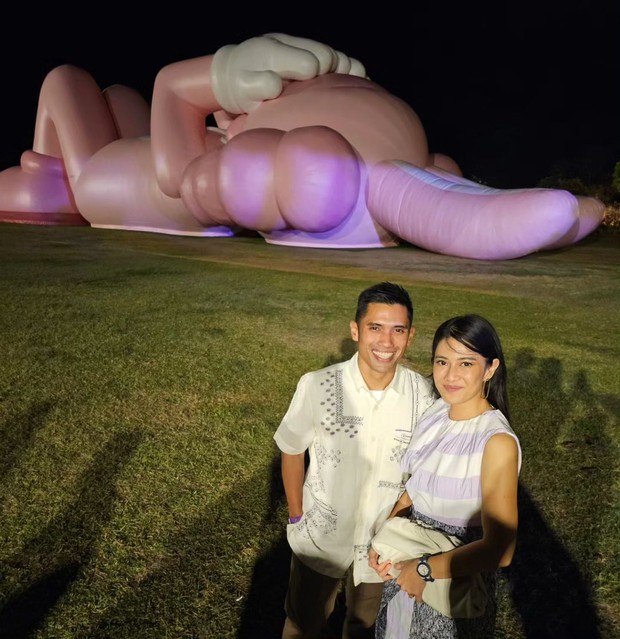 Dian Sastro/Photo: instagram.com/therealdisastr
The arrival of KAWS Holiday also attracted the attention of Indonesian artists who immediately stormed into Prambanan Temple during the opening of KAWS Holiday, such as Raline Shah, Vidi Aldiano, to Dian Sastro.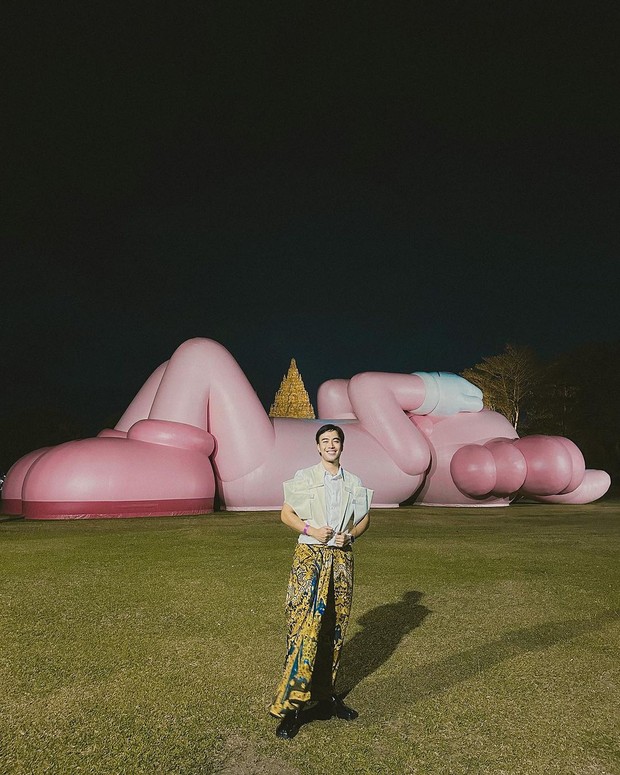 Vidi Aldiano/Photo: instagram.com/vidialdiano
How are you Beauties, are you interested in visiting this unique KAWS installation? Let's visit Prambanan Temple right now!
***
Do you want to be one of the readers who can take part in various exciting events at Beautynesia? Come on, join the Beautynesia reader community, B-Nation. How to REGISTER HERE!
(dmh/dmh)