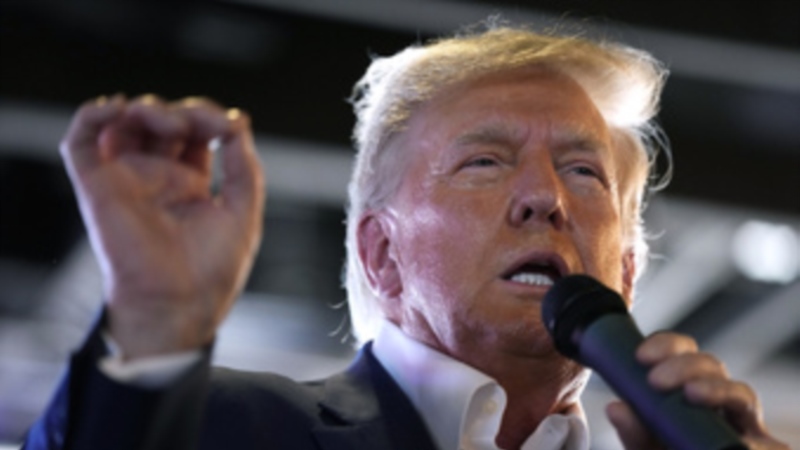 Former President of the United States, Donald Trump, on Sunday (20/8), confirmed that he would miss the first Republican presidential debate that took place on Wednesday (21/8) – as well as other debates.
"The public knows who I am & how successful my Presidency has been," Trump wrote on his social media site. "THEREFORE I WON'T DO DEBATES!"
His spokesman did not immediately clarify whether he planned to boycott every debate or just the sessions that were already scheduled.
Trump, who is running for a second term, says he has seen little in the way of taking the stage and debating his Republican rival for months because he has excelled so far. And he has made it clear to people he has spoken to in recent days that his opinion has not changed.
"Why do I let people with 1 or 2 percent and 0 percent (support) pummel me with questions all night?" he said in an interview last June with Fox News host Bret Baier, who will be moderating the debate. Trump has also repeatedly criticized Fox, the organizer of Wednesday's (23/8) debate. He said Fox was an "aggressive television network" that he believed would not be treated fairly.
Trump has discussed a number of counter-debate programming options, including an interview with former Fox News host Tucker Carlson, who has hosted the show on website X, formerly known as Twitter.
Carlson was seen at Trump's Bedminster, New Jersey, golf club ahead of the announcement, according to a person with knowledge of the visit. He spoke on condition of anonymity because he was not authorized to discuss it. The New York Times reported on Saturday (19/8), that the interview, which will be broadcast on Wednesday, has been taped.
"We can neither confirm nor deny — stay tuned," said Trump spokesman Steven Cheung. (ka/rs)