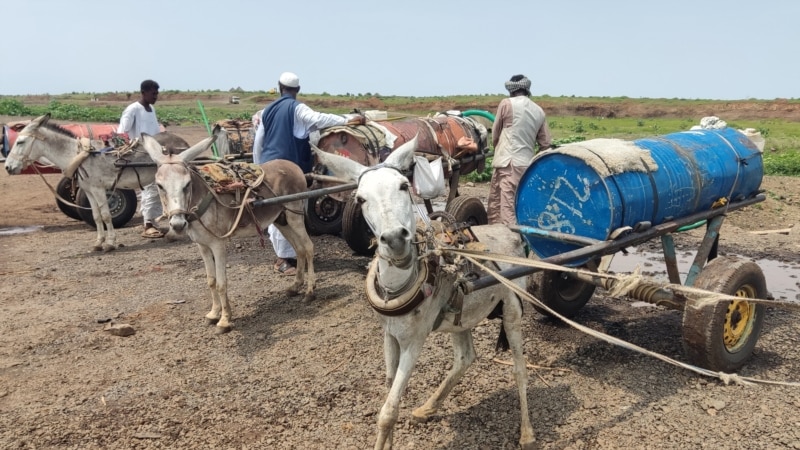 A global aid official, on Sunday (20/8), urged the international community to provide more funds to help the Sudanese people who have been trapped for months in military conflicts between rival generals in the African country.
Jagan Chapagain, general secretary of the International Federation of Red Cross and Red Crescent Societies, said his organization received only 7 percent of the $45 million it submitted to help people inside Sudan. The current war is pitting military forces against the Rapid Support Forces (RSF), a powerful paramilitary group.
"The need is urgent," Chapagain told the Associated Press news agency in an interview in Cairo, Egypt. "The Sudanese people need urgent support, urgent solidarity and urgent interests."
Sudan has been plunged into chaos since last April when simmering tensions between the military, led by Abdel Fattah Burhan, and the RSF, led by Mohammed Hamdan Dagalo, exploded into open fighting in the capital, Khartoum, and elsewhere in the country.
The conflict has turned Khartoum and other urban areas into battlefields. Much of the population was without running water and electricity, and the country's healthcare system was on the verge of collapse. The vast Darfur region has experienced some of the worst bouts of violence in the conflict, and fighting there has devolved into ethnic clashes with the RSF and allied Arab militias targeting ethnic African communities.
Clashes also escalated earlier this month in South Kordofan and West Kordofan provinces. More than 3.4 million people have been forced to flee to safer areas inside Sudan, according to the UN's migration agency. More than one million people have crossed into neighboring countries, including Egypt, Chad, South Sudan, Ethiopia and the Central African Republic, the agency added. (ka/rs)