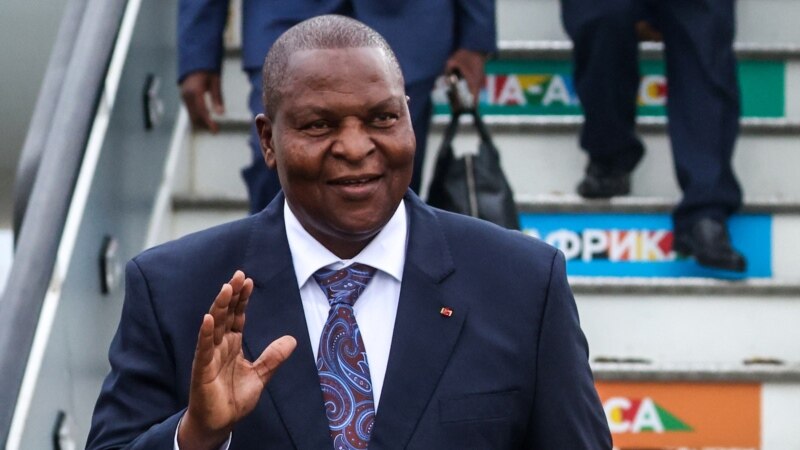 Central Africa —
The Central African Republic's Constitutional Court on Monday approved the results of a referendum in which 95 percent of voters supported constitutional changes that would allow President Faustin Archange Touadera to run again for a third term.
The changes, which the opposition strongly opposes, would remove the two-term limit on presidential terms and extend the presidential term from five to seven years.
The Constitutional Court "approved and announced the final results of the constitutional referendum on July 30," the court's president, Jean-Pierre Waboe, announced during the trial.
The final result differs slightly from the interim results announced by the National Election Authority on August 7.
The vote 'Yes,' or in favor of the referendum, was recorded at 95.03 percent, where in the provisional results it was recorded at 95.27 percent. Meanwhile, the number of voters using their right to vote in the referendum decreased to 57.23 percent, after previously recording 61.10 percent in the provisional results.
The main opposition parties and civil society groups have previously called for a boycott.
The Central African Republic, which is one of the world's poorest and most troubled countries, has been beset by conflict and political turmoil for most of its history since becoming independent from France in 1960.
Touadera, 66, was first elected president in 2016, after French military intervention followed by the deployment of UN peacekeepers ended the country's bloody civil war.
In 2020, he won the presidential election again, even though the number of voters who went to TPS was only a third of the total number of voters, due to intimidation by rebels who control many regions of the country.
The Central African Republic's Constitutional Court last September rejected the proposed constitutional changes, dissolving the established committee tasked with drafting a new constitution.
The president of the court, Daniele Darlan, was then subjected to brutal verbal attacks by Touadera supporters and was forcibly retired in January. (rd/lt)