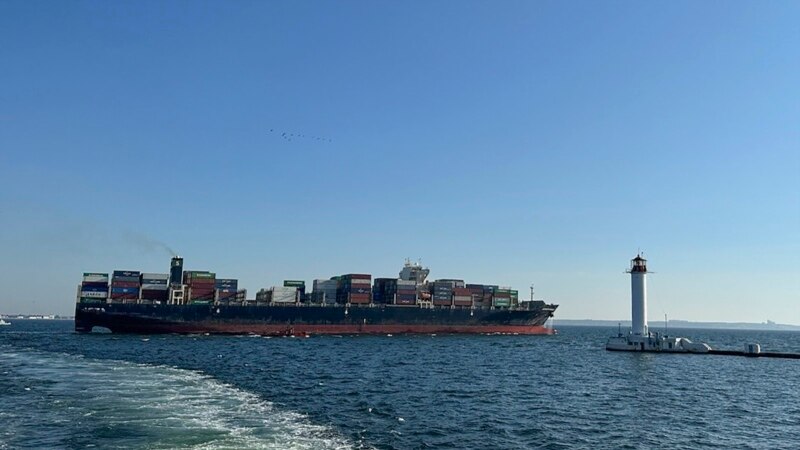 A civilian cargo ship sailing from Ukraine arrived in Istanbul, Turkey, on Thursday (17/8), defiing the Russian blockade thereby increasing tensions between the two countries after in a previous incident Russia opened fire on a Turkish ship.
The Hong Kong-flagged ship Joseph Schulte left the port of Odesa on Wednesday (16/8) and became the first ship to directly challenge Russia's demand to block Ukraine's access to the Black Sea.
The maritime traffic website showed the ship was approaching its final destination in Istanbul after moving along the Western route, which avoids international waters, the routes controlled by NATO member countries Romania and Bulgaria.
Ukrainian President Volodymyr Zelenskyy said the ship was using a "new humanitarian corridor" Kyiv had set up, after last month Russia withdrew from a wartime agreement that had allowed grain exports through the Black Sea.
The Joseph Schulte's voyage came days after the Russian Navy fired several warning shots and boarded a Turkish-owned ship with the Palau flag, which was sailing towards the river port of Izmail in Ukraine.
The Russian attack put enormous pressure on Turkey – a NATO member state – to toughen up its stance, even though it remains officially neutral in the war.
After four days of silence, the Turkish president's office finally spoke out on Thursday, announcing that it had "warned" Moscow of the need to avoid further maritime escalation.
However, the Turkish statement stressed that, technically, it was actually up to Palau – a Pacific nation whose flag is often used to facilitate shipping for world shipping companies – whether or not to file a formal complaint over the incident.
Russia itself has stepped up its attacks on Ukraine's shipping infrastructure since exiting a UN-brokered grain deal last year.
Ukraine's decision to confront Russia over sea access comes at a time when the rest of the world is focused on finding ways to secure grain export routes ahead of the harvest season next autumn.
Ukraine and Russia are major exporters of grains and oilseeds. (rd/lt)